Assembly advantages with wood and chipboard screws
13 February 2019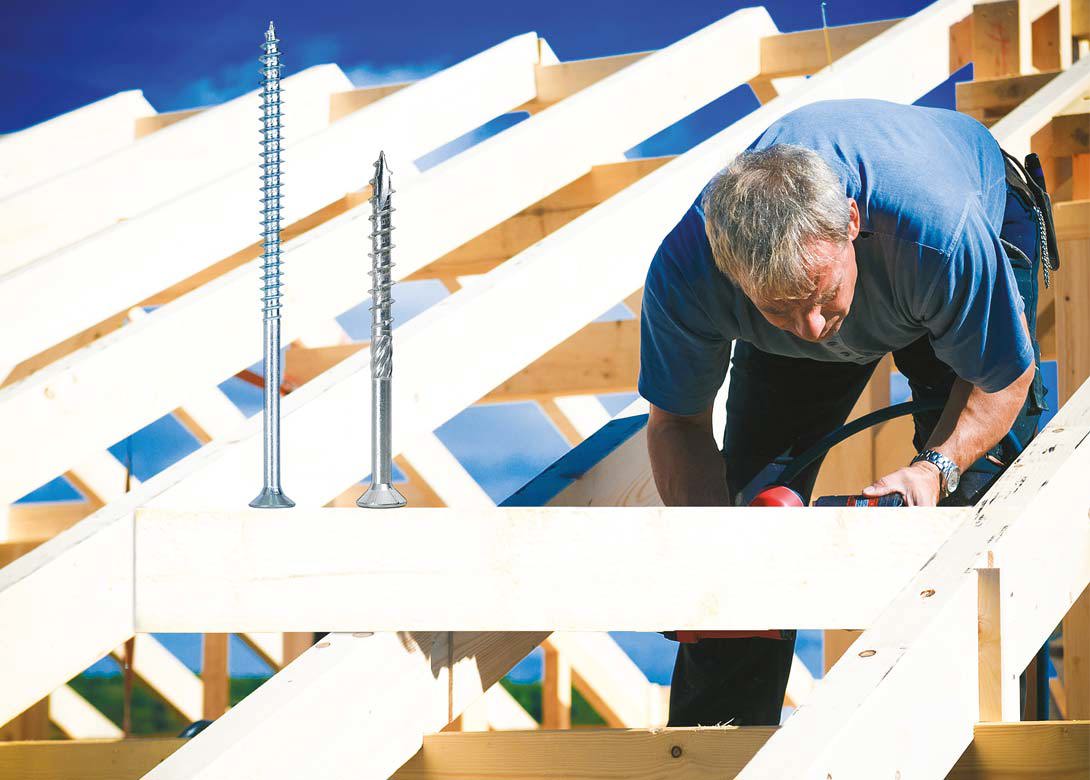 REYHER has extended its range of fasteners for load-bearing timber applications that are ready for immediate delivery. The range comprises of a variety of wood and chipboard screws with lubricant coatings and CE Markings in-line with ETA - 12/0276 and DIN EN 14592.
Whether it is the roof truss for a residential building or climbing frame for an adventure playground. The load-bearing timber applications provide fasteners to meet special needs involving good handling and safety. In this sector REYHER is well known for the high-quality standards of its wide product range and technical expertise for these special requirements.
Wood screws from the REYHER range are available in countersunk or round-headed and provide considerable advantages during assembly. The countersunk slit and the thread to the tip of the screw make for easy centring and the end mill cutter for lower screw-in resistance. This removes the need for pre-drilling. The effective lubricant coating enables lower tightening torque. Milling ribs and a countersunk head also avoid splinters when screwing.
Daily fill-rate of over 99%
Chipboard screws with CE Marking, in-line with DIN EN 14592, and in a variety of designs and dimensions are also in the portfolio. Façade, terrace and spengler screws, as well as a variety of wood fasteners complete the range.
For reliable material supplies REYHER also has a range of eBusiness solutions such as RIO – REYHER Internet Order Webshop, flexible kanban supply system – ROM – REYHER Order Management and individualised kitting.
"For a detailed overview of our comprehensive range of fasteners for wood construction see our new brochure: 'Fasteners for load-bearing timber applications," points out REYHER. "In addition to comprehensive product range data of the various designs and sizes it gives helpful technical information on the declarations of performance and CE Marking."
Find REYHER at Fastener Fair Stuttgart on Stand 1.1112