A hero in screws
29 March 2019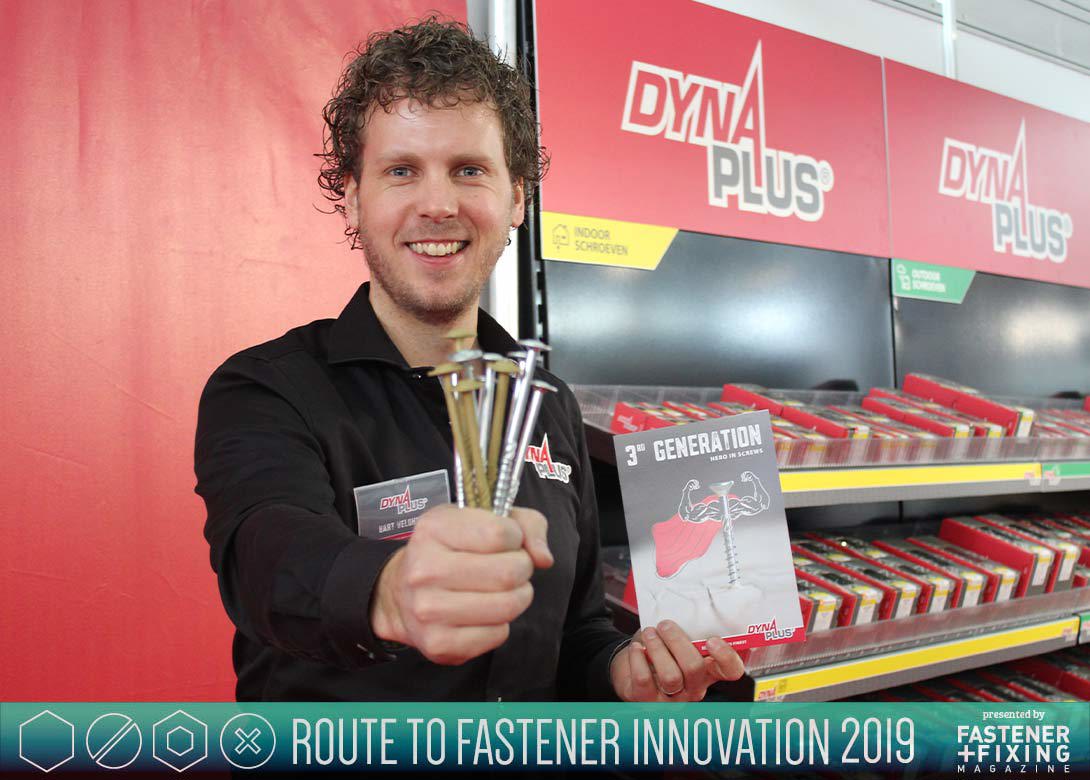 In 2018 Dutch screw specialist Hoenderdaal Fasteners introduced the 3rd generation of the new Dynaplus screw – which it says is fast, flexible, strong and remarkably easy to install.
The unique screw thread design, in combination with a transparent lubricant, gives the Dynaplus screw a remarkable low screw-in resistance, which makes the installaiton super easy. This ensures an optimal ease in use and saves a lot of energy for both the user and the battery of the installation tool, which means more screws can be installed per battery charge.
Thanks to its own special design drilling tip, with double cross sections and sawtooth thread, the Dynaplus screw ensures optimum pre-drilling features in wood and can also be used in nylon plugs. An extra big first thread for starting, ensures the screw grips immediately into the wood and the extra course thread makes this screw super fast in use.
Dynaplus screws are available in zinc plated indoor use and for outdoor use with a very high corrosion protective anti-rust coating, which meets the standard of C4. The screws are made of hardened carbon steel and are super strong – meaning no more issues with screws that break off during screwing. Thanks to a sophisticated hardening process, the screws are also very flexible. They can absorb the forces of working wood, minimising the chance of the screws breaking off in the structure.
This new screw is now the third generation that the Dutch company Hoenderdaal Fasteners B.V has developed under its brand name Dynaplus, which is already the third biggest screw brand in the Netherlands. At Fastener Fair Stuttgart the company will be looking for new distributors and customers.