Rail speeds towards carbon zero
07 October 2021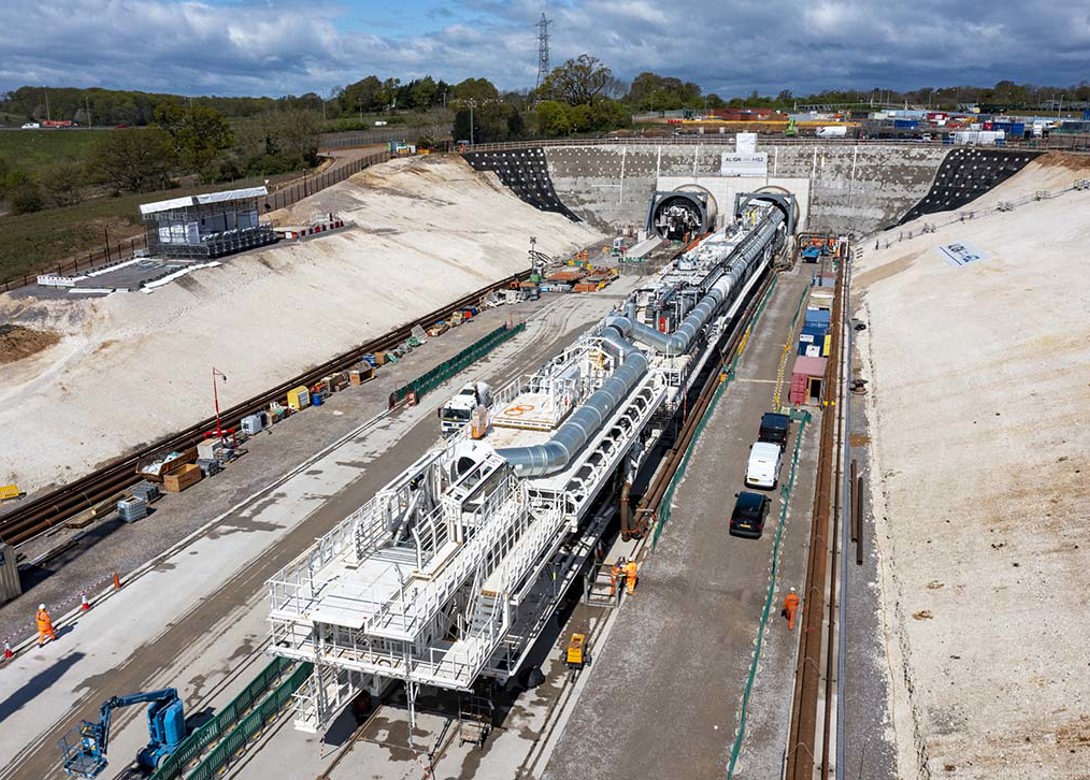 By Ian Parker, freelancer, ianfliesrussian@aol.com
The Covid lockdown and recent severe weather have made many people re-examine their previous lives and travel has come under particular scrutiny – it's a major contributor to pollution and therefore global warming and climate change. We should all travel less and differently. One question is – how differently?
Whether the future of on land transport lies with road or rail (or both), one thing is certain – it's going electric. For rail, this will involve the extension of the existing overhead and track electrification or the generation of onboard electricity by hydrogen – either simply burning it or in fuel cells to power electric motors. Tests are also being run on road overhead electrification with lorries having pantographs, just like electric trains do.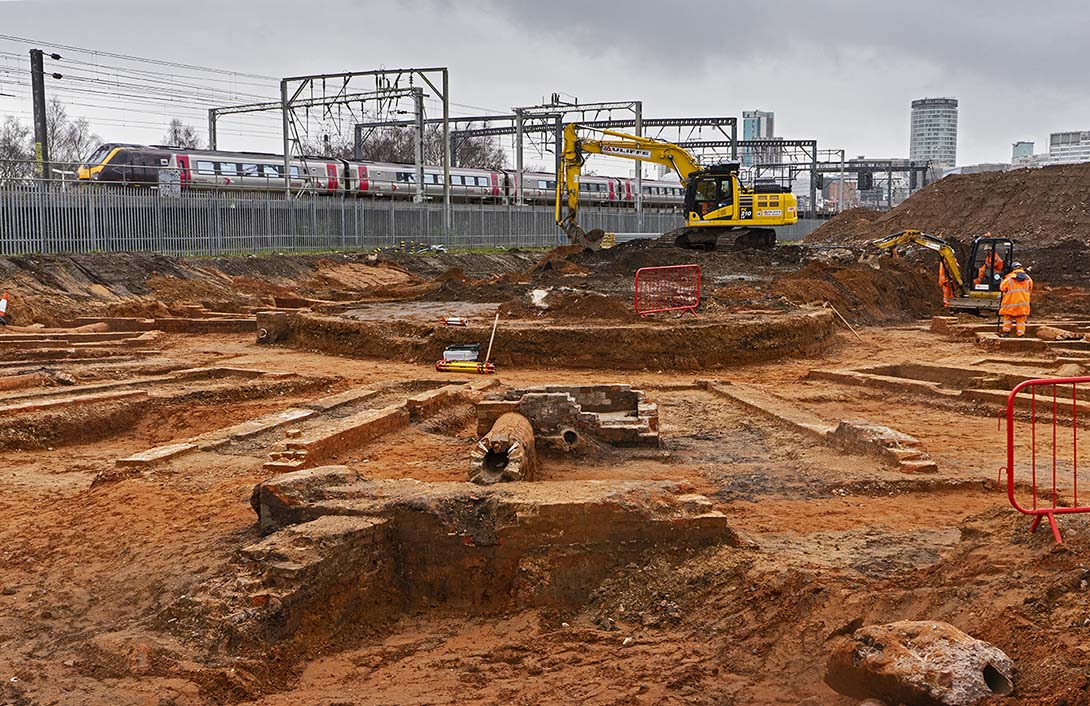 Whatever happens, lots of fasteners will be needed and they'll have to be tough because high-speed rail (HSR) trains are pushing 250mph – in countries including Japan, China, and many in Europe. Keeping the wires and the rails in place calls for top quality fasteners.
Another issue is safety. Rail travel is the safest form of transport of all. Over Japan's Shinkansen's (bullet train) 50 plus year history, carrying over 10 billion passengers, there have been no passenger fatalities due to train accidents such as derailments or collisions, despite frequent earthquakes and typhoons. Injuries and a single fatality have been caused by doors closing on passengers or their belongings; attendants are now employed at platforms to prevent such accidents.
Road safety and traffic flow are likely to improve with the introduction of autonomous cars, but they are not likely to cruise at 250mph. Should the UK follow the Japanese proven system of a network of high-speed trains with a 25kV 60Hz overhead power supply? HS2 has met much controversy, but such projects always do, particularly in the UK where NIMBY (not in my back yard) attitudes often prevail. As an alternative to road and airline travel, rail has many advantages in convenience, speed, cleanliness and safety.
The UK House of Lords Science & Technology Committee has called for the government to accelerate the railway electrification programme in a report following an inquiry on batteries and fuel cells. The report – 'Battery strategy goes flat: Net-zero target at risk' – says that the UK's rail electrification programme is "falling behind schedule". The aim is for diesel trains to be phased out by 2040.
It should allow "greater use of electric trains" and ensure sections left without electrification "are within the capabilities of trains powered by batteries and fuel cells. Otherwise, sections may be left for which decarbonisation is more expensive or more challenging. This poses the risk that the necessary increases in freight and passenger rail may not occur, and indeed that some usage could shift to roads".
The report raises concerns that the UK's electrification strategy is not as clear in some other countries and lacks long-term funding. One result is "a boom and bust cycle" for the supply chain, which is detrimental to the development of new technologies.
David Clarke, the UK Railway Industry Association (RIA) technical director, welcomed the report. "It is good to see the House of Lords Science and Technology Committee backing the asks of RIA's Rail Decarbonisation 21 campaign, which is calling for government to commit to a rolling programme of electrification and fleet orders of battery and hydrogen rolling stock – in-line with the Transport Decarbonisation Plan – before COP26 in November," he said.
"This is now the third parliamentary committee to back the recommendations of RIA's campaign, showing a 'head of steam' amongst policy makers to deliver a clean, environmentally friendly, low carbon rail network. We look forward to working with peers from across the political spectrum, and the government, to support the committee's findings."
In its overview of the English rail system, published recently, the Public Accounts Committee (PAC) highlights a "disappointing lack of progress in agreeing a specific and funded plan for rail electrification", which it says will pose risks to achieving the government's net zero targets.
UK rail and bus operator The Go-Ahead Group has signed up to the Science Based Targets Initiative for ratification of its 'industry leading' timetable for carbon reduction, it announced last July. Go-Ahead wants to achieve a 75% cut in its emissions by 2035 and become carbon neutral by 2045.
The company anticipates that its 'exacting' targets will be achieved through a combination of investment in zero carbon technology, a crackdown on waste and a significant increase in the reuse and recycling of materials. These would be accompanied by initiatives to encourage active travel, with the company calling on the government to encourage modal shift from car use to walking, cycling and public transport.
Announcing a 'wholesale shift' from diesel to zero carbon modes including electric and hydrogen traction, Go-Ahead said it was aiming to achieve a fully decarbonised rail fleet by 2035, and to switch its 5,000-strong UK bus fleet to zero emission vehicles by the same date.

Fastener issues and examples  
Yorkshire company Ellis Patents Ltd says that rail electrification requires both power cables and Overhead Line Equipment (OLE). Upgrades and new build schemes must adhere to rail industry National Technical Rules (NTRs) and European Technical Specifications for Interoperability (TSIs).
Ellis says that it has the most extensive range of cable cleat designs on the market and as such, has a range of offerings suitable for all applications within the rail industry.  
Overground and underground rail sectors use an extensive range of cable types including telecoms, alarm and control cables, signalling and data, and of course, a range of power delivery and electrification cables. Many rail cables are installed using cable hangers. Ellis has improved the design of the basic galvanised steel hanger with reduced weight, radiused corners (to reduce damage to cables during installation) and a convex hanger profile for cable sagging.
Ellis manufactures cable hangers that are curved to fit the profile of a tunnel. These reduce the level of supporting steel structures necessary as the hangers can attach directly to the tunnel profile. Where the kinematic envelope of trains is tight and space is restricted, these profiled hangers provide a neat solution.   
The No Bolts Cleat from Ellis Patents was designed to a specific remit from Network Rail. Contractors had been injured when working live on cables where metallic components in the cable fixings tore through the cable sheath. Network Rail's design brief for a new style fixing specified no metal parts and no tools required for installation and maintenance. The No Bolts Cleat was fast tracked successfully through the development stages using rapid prototyping technology and achieved its Network Rail PADs approval within a year.
The product is also fully compliant with IEC 61914 having been short circuit fault tested to 101kA. No Bolts Cleat won the Electrical Times 'Best Innovative Product of the Year 2016'. 
Ellis was approached in 2016 to supply cable fixings to the Severn Tunnel electrification scheme, part of the GWEP project. The tunnel conditions are severe with sea water ingress and a high corrosion environment. A 60 year design life was specified and as such, Ellis adapted its standard 2F+ product to include a super duplex high chromium fixing plate, which satisfied the project requirements.
China's Agico provides a wide range of rail fasteners for HSR applications. These include the E-clip fastening, Pandrol fast clip fastening, tension clamp fastening, bolt clamp fastening, tack joint and chairs fastening, as well as steel spring keyed rail in a chair fastening. 
China has the world's largest high-speed rail network and it's the most extensively used – the total length reached 37,900km by the end of 2020. The HSR network encompasses newly built rail lines with a design speed of 200km/h – 350km/h (120mph – 220mph). China's HSR accounts for two-thirds of the world's total high-speed railway networks. Almost all its HSR trains, track and service are owned and operated by the China Railway Corporation under the brand China Railway High-speed (CRH).
HSR has developed rapidly in China over the past 15 years. The HSR building boom continues there with the network set to reach 70,000km (43,000 miles) in 2035.
China's early high-speed trains were imported or built under technology transfer agreements with foreign train makers including Alstom, Siemens, Bombardier and Kawasaki Heavy Industries. Trains are now built by the indigenous CRRC Corporation.
The advent of high-speed rail in China has greatly reduced travel time and has transformed Chinese society and economy. A World Bank study found "a broad range of travellers of different income levels choose HSR for its comfort, convenience, safety and punctuality".
Notable HSR lines in China include the Beijing-Guangzhou line, which at 2,298km (1,428 miles) is the world's longest. The Beijing-Shanghai line is the world's fastest. The Shanghai Maglev (magnetic levitation) trains can reach 430km/h (267mph) and last year China started testing a maglev train that runs at 600km/h (372mph) with a planned launch date of 2025.
High-speed rail in Europe is emerging as an increasingly popular and efficient means of transport. The first HSR lines in Europe, built in the 1980s and 1990s, improved travel times on intra-national corridors. Since then, several countries have built extensive high-speed networks and there are now several cross-border high-speed rail links. Railway operators frequently run international services and tracks are continuously being built and upgraded to international standards.
In 2007, a consortium of European Railway operators, Railteam, emerged to coordinate and boost cross-border high-speed rail travel. Developing a trans-European HSR network is a stated goal of the European Union and most cross-border railway lines receive EU funding. Several countries – France, Spain, Italy, Germany, Austria, Sweden, Belgium, the Netherlands, Poland, Portugal, Russia and the United Kingdom – are connected to a cross-border HSR network.
More are expected to be connected in the coming years as Europe invests heavily in tunnels, bridges and other infrastructure and development projects across the continent, many of which are under construction now. Currently, there are a number of  high-level manufacturers designing and building HSR in Europe, with criss-crossed alliances and partnerships, including Bombardier, Alstom, Talgo and Siemens.
HSR is fast becoming the transport method of the future because it's electric (and therefore clean), extremely safe and increasingly fast. Combined with electric autonomous cars, which could be put on the trains for longer journeys (as happens on the Channel Tunnel service), carbon zero transport is on the horizon. It simply remains for the world to choose it and fund it. The miles of track and overhead power lines are going to require a huge number of top quality fasteners.