One true blue
09 October 2015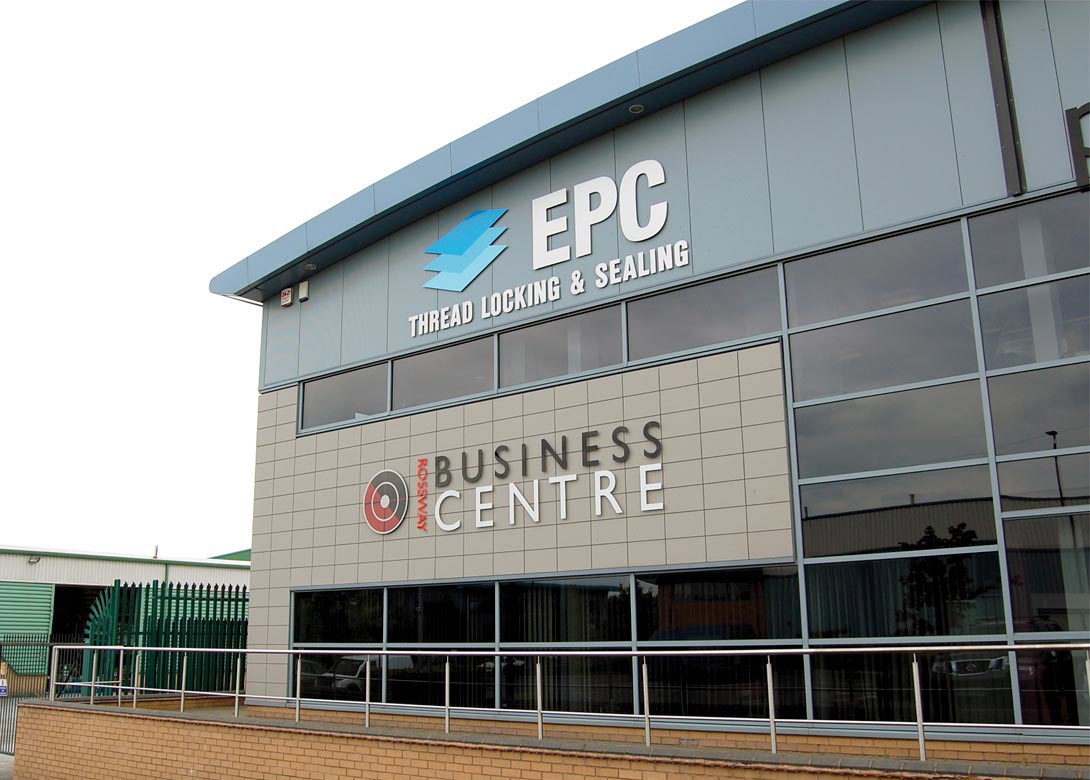 The Electrolytic Plating Company Ltd (EPC), the sole UK licensee of the TUFLOK® NYLOK® BLUE® NYLON TORQ-PATCH®, has recently established a new Thread Locking & Sealing division. Deputy Editor Claire Edwards visited Aldridge, UK, to see how the new facility is enabling EPC to deliver an end-to-end full service for its customers.
Formed in 1896, EPC is an established barrel plating and surface coating company that offers a number of processes – including zinc flake coating, zinc alloy plating and zinc plating (zinklad licensed). It is also a licensed applicator of Dörken, Magni and Atotech systems and specialises in meeting OEM and global specifications.
EPC was awarded the license for the TUFLOK® NYLOK® BLUE® NYLON TORQ-PATCH® in 2014, which is compliant with IFI, DIN and major OEM specifications including IFI-524. "We drew on our extensive experience to establish the new division in order to grow to meet our customers' requirements for a coatings and patches package – they both go hand in hand," explains Andrew Dawson, operations manager at EPC. "Even though ultimately the distributor is our customer, we have an extensive knowledge spanning over 100 years, which allows us to deliver effective communication and expert technical support to end users across all key industries – particularly at the design stage."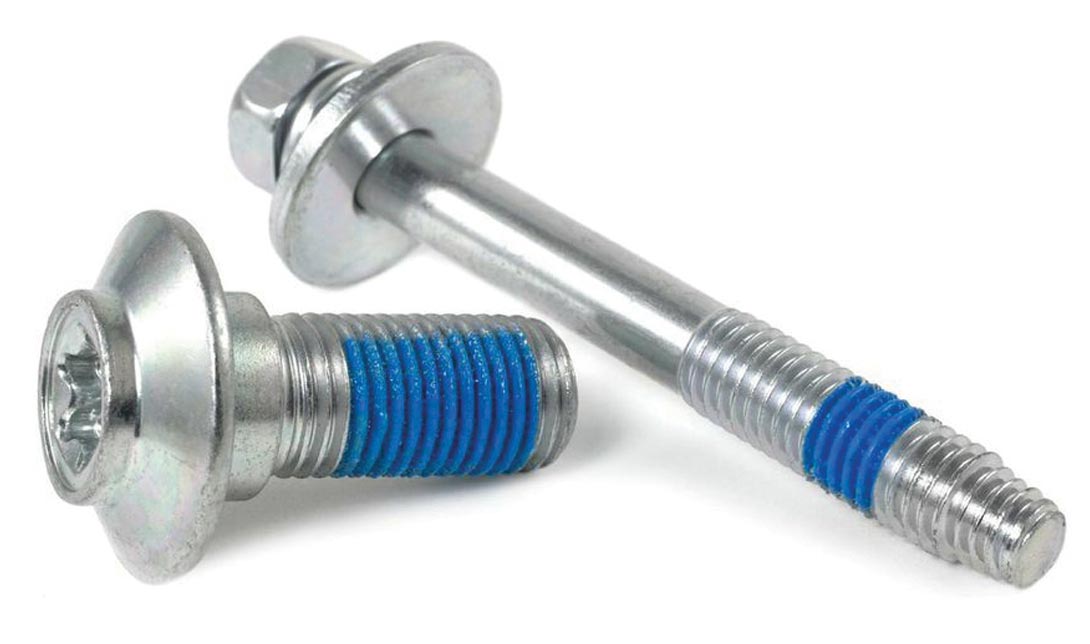 Operational since January this year, the new division encompasses a modern office environment and an on-site testing facility. The new site also houses a number of state of the art NYLOK licensed processing machines and equipment, with the capabilities to apply TUFLOK 180° (standard) or 360° (optional) radial coverage to a wide range of screws from M1.6 to M30.
TUFLOK – often referred to as the 'blue patch' – is a cost-effective self-locking element comprised of nylon permanently bonded onto the threads of a fastener. When engaged, it creates a wedge between the fastener and mating part compressing the nylon – creating metal to metal contact opposite the blue patch. This metal to metal contact results in a positive resistance to vibration and loosening. EPC points out that since nylon has great memory characteristics, this locking element can be reused several times – ensuring a quality, cost saving solution.
The blue patch can be applied to any size or thread configuration of a fastener and bonds to a broad range of fastener finishes. Not affected by high humidity conditions, and environmentally friendly, the patch can be applied on external and internal threaded fasteners making it suitable for a wide range of applications including automotive, aerospace, and military. For instance, TUFLOK was recently applied to bolts in the continuous track of military serviceable vehicles to stop the bolts from loosening.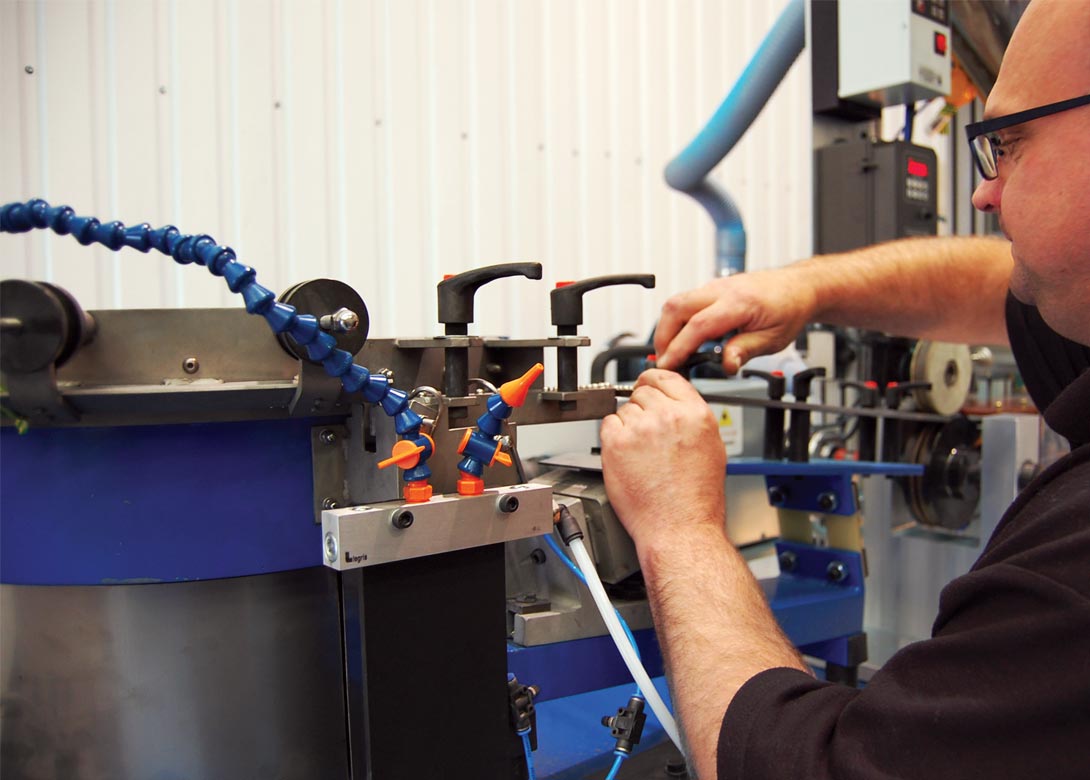 To meet demand and drive further growth EPC is already expanding its capabilities with the addition of another NYLOK licensed machine, which is currently on order. The fully bespoke headless machine will enable EPC to offer the NYSEAL® under the head sealant. Suitable for a variety of industries, NYSEAL is applied to the underhead of a screw and creates a gasket-type seal that prevents leakage of fluids and gases under pressure. As the screw is seated to its final position against the mating part, the NYSEAL element compresses slightly and fills the void between the bearing surface of the head and the counter sink/counter bore. The NYSEAL sealant can be applied to virtually any headed fastener and also increases longevity.
EPC has also made a substantial investment in a state of the art barcode process control traceability system. The new DNAsme system is specifically designed for the needs of companies providing CNC and conventional machining and assemblies. The system enables EPC to optimise delivery and productivity performance whilst continually driving its customer service.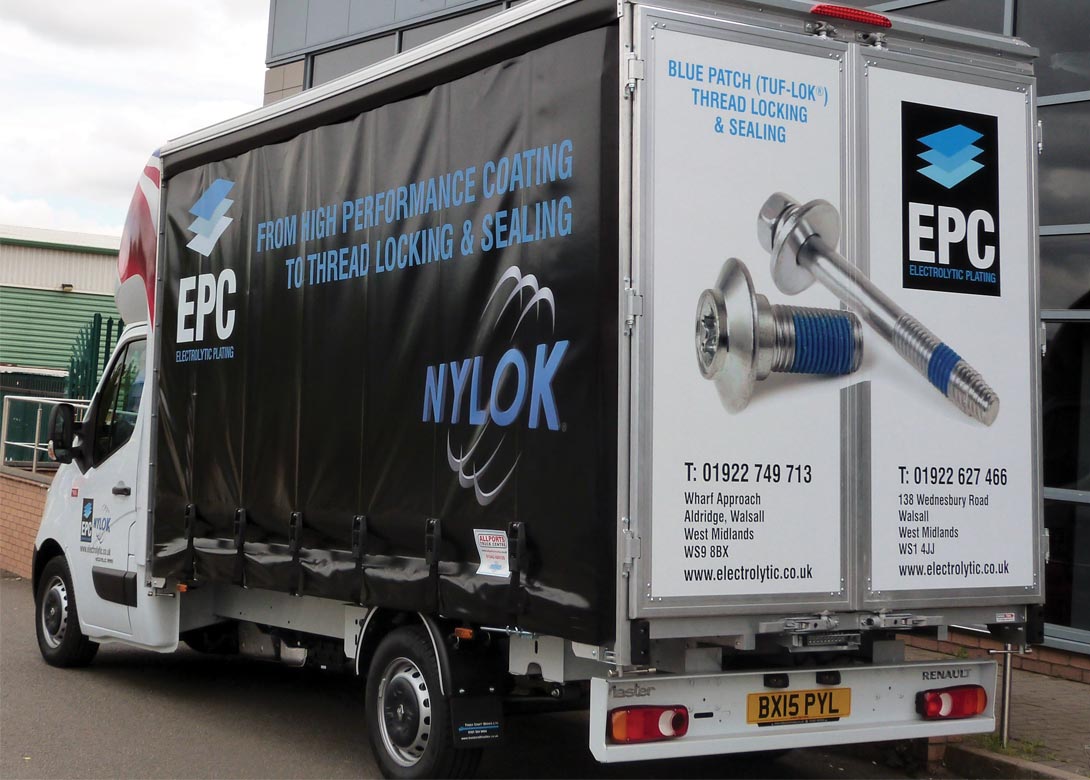 "The new barcode process control traceability system has enabled us to completely streamline our operations. We can easily and quickly identify information on specific jobs, which helps us to communicate and build relationships with customers," explains Simon Elwell, manager of the Thread Locking & Sealing division. "Order times do vary on batch size but we target a 3-5 day delivery to our customers."
With the continued commitment and investment it is clear EPC is building on its reputation to become a 'one stop shop' for its customers – providing a reliable high-quality service for the fastener industry. "Our motto at EPC is simple: Quality. Service. Price," comments Andrew. "By providing a coherent and quality service, customers can trust in our products now and in the future."