NORM Holding – an automotive solution partner
27 August 2019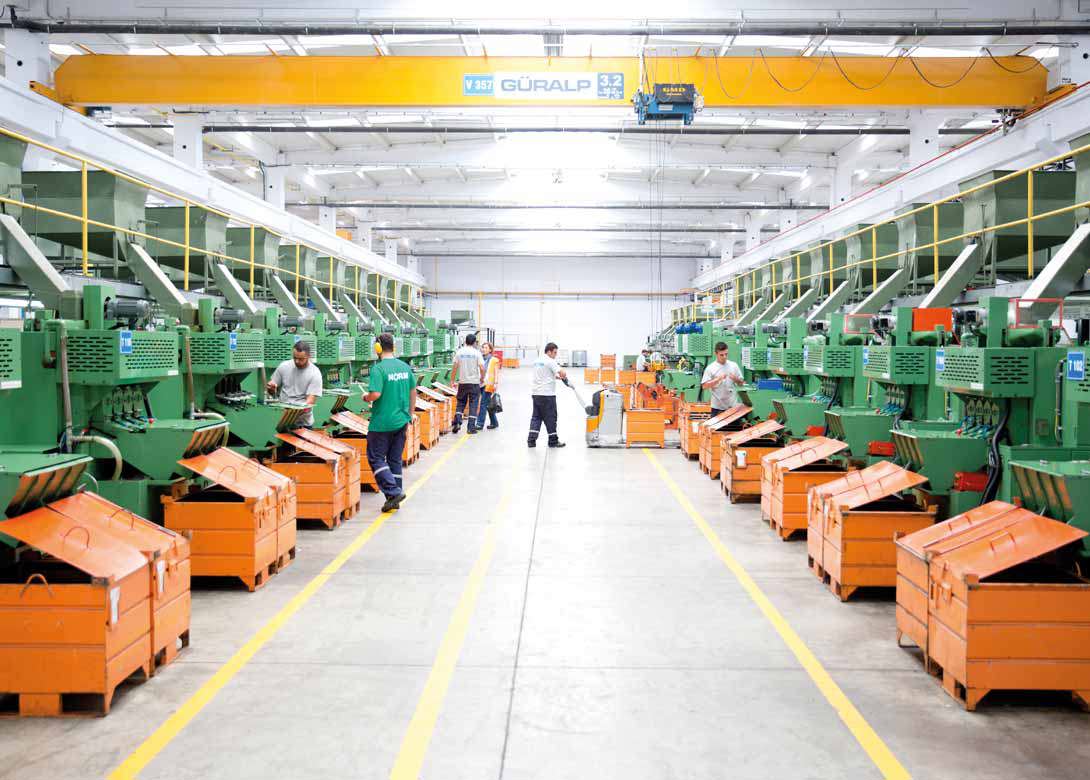 Founded on its experience of more than 40 years, NORM Holding has continuously moved forward – with an integrated manufacturing and quality service – to become a solution partner for major manufacturers, and well known brands, in domestic and global automotive markets.
NORM Holding continues to be a leader and pioneer in the fastener industry and is committed to a superior quality policy and wide product range. Offering supply chain management solutions for automotive OEMs,
tier 1 companies and European wholesalers.
Half of NORM Holding's total revenue comes through exports, 65% of this is the automotive sector. In addition, 70% of its current production is now in special parts with a 10% annual increase since 2012.
Being close to its customers and responding to their requirements quickly is crucial for NORM Holding. That is why it has logistics centres in Germany (Krefeld), France (Meaux), Poland (Poznań) and the USA (Michigan). These centres enable NORM to deliver its products 'just in time' with special packaging based on customers' demands.
Additionally, NORM Holding has a 'Resident Engineer Program' in Europe and the USA, where an experienced engineer is assigned to assist a customer's operations for maximum efficiency and offer co-creation opportunity.
"What differentiates us from competition is that we do all the manufacturing processes in-house: Annealing, cold forming, secondary operations, heat treatment, coating, sorting and packaging," points out Fatih Uysal, chairman at NORM Group. "After the production process, we are able to apply several coatings such as Dörken, Geomet®, Magni, MacDermid, Coventya, 3M, Precote®, Nylok® and OmniMASK®. Moreover, 80% of tooling is being produced in-house."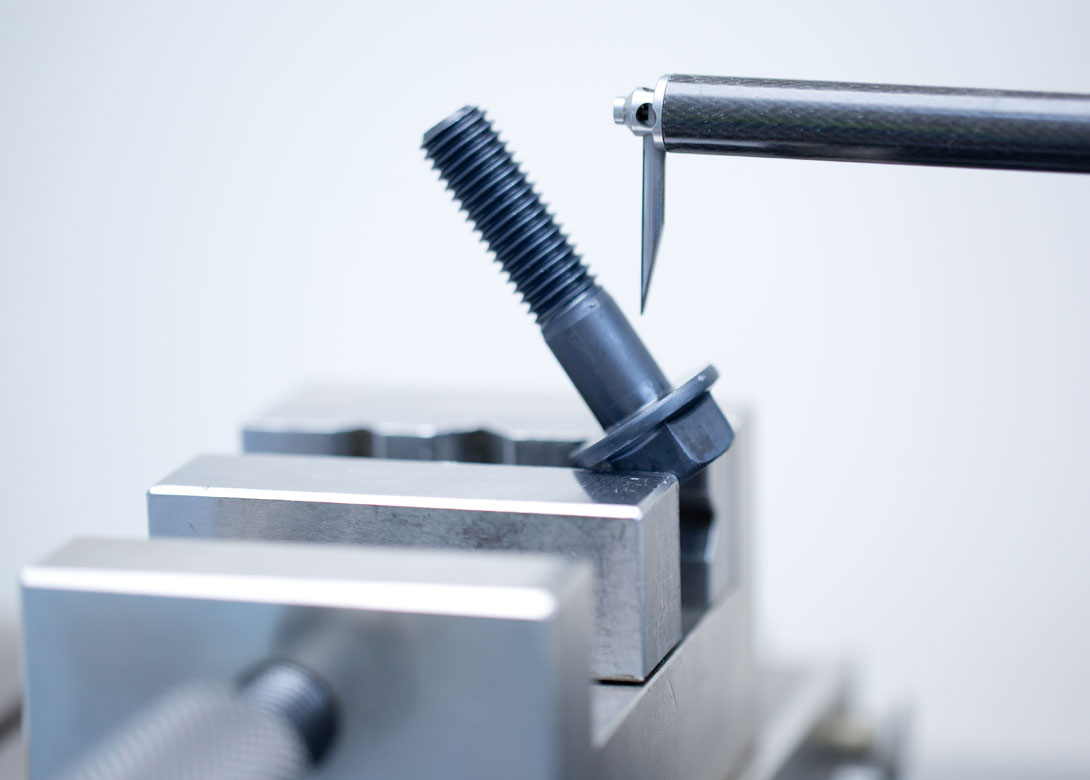 NORM R&D
NORM Holding always follows the current and future trends in the cold forging industry closely. By participating in fairs about forging and fastener technology, and scientific conferences, including plenary meetings of the International Cold Forging Group. By doing this, NORM is able to gather new know-how, technology, and equipment, to its library.
Afterwards NORM adapts all that it has learned into its production facilities and R&D centre very quickly. As just one example, to achieve tighter tolerances on cold forged parts, the R&D centre has pursued unique projects to increase the forging performance of dies.
Another aspect has involved the creation of close partnerships and collaborations with steel companies to develop more formable steels and forming processes. Forging press improvements and modifications are also studied in-depth in R&D projects to achieve higher tolerances. NORM is also in touch with leading press manufacturers taking the fullest opportunities, as an informed and experienced user, to contribute to the development and improvement of their technologies and also serves OEM customers by co-designer identity.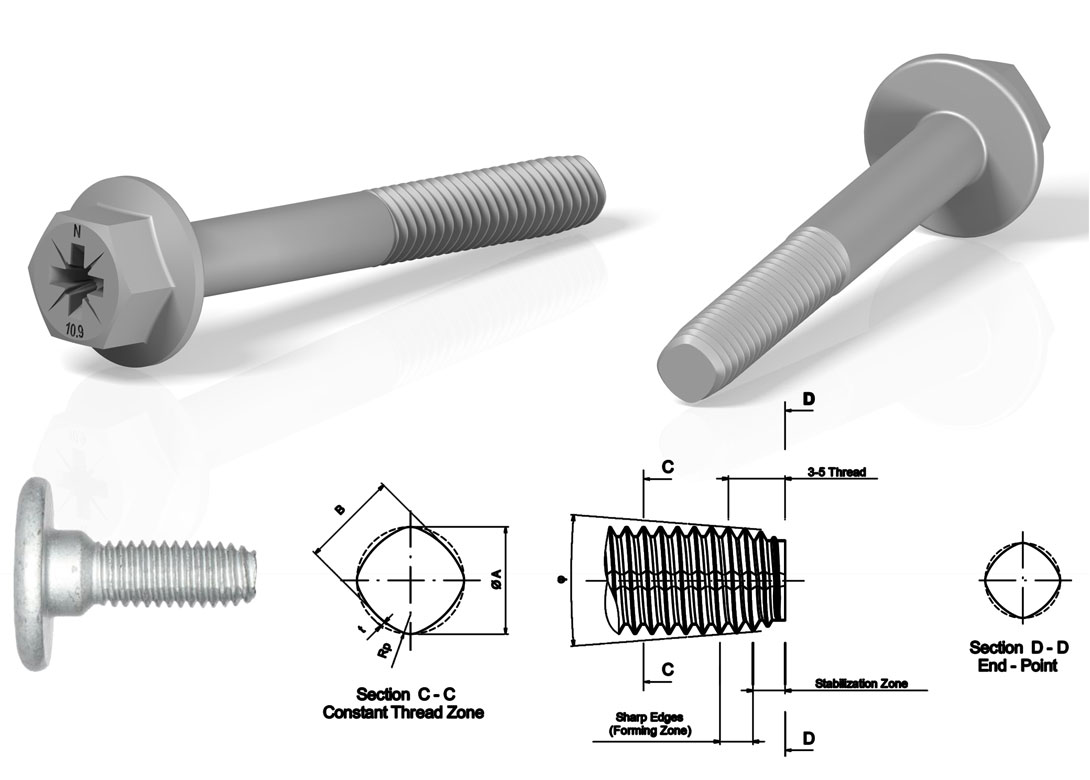 Patented products
NORM Civata, part of NORM Holding, states that it is the first Turkish company to adopt computer aided engineering methods for the production of fasteners. Simufact finite element software is used extensively in the R&D centre to carry out activities such as product development, process improvement, die and model design and cost reduction. The main aim of R&D studies is to develop lightweight fasteners with improved fatigue and vibration resistance for automotive components. Studies also cover innovative connection solutions, micro alloyed material forging, design of cold forging dies with carbon fibre reinforced stress rings, smart bolts and non-ferrous material forging.
Amongst the unique patent products Norm Holding has also developed are:
NORMEST (Norm-Easy Self Tapping): A self-tapping bolt which demonstrates high performance in creating its own threads in the assembled part.
NOW (Norm One Way): A bolt with a unique head form that allows the user only to tighten but not to loosen the bolt.
Fasti-NORM: A bolt that eliminates the welding process of bolts to sheet metals by means of a special head form.
Norm-iFR: A fatigue resistant bolt with a unique thread profile.
In response to the expectations of the automotive industry, NORM Civata has also started a government funded R&D project to produce aluminium alloy bushes. Having successfully introduced these aluminium alloy bushings, NORM has extended its product range of male threaded fasteners and continued to improve internal threaded parts.
"All of these innovative and unique products were developed in a short period to reduce costs and increase product performance and quality for the customers. For NORM, the customers are always the driving force to create branded solutions and products."