New adhesive system for the electronics industry
10 November 2017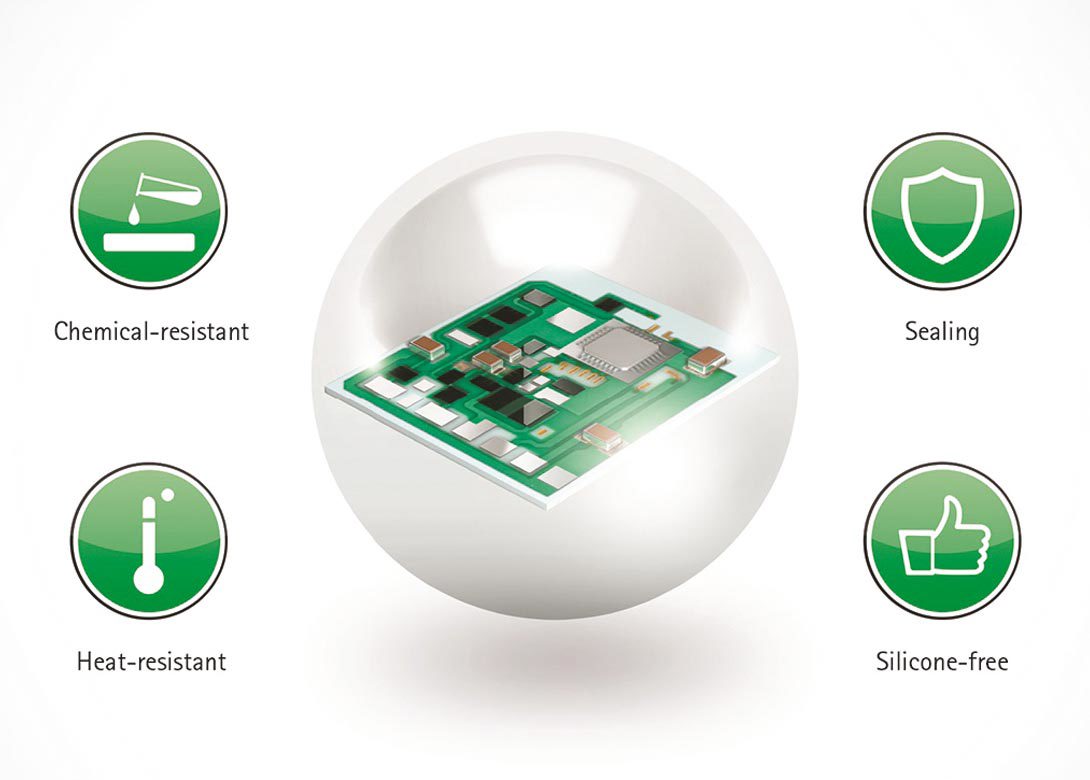 Lohmann GmbH & Co KG states that its new DuploCOLL® Heat and Chemical Resistance (HCR) range is the ideal solution when it comes to the use of silicone-free and temperature resistant adhesives in the automotive and electronics industries.
Lohmann points out these modern bonding systems are increasingly in demand, particularly in the above mentioned industrial sectors. Silicone products can interfere with the function of electronic and electrical components. That is why more and more manufacturers are now demanding the strict avoidance of silicones on the inside and the surroundings of these components. The automotive industry itself, especially in the case of painting processes, is striving towards avoiding the introduction of silicones altogether.
Nowadays, the demand is growing on functional bonding systems that combine the absence of silicone with the necessary requirements in the electronics industry and the increasingly innovative assemblies. These include good electrical insulation properties, thermal properties (such as high temperature resistance) as well as resistance to environmental influences of any kind. Further requirements are, among others, a sealing function and good handling properties on increasingly smaller surfaces.
The DuploCOLL HCR product range is based on a pure acrylate adhesive developed by Lohmann, which has been expanded by a wide range of functions. The bonding engineers have been able to draw on their many years of experience in the bonding of solar modules and have created a product line for a great variety of applications in the electronics field. In order to validate its 'abilities', DuploCOLL HCR was tested in cooperation with renowned institutes and universities in various long-term and analytical tests in respect to its utilisation in the electronics sector.
The new adhesive system from Lohmann is suitable for numerous fields of application in the electronics industry. Above all for areas subject to particular thermal and chemical stress, such as motor sensor systems, exhaust systems, printed circuit boards and flexible circuit boards (PCBs and FPCBs), consumer electronics and home appliances, photovoltaics, and applications that additionally require a sealing function.