Mobile welding without high power current
19 January 2017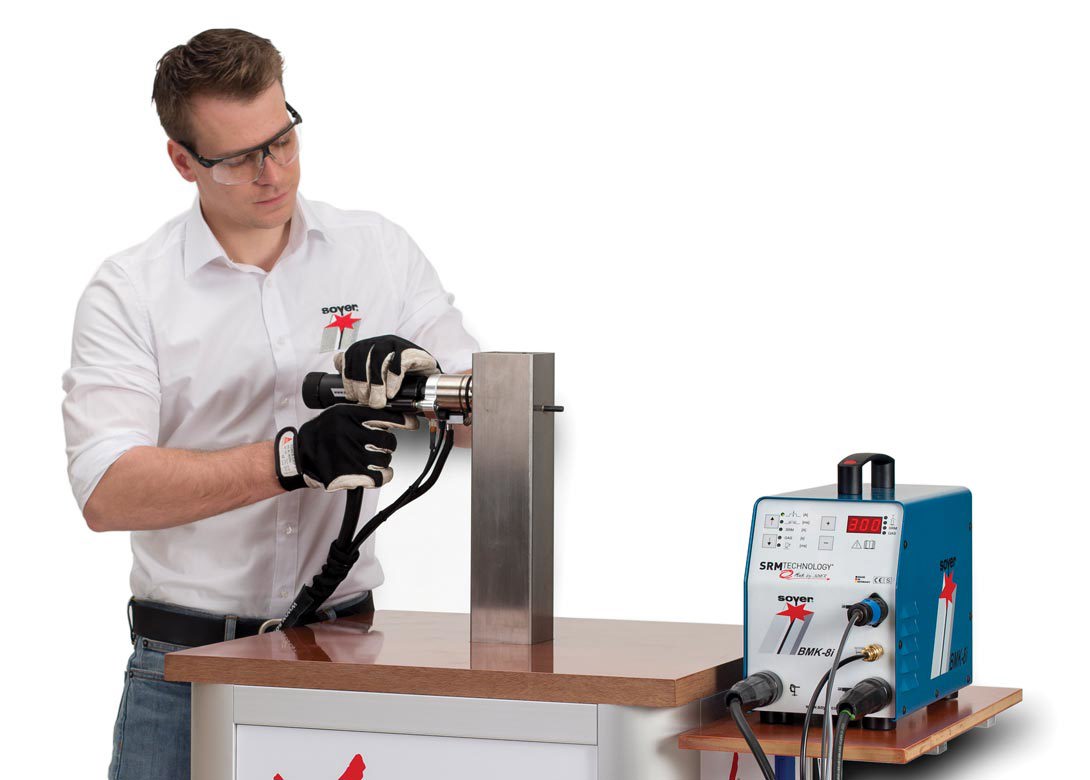 The newly developed SRM® stud welding inverter BMK-8i – with 230V single phase input power – is extremely lightweight, powerful, and suitable for steel and stainless steel studs up to 8mm in diameter (or up to M10 when using Soyer HZ-1R weld studs).
Weighing just 9.5kg, BMK-8i does not need high voltage current and was developed to be mobile. Heinz Soyer Bolzenschweißtechnik GmbH points out that thanks to the integrated and patented SRM Technology® (Pat. No: DE 10 2004 051389), this innovative stud welding equipment enables the energy efficient, safe and clean welding of weld studs using a maximum welding current of 300 amps only.
The new PH-9 SRM12+G welding gun, with integrated ground contact, perfectly complements the BMK-8i stud welder. Equipped with a new generation of SRM coil, gas consumption can now be reduced by up to 90%. There is no need for separate earth clamps when welding as mass transmission now takes place via a contact ring, which is spring mounted onto the support tube.
This compact and user-friendly welding gun has been specifically developed for weld studs up to M12 and is suitable for narrow and difficult to access places.