Leaf spring in innovative life-saving bicycle airbag
08 January 2020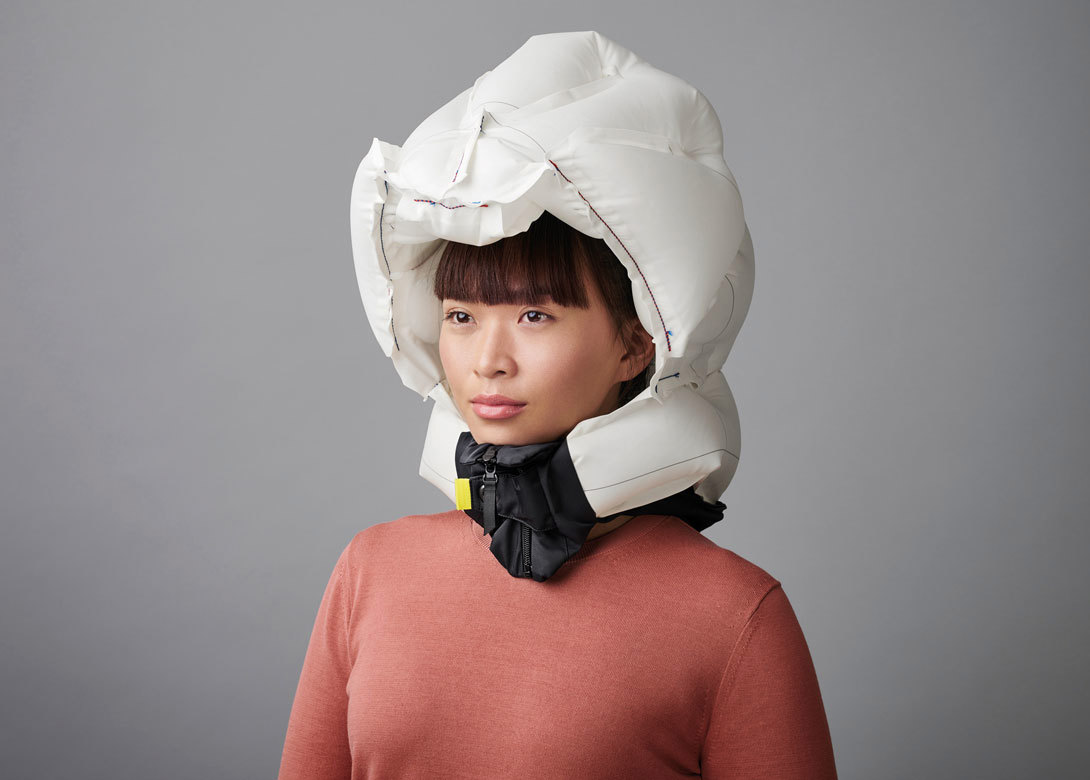 In the process of developing the third generation of the groundbreaking airbag helmet Hövding, the company's product developers contacted Lesjöfors. Together, they created a customised wire form for the activation mechanism and a spring clip that holds the gas generator in place.
Hövding is a pioneering airbag helmet for cyclists, a Swedish innovation from two young industrial designers in Malmö. In the event of an accident, the airbag is triggered from a collar in just 0.1 seconds. Tests show that the airbag offers cyclists superior protection against head injuries, with Hövding's airbag technology is proved to be up to eight times safer than a traditional bicycle helmet. So far, more than 185,000 airbags have been sold in 16 countries in Europe and Japan.
In the autumn of 2018, Hövding's development engineers contacted Lesjöfors Banddetaljer AB in Värnamo, Sweden. They needed help and support in the design and material choice for both a wire form for the airbag's activation mechanism and a spring clip, from the leaf spring range. The leaf spring is required for fixating the gas generator that inflates the airbag in the event of an accident.
The challenge was to develop two components that would work well mounting wise and at the same time meet the requirements for strength and retained functionality in different weather conditions and user situations. For example, if the cyclist accidently drops the product on the ground.
"At an early stage, we could study the design drawings of the desired functionality of the springs. We immediately saw that the wire form for the activation mechanism could be best manufactured by our factory in Nordmarkshyttan, so we involved them, while the leaf spring was perfect for our operation in Värnamo," says Johan Gannerud, technical sales at Lesjöfors Banddetaljer.
While engineers in Nordmarkshyttan improved the wire form further, a close collaboration process began for developing the leaf spring. The two engineering teams discussed drawings, tried different materials and thicknesses and carried out rigorous testing. A handful of prototypes with different contours, thickness and tensile strength eventually came down to one clip with all the desired characteristics.
"Hövding presented an initial drawing with specific design features and functionality of the leaf spring. Lesjöfors was a great speaking partner and we got superior support in our collaboration including flexibility and expertise from prototype and tool makers," comments Hanna Risén, mechanical design engineer at Hövding.
Production of both wire form and leaf spring started in the first half of 2019 and so far, both factories have delivered about 60,000 items. "We are proud to contribute to such an innovative product that saves lives all around the world. This project is also a very good example of how we work together within our group for an optimal solution for the customer," explains Jan-Eric Nordh, plant manager at Lesjöfors Industrifädrar in Nordmarkshyttan.