Jeclin – vacuum and cleanroom fasteners
24 April 2019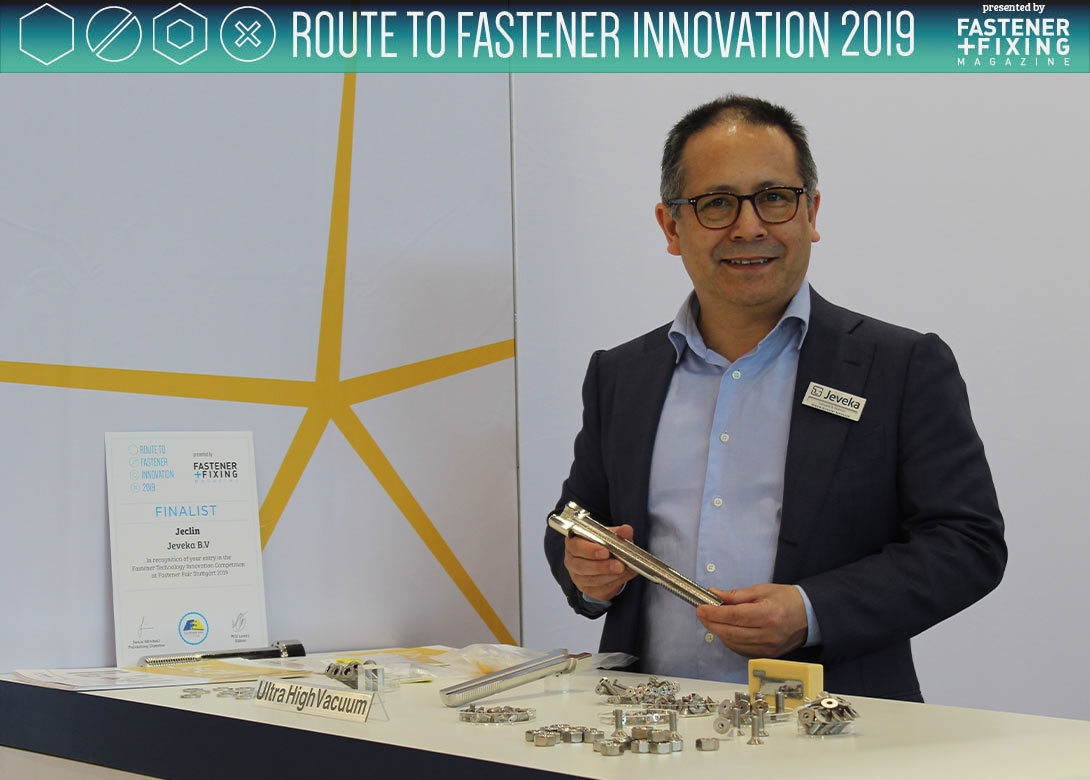 The growing market of vacuum and cleanroom technology requires strong suitable fastening solutions, in order to get an optimal vacuum environment and prevent virtual leaks and potential contamination.
With that in mind, Jeveka B.V has developed Jeclin – an extensive range of products for vacuum and cleanroom applications, characterised by a standard quality of stainless steel A4-80 (1.4432) and also available in inconel and titanium TiAI6v4 (Grade 2 and 5).
"Current vacuum products on the market are usually a lower grade A2 or A4-70," explains Stephanie Veltkamp, joint managing director at Jeveka. "For the Jeclin brand we decided to use A4-80 and higher grades, which creates a much stronger product, even if you drill a hole through it."
These ultra high-quality vacuum products can have a rerolled thread and various surface treatments are available, including electro polishing for reducing friction and particles; kolsterising for preventing galling; as well as Ag or Au plating. The Jeclin range is also provided in cleanroom suitable packaging for minimising contamination.
"The different surface treatments in combination with the extensive range of products means Jeclin is suitable for vacuum and cleanroom technology in the aerospace, solar systems and health technology industries," points out Stephanie. "A wide range of Jeclin products give users the certainty of finding the best fitting connection with the right conditions for the best vacuum and cleanroom applications."