Huck® fasteners rolling out on chassis production lines
27 May 2019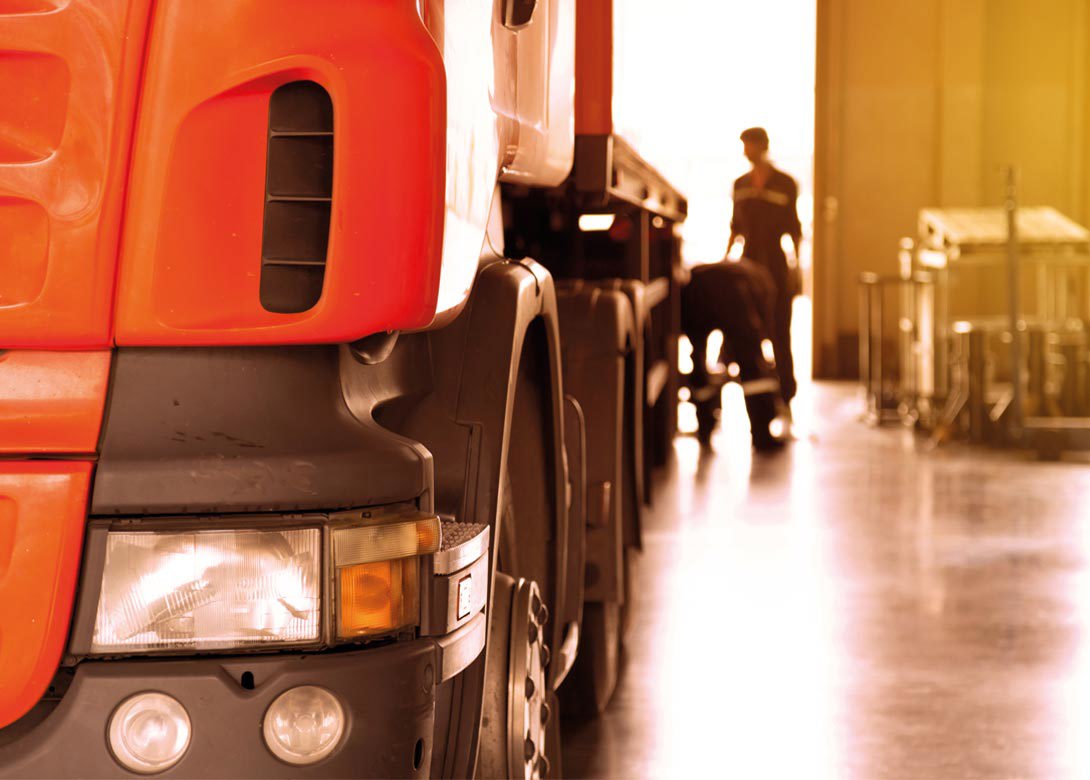 Star Fasteners has recently helped truck and trailer body builders to eliminate the need for any welding in the construction of the subframe of a chassis, thanks to the use of Huck® BobTail® fasteners.
Daniel Starbuck, director of Star Fasteners, explains: "I was first contacted by a long-standing customer who was looking to optimise the process of building the subframe of a chassis for their truck and trailers."
"Originally welding was being used, which was very time-consuming and needed experienced operators, plus there were the added concerns regarding safety issues that are integral to the welding process."
After working with the customer and understanding its requirements, Star Fasteners suggested the Huck® BobTail® fastener. "The BobTail fastener is a two part fastening system that consists of a pin and a collar," explains Daniel. "This means the structure can be easily pre-assembled by hand allowing for additional alterations and checks. The fastener is installed using a direct tension technique, in which the pin is pulled and the collar is simultaneously swaged into the locking grooves of the pin, deforming the collar into the grooves and swaging the material forward. It has been designed to provide superior joining strength and offers fast and secure installation. Through its advanced fastener design, as well as easy to use installation tooling, the BobTail system offers a strong connection."
Daniel adds: "By using the BobTail the customer is able to build a stronger subframe chassis. The material used to build the chassis is clamped together by the BobTail, which creates structure and strength. It also means the chassis can twist and flex, for instance when on the road, without any risk of welds fracturing or other bolted systems loosening."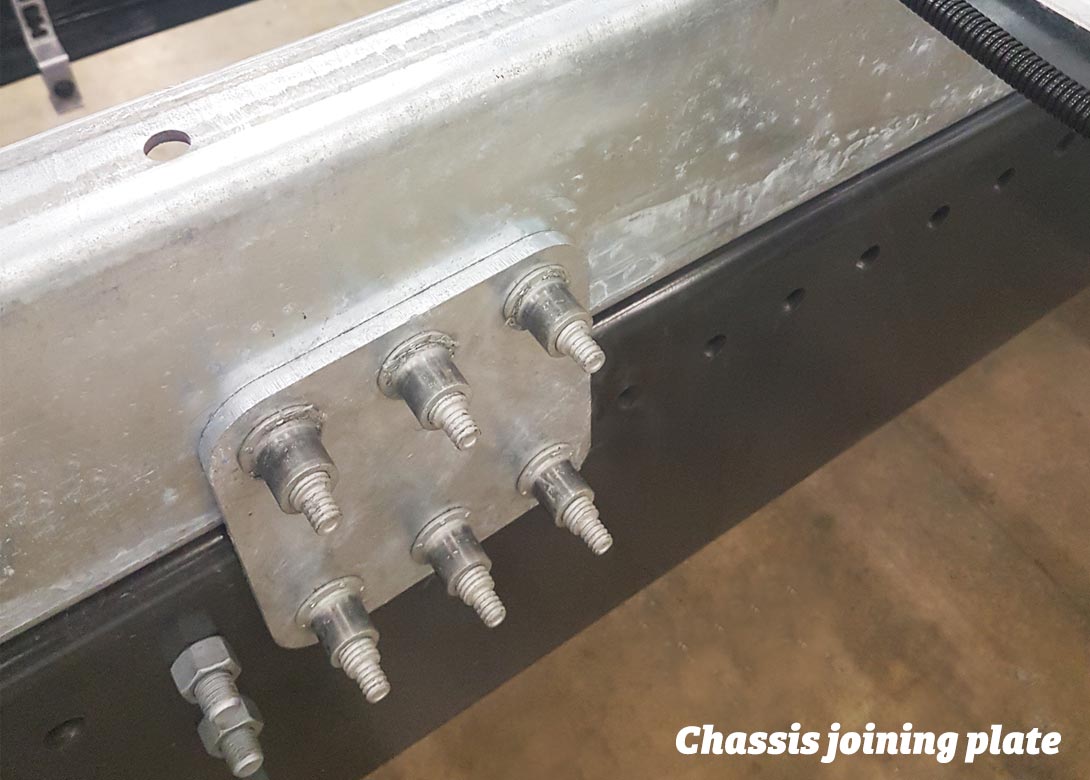 Using the BobTail fastener also means that only one fixing and one tool system is needed regardless of the size of the chassis. "The system is modular, which means that it can be used for all the different truck and trailer assemblies and provide a really simple and cost-effective solution," points out Daniel. "The installation process is also a lot quieter, due to the jolt-free swaging action. It has also significantly reduced noise levels, typically less than 70dB, as there isn't a pintail to break off – offering real, significant health and safety benefits to operators. The BobTail also significantly reduces the need for skilled welding operators, it has taken out the potential for heat distortion, and there is no need for painting afterwards. Plus, everything can be pre-galvanised, and pre-stamped/made.
Star Fasteners had another customer in Ireland who was also facing a similar challenge – welding the whole chassis as one piece before sending it to be galvanised, which was a significant cost due to the size of the structure. "Our customer in Ireland wanted a modular flat-pack chassis, where they could keep a variety of different sized components on the shelf and just fasten them together quick and easily," explains Daniel. "We discussed the application with the customer and the benefits of the BobTail over the phone. We then arranged a demonstration where I went over to Ireland with the tooling and the fixings to show how the BobTail would work in the application. The customer could see with their own eyes how quick and easily the BobTail installed, as well as its strength capabilities, and they decided to change from welding to using the BobTail."
Daniel points out: "There are other bolted chassis solutions on the market, but the BobTail is quicker, cleaner and a better all-round solution. One key advantage of this fastener over conventional lock-bolting systems is that it doesn't have a pintail to break off. As a result, there is no waste material to collect and dispose of post-installation. Plus, there is an improvement in corrosion resistance by eliminating the exposed surface resulting from the pintail break."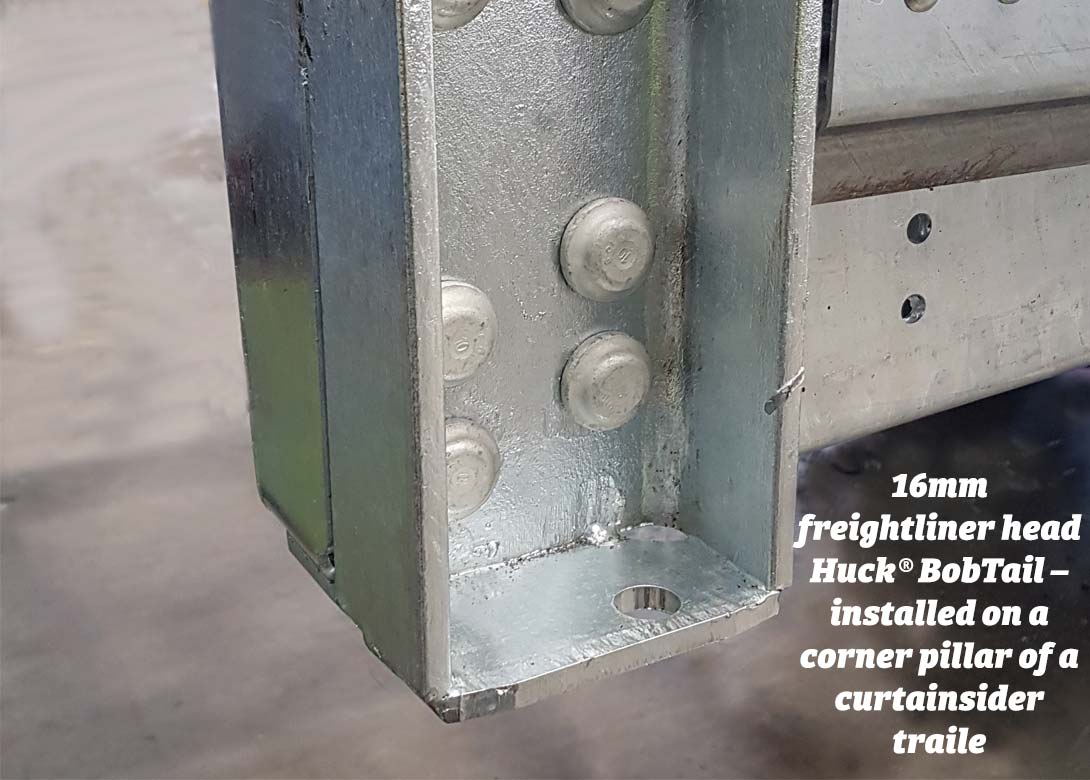 "In addition, the fastener can be removed if necessary – such as if there is accidental damage or the vehicle needs repairing. The fact the BobTail retains its stud, enables the removal tool to engage on the fastener and cuts the collar cleanly into two halves without damaging the surface of the existing structure."
Daniel concludes: "The BobTail is such a versatile product and can be used in a variety of markets, for instance it originally came from wind farm applications and is recognised by DiBT as 'maintenance free'. That is why we work closely with our customers, so we can understand their applications and suggest products, such as the BobTail, that they may not have initially considered for a project. We can do this thanks to the knowledge and experience we have within the market, as well as our partnership with Huck as its largest UK distributor."