Customised Compression Limiter Assemblies
01 November 2017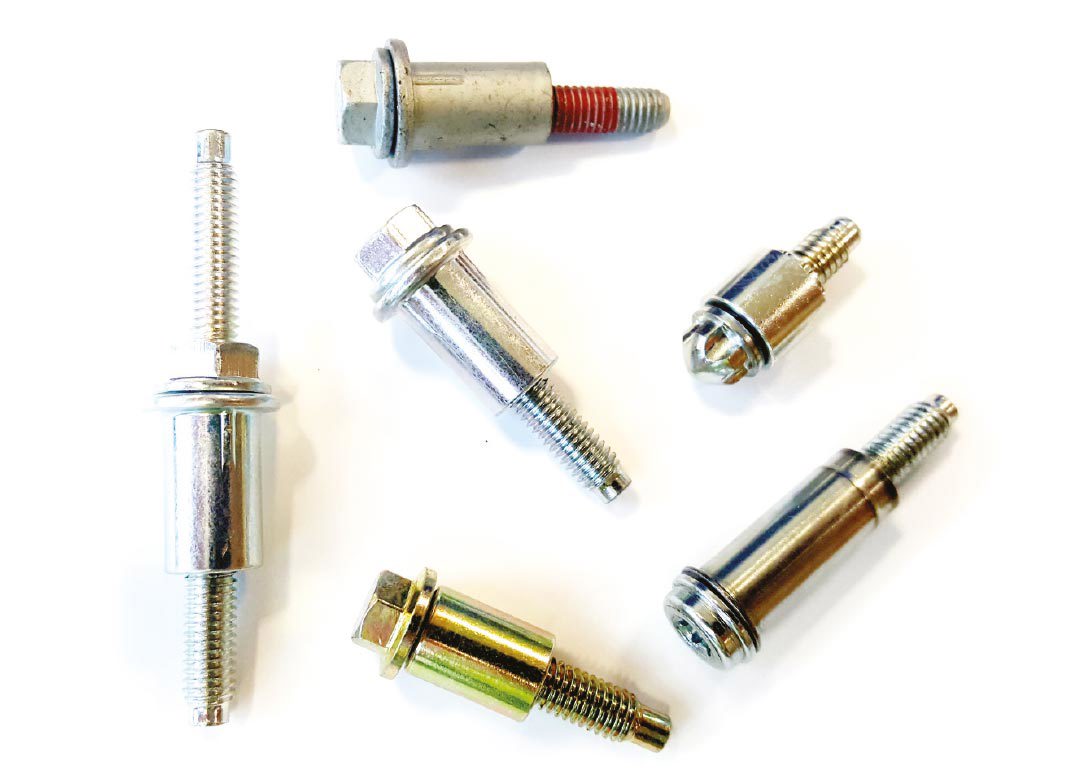 PSM International has recently introduced a new range of Compression Limiter Assemblies (CLA) for use in high load bearing automotive plastic components. The application specific Compression Limiter (CL) and captive bolt assemblies replace separate Compression Limiters and loose bolts, helping reduce costs by eliminating bolt handling at the production assembly stage and providing added customer value. 
PSM worked closely with its customers and automotive OEMs to develop a wide range of CLAs that satisfy every exacting application requirement. The CLAs are simply cold pressed into a moulded hole in the plastic, remaining captive and providing a controlled resistance to pushing out. CLAs are designed to achieve a defined radial float of the bolt and the design intent is for the bolt thread to retract axially within the Compression Limiter.
The CL element is designed to prevent damage to the plastic during bolt tightening and prevent bolt loosening due to plastic 'creep'. The length of the CL is dependent upon the plastic thickness, designs can be headed or plain and may include special ribs or a knurl as an additional retention feature.
The bolts used may be standard such as hex flange or pan head, but in many instances are special. Options include, tamper resistant, thread forming, as well as a locating or aligning thread point. For high volume applications, both the Compression Limiter and bolt are cold formed and assembled automatically to provide the lowest possible cost. They are available in a wide range of commercial finishes, with the specification usually defined by the automotive OEM. 
Due to increasing demand, PSM has invested more than GB£250,000 in fully automated assembly equipment to captivate its full range of Compression Limiter Assemblies. To meet demanding automotive quality requirements, the equipment conducts a proof load test on every assembled part to ensure the bolt is securely captivated and remains permanently attached to the Compression Limiter.
"CLAs are typically designed to the customer's application requirements due to the large number of variables," points out PSM International. "Using our designed-in, manufacturing capability, we can assess our customers' complex requirements and develop a unique engineered solution. Should your new application require a Compression Limiter Assembly, contact PSM International for your designed-in solution."