Collaboration with Warwick University leads to new contract for Barton Coldform
11 September 2015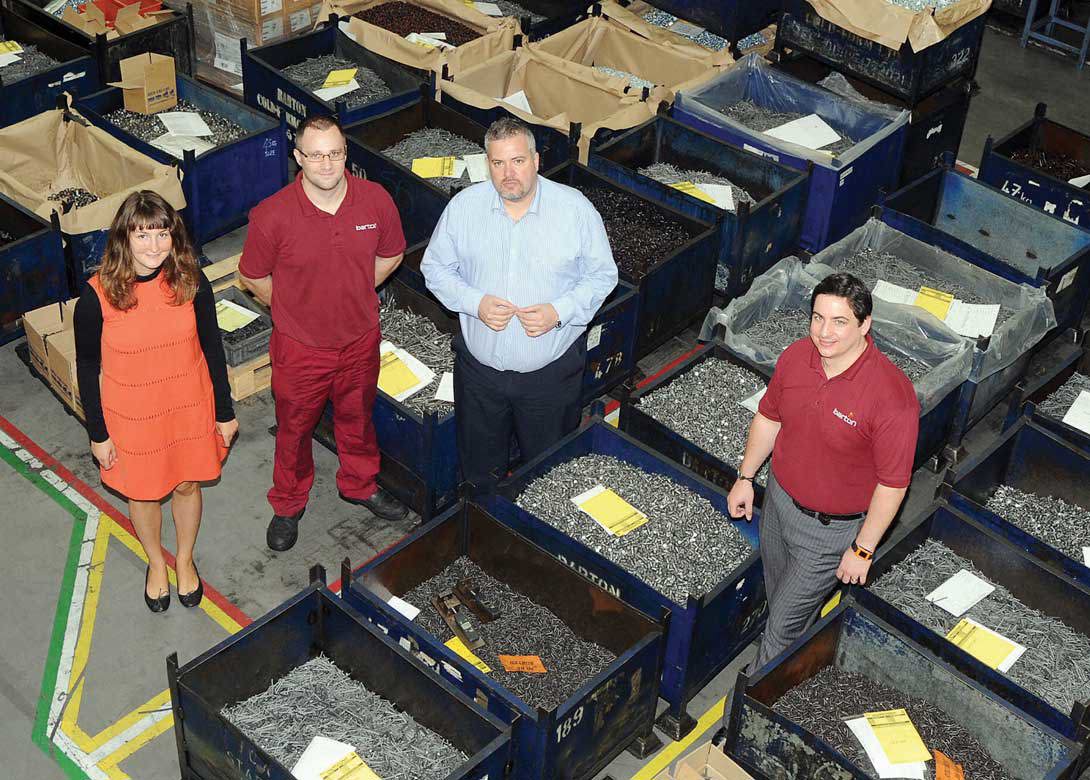 UK-based Barton Coldform (UK) Ltd has secured a contract with Ford Motor Company thanks in part to the implementation of an innovative new process developed with WMG, University of Warwick.
The contract, worth GB£300,000 to the company, was awarded following the development of prototype parts that were produced using the latest additive manufacturing (3D printing) techniques through an innovative programme based at WMG, University of Warwick.
The programme offers West Midlands SMEs the opportunity to access a range of cutting edge technologies and equipment, which facilitate the development of innovative new products and services. The programme operates from a dedicated facility called the International Institute for Product and Service Innovation – funded by the European Regional Development Fund (ERDF).
Using traditional methods, it would normally take Barton Coldform up to 14 weeks to produce tooling to create demonstrator parts and products, but now using 3D printing the process takes just days.
The new process has realised significant time savings, giving customers far quicker access to their prototype parts, resulting in the whole supply chain saving both time and money. Importantly, customers now have a better understanding of their component or product before and during the tooling design and development phase. The ability to see the physical part allows engineers to 'touch' their design and to communicate any changes whilst also being able to review those parts that might need re-engineering.
Andrew Nuttall, managing director of Barton Coldform (UK) Ltd, said: "Barton is proud of its position at the forefront of UK manufacturing innovation and is confident that this technology will revolutionise our pre-manufacturing processes. Whilst we are not yet able to make actual parts using 3D printing, being able to showcase the fit and form of our parts to customers so quickly means that lead times are much shorter. Our customers can now move their design and production forward to meet the increasingly short deadlines demanded."
Dr Mark Swift, head of SME programmes at WMG, commented: "We are delighted that Barton Coldform (UK) Ltd has been able to use this technology to its advantage. Many other manufacturers in the region are also seeing positive impact through the programme we have, which has been supporting West Midlands SMEs for over three years now."
(Photo left to right): Eleanor Precious, WMG marketing and business engagement manager, as well as Barton Coldform's, Mike Harvey, production manager, Andrew Nuttall, managing director, and Aaron Milbarrow, operations director.