Bossard's role in researching the universe
09 November 2023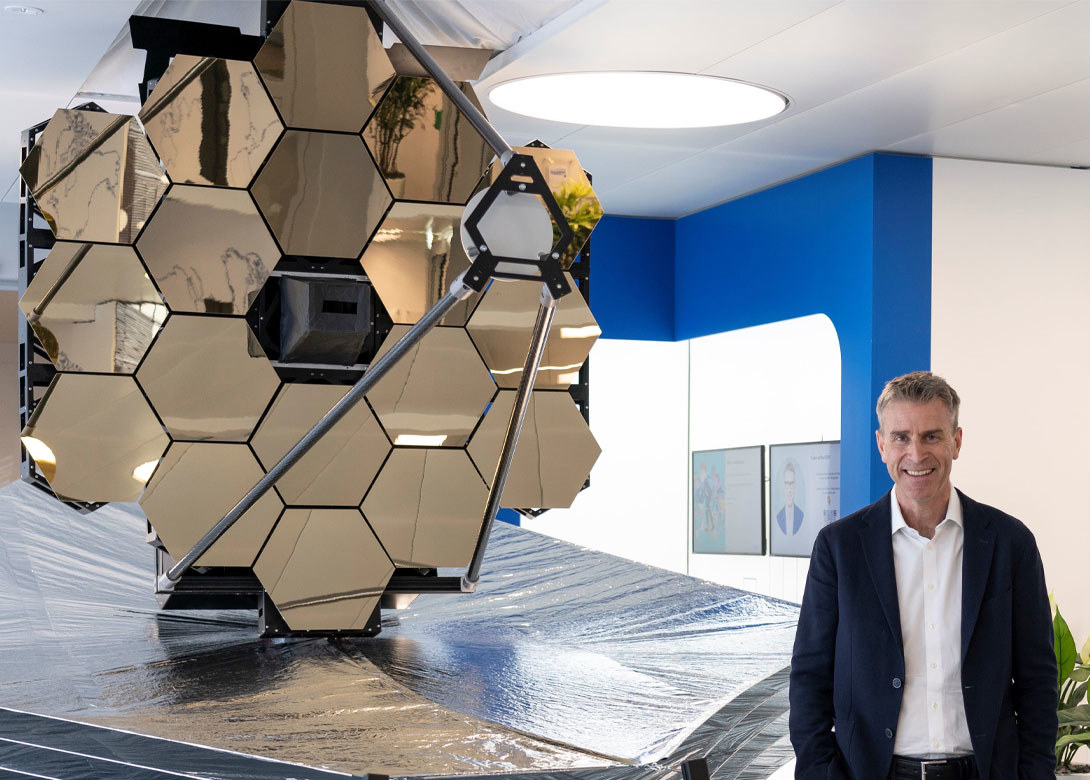 One year ago, what is currently the sharpest image of the remote universe was revealed, captured by the James Webb Space Telescope (JWST). Bossard, as one of the principal suppliers of various fasteners for the Ariane 5 rocket, which transported the James Webb space telescope into space, is delighted to have played a key role in understanding the cosmos.
Daniel Bossard, CEO of Bossard Group, explained: "We are proud to contribute to researching the universe with our fasteners for the Ariane launch rocket. Thanks to its unprecedented abilities, and potential for revolutionary discoveries, the James Webb Space Telescope will expand our horizon and inspire generations to reach for the stars." 
On the mission to success together with Beyond Gravity
Since 1980, Bossard and its subsidiary Interfast AG, have been supplying fasteners to Swiss technology company Beyond Gravity, which has been producing the payload fairings for all missions since the first Ariane flight in 1979 and also supplied the structures for Ariane 5. These fairings play a crucial role in protecting payloads such as satellites or spacecraft, as well as in optimising performance of the rockets during the initial launch phases. 
Bossard's engineers and specialists have maintained a close collaboration with Beyond Gravity and provide advice on individual fasteners and drawing parts. Bossard supplies screws, nuts, special washers, clamps, nipples, and specially designed rivets for the payload fairing's separation system and has supplied Beyond Gravity with more than 1 million fasteners over the course of the collaboration. At the end of 2023, the
Zurich-based company was tasked with producing the payload fairings for Ariane 6, the next generation of European launch rockets. In the future, Bossard will continue to play a key role in supplying fasteners to Beyond Gravity. 
"At Beyond Gravity, customer satisfaction is our top priority. We will continue to do our utmost every day to exceed our customers' expectations in terms of industrialisation of our products, as well as in the area of supply chain. In doing so, we rely on reliable partners who continue to stay one step ahead with us. Thanks to many years of successful cooperation, Bossard knows our requirements and we are pleased to continue our joint journey thanks to cost-effective standard components and smart special solutions," says Franz Straumann, senior manager manufacturing engineering at Beyond Gravity.