Atlas Copco Bolt Tightening Solutions supplies tools for autoclave
28 July 2016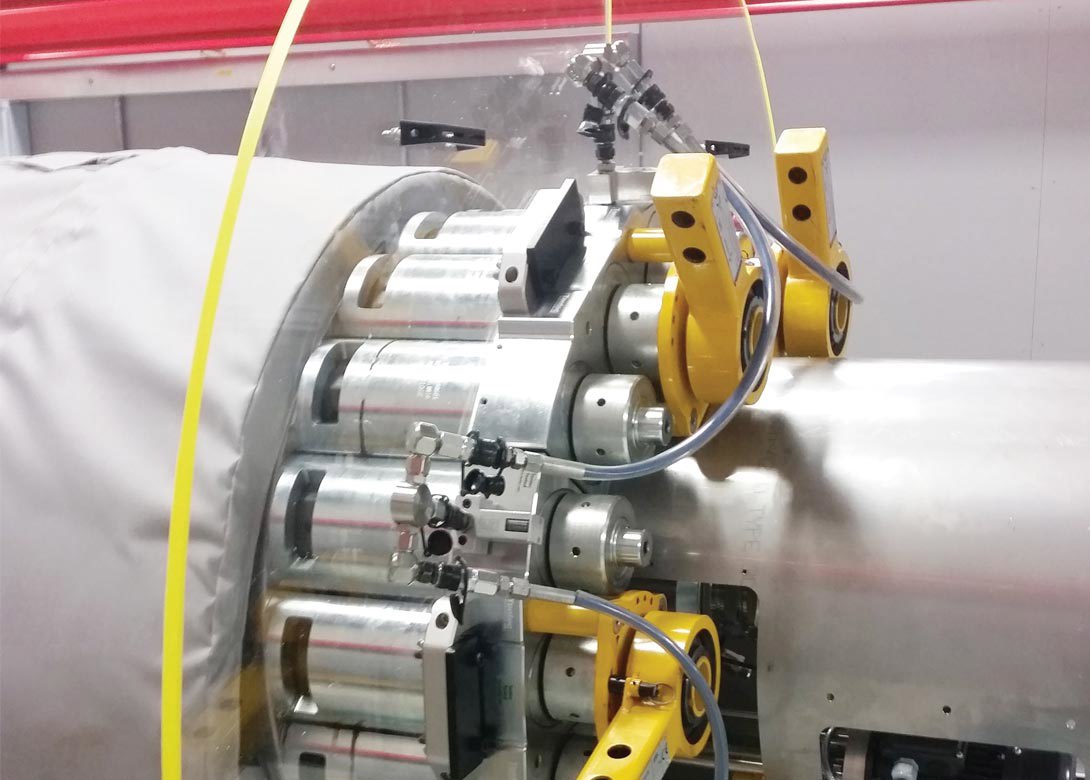 Engineers at Siemens Subsea can now access their new large size 'testing' autoclave quickly and safely with the use of a bespoke Multi-Stud Bolt Tensioning tool, thanks to the engineering expertise at Atlas Copco Bolt Tightening Solutions.
Autoclaves are used throughout a variety of industries for applications from sterilisation of medical equipment to vulcanising rubber and curing composites. At Siemens Subsea specially designed autoclaves, with an 18 bolt flange opening, are being used to test its high integrity electrical and fibre optic connector systems for subsea power and communications for use at depths down to 2,000m.
The sophisticated autoclaves are extensively used and in order to save both time and money, a solution was sought to ensure that the 18 bolt flange door could be closed and opened safely and quickly on each test cycle.
During the design stage, Siemens and KW Designed Solutions benefited from the Tentec range of bolt-tightening expertise at Atlas Copco to create a multi-stud tensioner that would enable all 18 M85 bolts to be tightened simultaneously. The company's in-house design and production teams have successfully designed and delivered a wide range of MST systems for a wide variety of applications including wind turbine gearbox tensioning and manway covers in the nuclear industry.
As well as providing a comprehensive range of standard bolt tightening products, the Tentec product expertise within Atlas Copco prides itself on being able to supply customers with products that are exactly suited to their requirements. "Some projects merely require a modification to existing standard equipment," explains Roy Sheldon, business manager energy at Atlas Copco. "Whereas others, such as this bespoke Multi-Stud Tensioner, are more complex and make full use of our in-house design engineers, their knowledge and expertise."