As the automotive revolution gathers pace, new opportunities arise
14 February 2020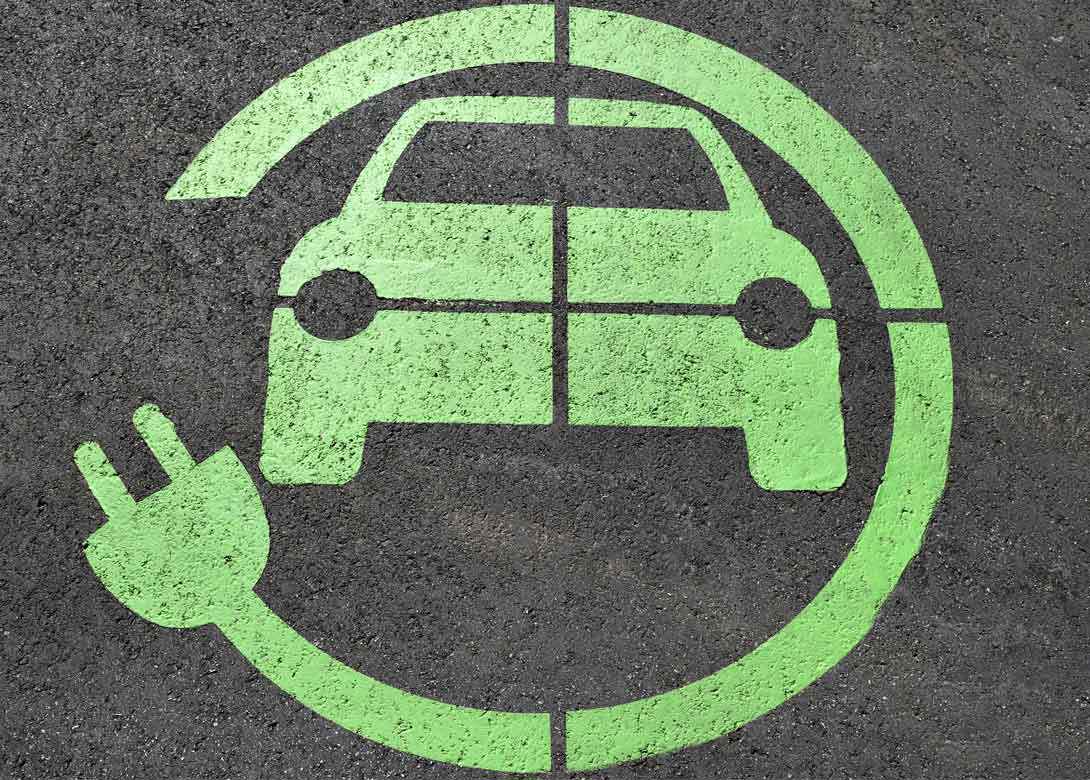 According to BloombergNEF's latest electric vehicle (EV) outlook report, 57% of all global passenger vehicle sales and 30% of the global passenger vehicle fleet sales will be electric by 2040.
Two million EVs were sold worldwide in 2018, and this number is expected to rise to 10 million by 2025, 28 million by 2030 and 56 million by 2040. The growth in this sector has been rapid, rising quickly into the millions, a far cry from 2010 when only a few thousand EVs were sold across the globe.
An obvious factor in this market growth is the significant development of the technology, both in terms of the vehicles themselves and of the infrastructure and accessories needed to support the market. However, infrastructure still remains a major challenge for the sector, as the chicken and egg dilemma of supply versus demand continues to amount to far fewer charging points than needed being installed.
The revolution gathers pace
Figures from the UK charging point platform zap-map states there are currently (as of October 2019) 27,228 charging connectors in 15,734 devices, at 9,880 locations across the UK. The total number of connectors has increased from just over 13,000 in November 2017 to almost 23,000 in May 2019, a 57% increase in just 18 months.
In 2017, Volvo Cars announced that it would stop making cars that exclusively used internal combustion engines (ICEs) by 2019, with every new model featuring some form of electrification. More recently, the brand has taken it one step further as it edges closer to its ambition of becoming carbon neutral by 2040 by scaling back its lifecycle footprint by 40% between 2018 and 2025. The carmaker is aiming for 50% of its global sales to be fully electric vehicles by 2025.
This growing consumer demand for EVs, coupled with the rapid development of EV and electric vehicle battery (EVB) technology has enabled TR Fastenings to combine its extensive fastener product range and breadth of knowledge into the ideal package to support and contribute to these groundbreaking initiatives.
TR and the role it plays in the industry
Fastening technology is crucial for EV and EVB manufacture, and TR's range includes a number of parts that are particularly relevant for EVB assembly, such as fasteners with electrically isolating coatings, lightweight non-magnetic fasteners, battery retention bolts, cable management hardware and compression limiters.
In addition, TR's branded range comprises every component listed in a typical Bill of Materials (BOM) for EV charging units, including sheet metal fasteners, thread forming screws for plastics/metals, plastic hardware, enclosure hardware, security fasteners, standard fastenings, cable management parts, as well as specials and bespoke designed fasteners.
"Our role in this ever evolving market is to support and consult with our customers on the best solutions, which meet the demands of the changes and developments facing their industries. As a trusted, Full Service Provider (FSP), our engineering, design and manufacturing expertise, as well as our global reach and long-standing industry experience, make us the ideal partner for any firm involved in the burgeoning EV industry – from battery manufacturers to charging point manufacturers to automotive tier 1s and OEMs," comments TR.
Driving OEMs into the future
Automotive OEMs face some serious challenges. TR supplies over 10,000 different fasteners annually to tier 1 companies in the automotive sector. These cost-effective parts are predominantly manufactured, according to its 'zero defect' philosophy, at its flagship manufacturing plants in Malaysia and two factories in Taiwan – the gateway to Asia/Pacific OEM relations.
However, whichever part of the world you find yourself, TR notices one consistent trend – the expectations of the customer have changed. Due to the waning of product differentiation and a general increase in vehicle quality throughout the sector, customers are becoming less loyal to a specific brand and expect more high-end features to be standard.
However, many automotive customers have specific needs in terms of product and in order to help customers maximise a component's full potential, TR's team of application engineers work closely with its tier 1 customers' design engineers. TR has built a reputation as the 'go to' company for support and its technical team is happy to arrange on-site visits for problem solving or a like for like cost saving alternative product development or the design of a totally new component.
"Our global presence and market expertise enables us to support tier 1 companies on an international basis, leveraging volumes and simplifying supply chains."