Wera presents augmented reality
03 July 2020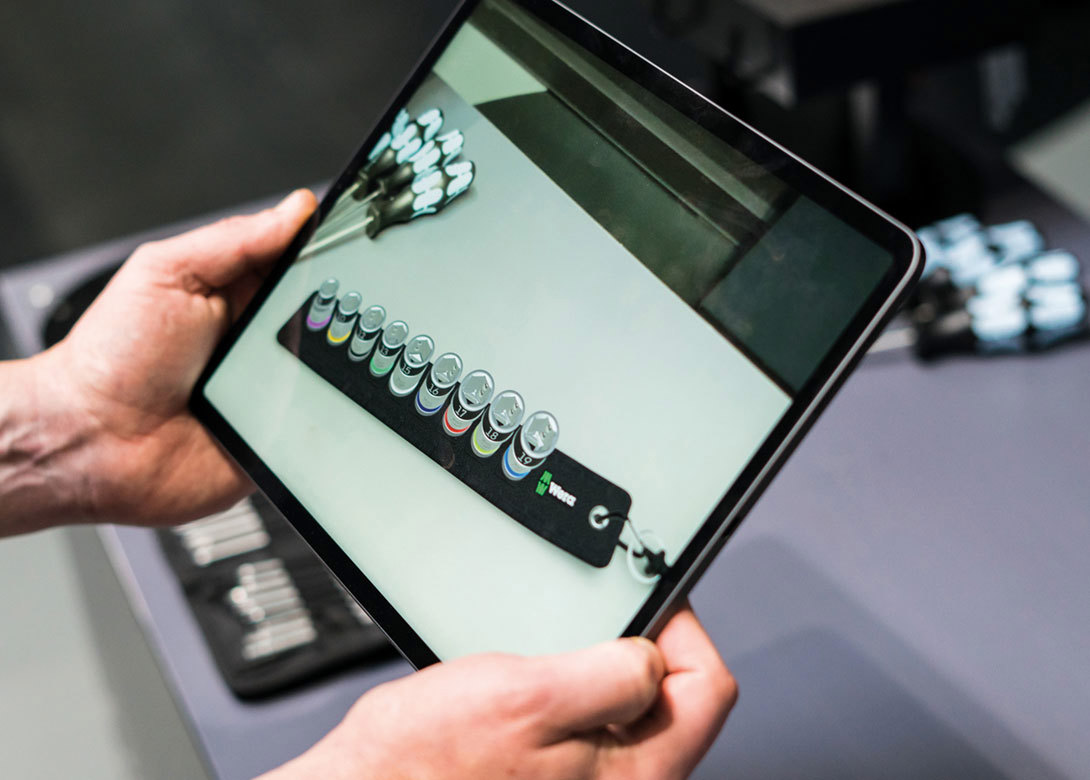 The most popular screwdriving tools from Wera Werkzeuge GmbH can now be called up in augmented reality (AR) on a tablet or smartphone and viewed in detail, as if a user was looking at the tool in their real environment.
With the help of AR, the user will be able to see the tool on a tablet or smartphone – without the need for an App. The AR tool can then be placed on a workbench, workshop trolley, or in a bag to get an impression of the true size or appearance of the tool in its own environment.
Commercial partners can also benefit in sales conversations using the AR to aid sales calls. Sales people do not always have a product sample on hand when questioned by their customers, and this new AR solves that problem. In addition, returns can be avoided as customers can see exactly what they are ordering.