Think HUCK®… think Rivco…
12 April 2019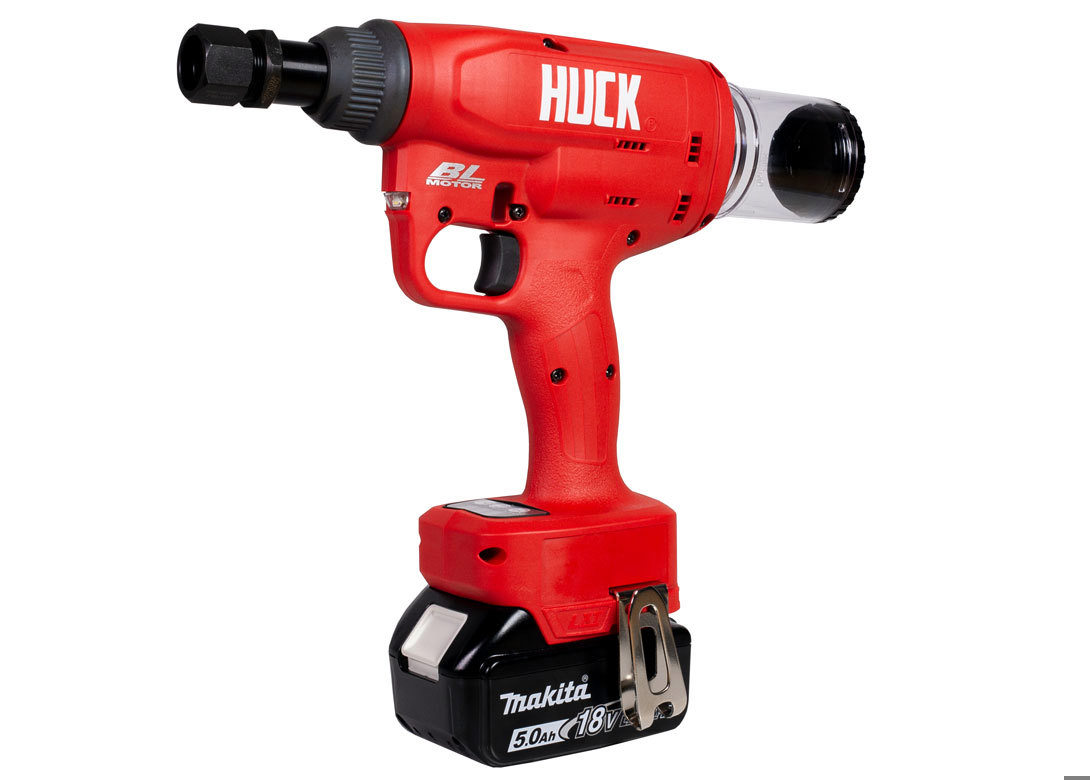 UK-based Rivco has been an established supplier of Huck® for over 20 years, and is known as a friendly, full service provider of the complete Huck® fasteners and tool solutions range. This includes the new Huck® Range ForceTM battery installation tool, which offers the users of Huck fasteners a more flexible installation method.
Huck says its new Huck® Range Force™ battery tool, developed in partnership with global tooling experts Makita, is the only tool on the market specifically designed and tested to install the complete range of Huck blind fasteners and lockbolts up to 6.4mm (¼ inches).
Supported fasteners include the Auto-Bulb™, Magna-Bulb®, Magna‑Lok®, HuckLok™, Magna-Tite™, BOM® (4.8mm 3⁄₁₆ inches only), BobTail®, C6L® / C120L®, Hucktainer® and the Magna-Grip®.
Its unique electronically adjustable force control enables the installation of blind rivets as well as both pin-break and pintail-less lockbolts such as BobTail, making it the most versatile battery installation tool available.
The tool complements the existing range of pneumatic, hydraulic and pneudraulic tooling, providing a lightweight, cordless solution perfectly suited to hard to reach, or offsite applications. Even in typical production environments the tool can be used anywhere without the need for proximity to a power rig or air supply, adding flexibility to production as well as reducing system complexity.
"Customers hindered in the past by cables and wiring and proximity to an air supply or heavy power rig now have the flexibility to install Huck blind fasteners and lockbolts in previously inaccessible applications. We've seen increased demand from our customers for versatile tooling solutions and our battery tool is helping them solve problems," explains Joël Melquiot, product manager at Arconic Fastening Systems.
The tool comes in an easy to transport kit with a protective carry case, two batteries and a charger.