Save frozen fasteners
03 July 2018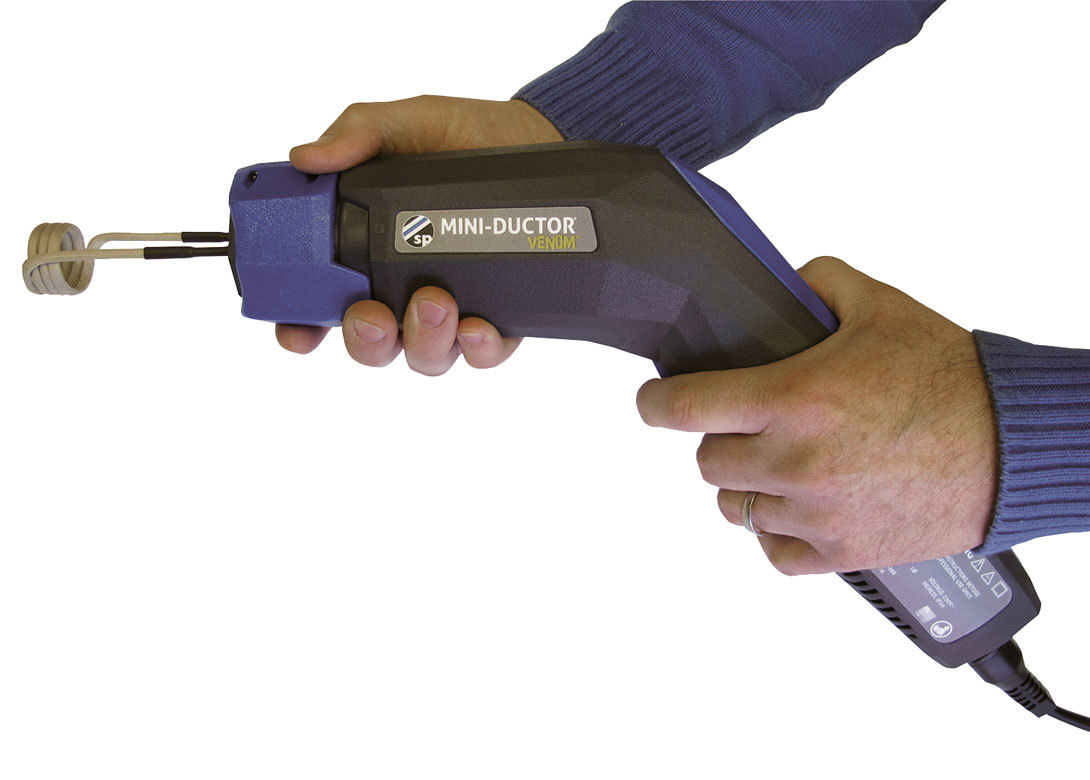 The Venom™ handheld induction heater, available now from Sykes Pickavant, has a unique design to utilise Invisible Heat® in a variety of applications to free stuck fasteners.
Using high frequency magnetic fields to release corroded and frozen hardware, as well as other locked components up to 90% faster than naked flame heating and with increased safety, this process comes without the collateral damage of torch heating – meaning that fixings can be reused if required, allowing parts that would normally be discarded to be salvaged; saving on expensive consumables.
The Invisible Heat system works on ferrous metals (containing iron) and some non-ferrous metals and can turn a ¾ inch nut red hot in less than 15 seconds. Without the danger of an open flame, metallic objects near plastic and rubber components can be easily worked on without the need for them to be removed, saving time and reducing labour by as much as 75%. Adhesives attached to a metallic surface will release within seconds, freeing tough bonds almost instantly.
The heat generated is precise and manageable and can be used on applications including bearings, shafts, pulley bolts and much more. The flexibility of the coil allows heat to access hard to reach places more easily than if using a flame, and affords the user less bending and reaching than traditional heating methods.
The Venom comes with a starter kit including one coil, one string and a bearing buddy, which enables the user to get started on a variety of tasks. Further coil kits can be purchased in an assortment of popular diameters to suit a wide range of fastener sizes.
An eight pack coil kit (96015000) includes 15mm, 19mm, 22mm, 26mm, 32mm, 38mm and 45mm coils, whilst a three pack (96013000) includes 19mm, 21mm and 26mm coils. Peace of mind is also assured with any purchase of a Venom Induction Heater as a two year warranty is included as standard.