Safer fixing from NORMA
15 February 2016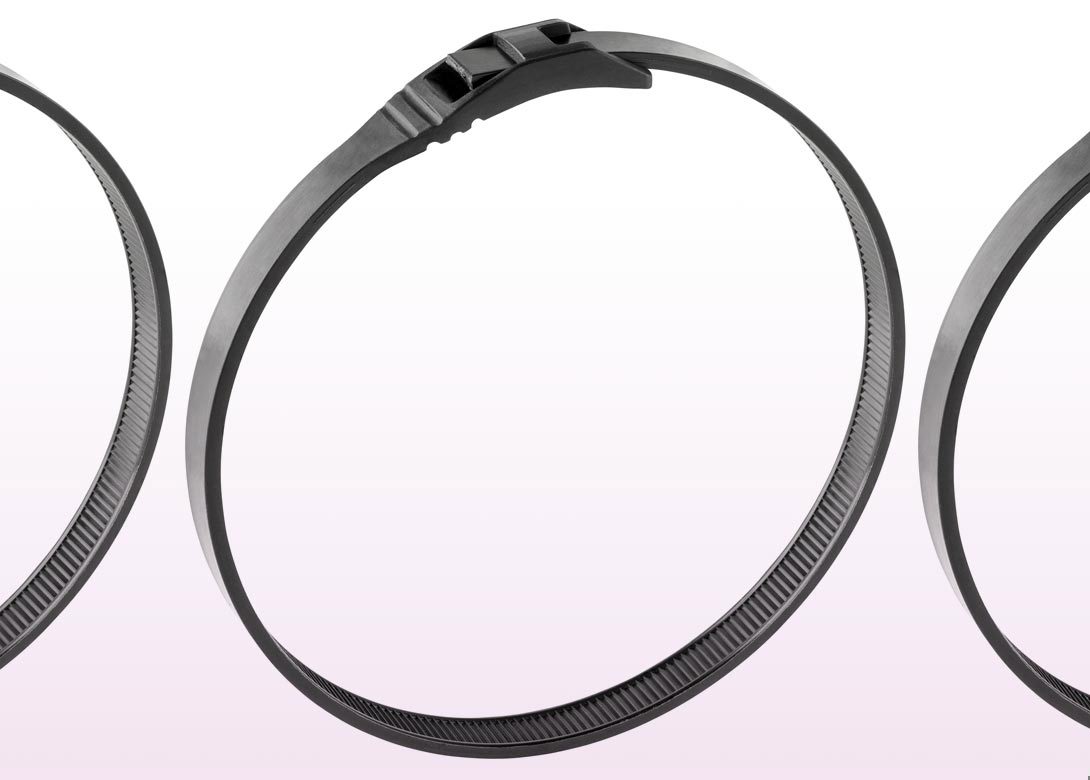 NORMA Group has added the ABA® low profile cable tie for limited space applications and safer fixing to its portfolio of fixing products available in the EMEA region.
Made of nylon Grade 6.6 the ABA® low profile cable tie spans working temperatures from -40°C to +85°C and permits its use in a wide range of environments. The fixing solution is available in seven diameters from 4.5mm x 177mm to 7.6mm x 760mm and comes in white for indoor applications and in UV resistant black suitable for outdoor applications.
The innovative design of the cable tie features a head at almost the same height as the band, which makes it suitable for limited space applications. Due to its tensile strength it can also be used in medium or heavy-duty applications – for instance in industrial or automotive use to consumer products.
The low and rounded head design of the cable tie flexes around tubing or bundled wiring. It can be easily and safely installed – the technician can tighten it by hand or an industrial application tool and can cut it with any pair of diagonal pliers. The design of the cable channel at the head is an additional safety feature that prevents sharp cut-off edges that might injure the installer, technician or user.
Werner Deggim, CEO of NORMA Group, comments: "This innovative addition to our product portfolio makes harnessing wires and fixing components easier and safer for the installer. It also addresses the need for space saving fixing solutions."