RUKO develops next generation of step drills
07 November 2018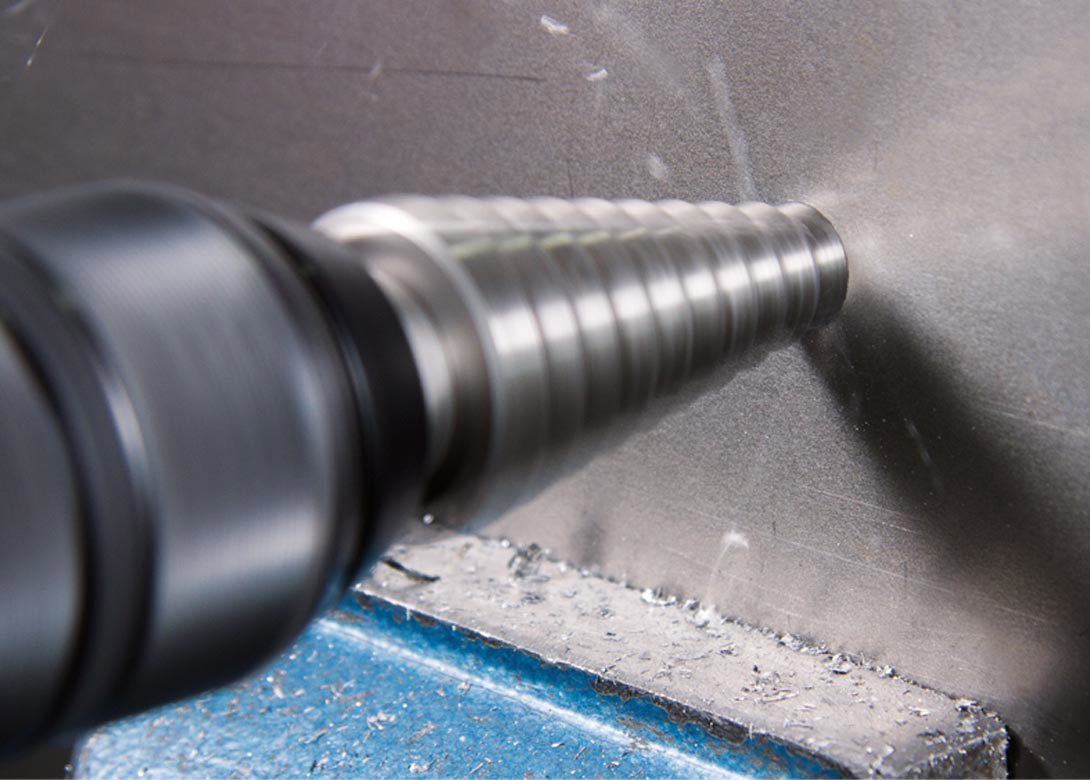 RUKO GmbH Präzisionswerkzeuge says it has developed the next generation of step drills – with innovative cutting edge geometry – enabling users to drill significantly smoother and faster.
The newly developed geometry of the new RUKO step drills ensures particularly soft transitions between the individual steps. These soft transitions are achieved by a specially developed relief grinding in each step diameter. This prevents the drill from breaking out or jamming in the workpiece. Users can easily control the drilling process even with sensitive materials such as thin sheet metal or plexiglas. The cutting edge geometry also helps with tough materials such as stainless steel. Users can also make powerful progress, as the radial forces during the drilling process are up to 80% lower than with the previous model.
The new point cut makes it easy for users to centre and drill on the workpiece. The optimised helix angle also significantly reduces the feed forces – making drilling much faster. In addition, the specially developed chip space geometry ensures ideal chip and heat removal. This reduces the formation of built-up edges and cold welds on the cutting edges, which results in less heat and means the service life of the step drill can be increased fourfold.
"Our next generation of step drills represents a quantum leap for users. The drills are smoother, faster and at the same time offer the best performance in almost all materials. It is a great achievement by our developers and I am proud that the new RUKO step drill is now available," explains Ali Dalgic, managing director at RUKO. "The step drill achieves best results not only in sheet metal, steel and stainless steel, but also in plexiglas and wood. It is ideally suited for guided drilling units and hand drills."