Resistant and watertight fastening
02 May 2016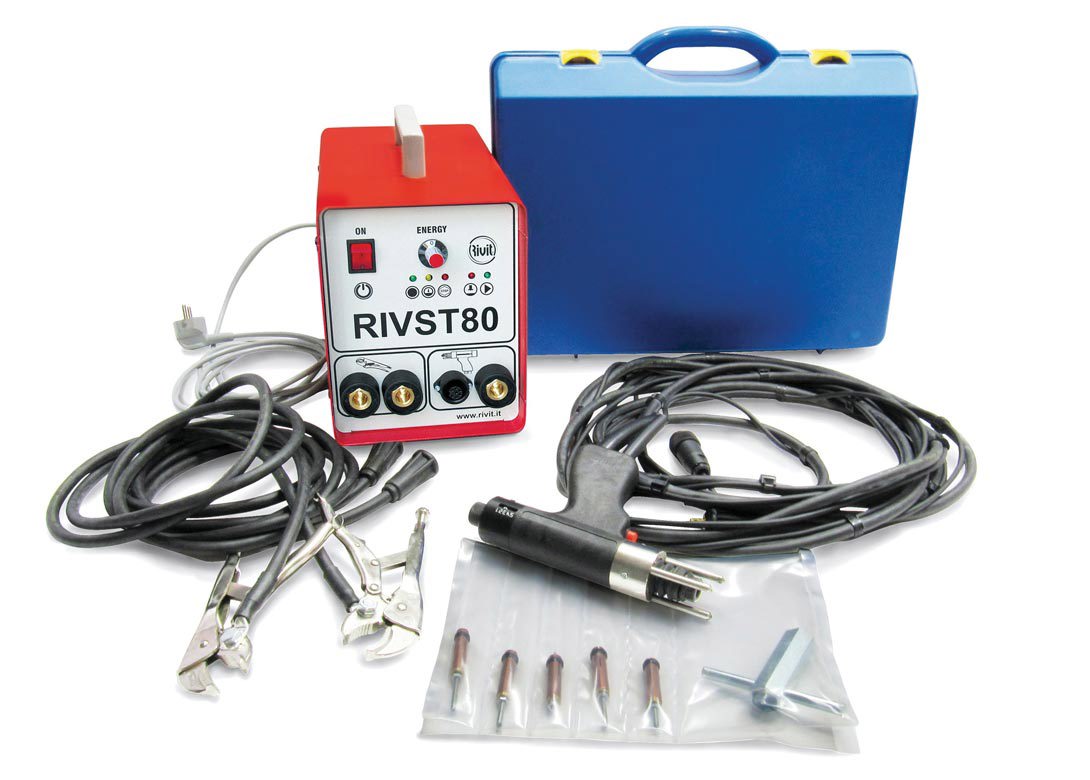 Since 1973 Rivit Srl has been developing a wide range of products for the industry, as well as related tools for their installation, including its range of welding studs and the RIVST80.
Capacitor discharge welding studs from Rivit are used to create joints between the bearing piece and the part to be fastened such as steel, stainless steel, aluminium, or brass surfaces. Thanks to Rivit welding studs, the outer surface on which the application has been performed remains smooth to safeguard aesthetics. The range of welding studs is also made of resistant and watertight fastenings and can be welded onto plates of the same material.
Customers can choose from threaded studs, internal thread tapped studs, 1 or 2 contact fastons and insulation nails. The products are available in steel, AISI304 stainless steel, aluminium, and brass. Also, the application is very easy as it does not require accessibility from both sides of the sheet as the products can be blind placed.
For the installation of the welding studs, Rivit strongly recommends the use of the RIVST80, a capacitor discharge stud welding tool for studs up to M8. Being completely electronic it is not subject to any kind of wear and it automatically stabilises the variations of the line voltage.
The gun, which comes with the tool, works according to the contact welding system and the centering of the studs can be done following an outline by means of a centering template. The welder weighs 13kg and the gun weighs 0.7kg.