New lines of Jubilee® clips now available from SD Products
02 April 2020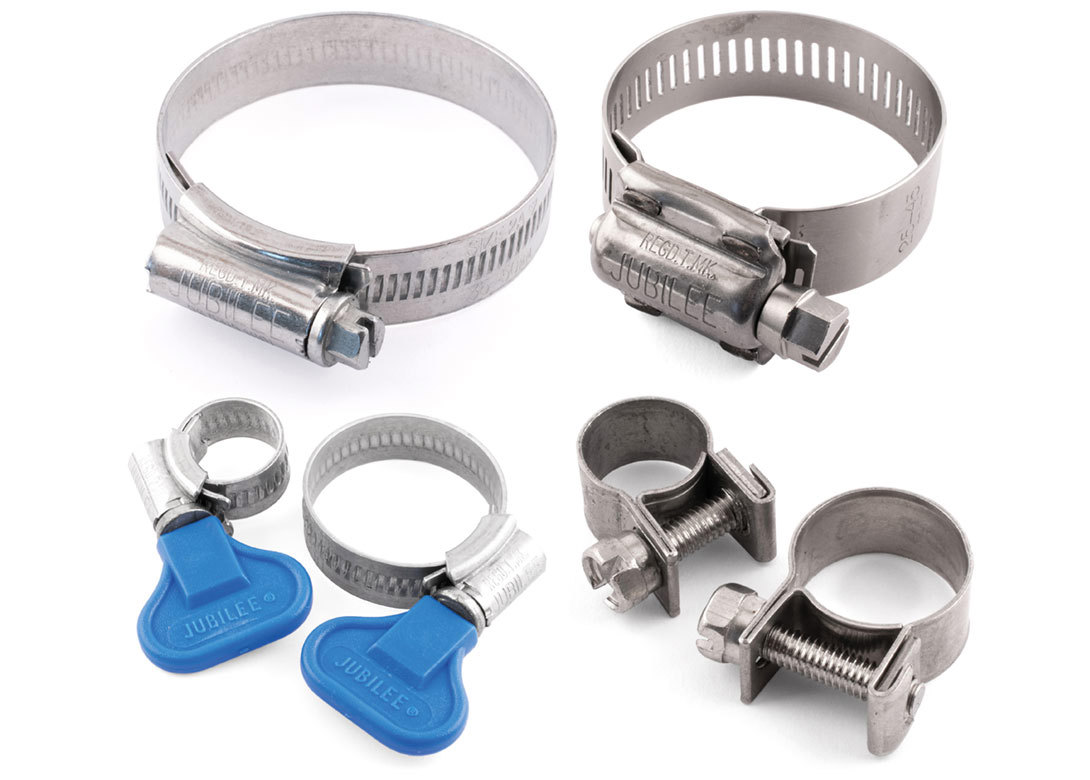 Seven new stocked lines of Jubilee® clips are now available from UK-based SD Products Ltd. These sturdy worm drive hose clips are ideal for a variety of applications.
Jubilee® clips have a band that is continuously threaded, enabling extra flexibility when adjusting the clip to the correct size. The smooth inside profile of the band and rolled edges give protection for all types of hoses including soft hoses made from rubber or silicone.
Mild and stainless steel Jubilee® clips
The original range of Jubilee clips are the most popular clips in the range. They are ideally suited for most day-to-day requirements for joining hoses in areas such as the automotive industry and automotive aftermarket, agricultural applications – such as irrigation and farm machinery, pneumatic and hydraulic applications in the industrial sector, as well as hardware/DIY applications and in construction.
Mild and stainless steel Jubilee® Juniors
These mini clips, also known as nut and bolt clips, are ideal for small bore hoses with relatively low pressures, where little clamping force is required. They can be used in low pressure applications such as fuel lines.
Jubilee® Wingspade clips
Based on Jubilee light range clips and suitable for hand fitting; Jubilee® Wingspade clips are supplied with a thumb screw, allowing easy torqueing using just a thumb and forefinger. These clips are suited to fittings that may need to be removed from time to time such as dust extraction units, or domestic hoses.
Stainless steel high torque Jubilee® clips
Jubilee® high torque clips are made of stainless steel, with a two part housing and cut through band, keeping the band straight at the point of engagement and fully engaging all of the screw thread; giving a superior tightening torque. Although not suitable for use on soft hoses, where the high forces and perforated band may cut into the hose, they are ideal where a high clamping force is required. With a flexible band material they can achieve a high-level of friction even against a smooth surface such as a metal pole.