New improvements for RIV949
09 March 2021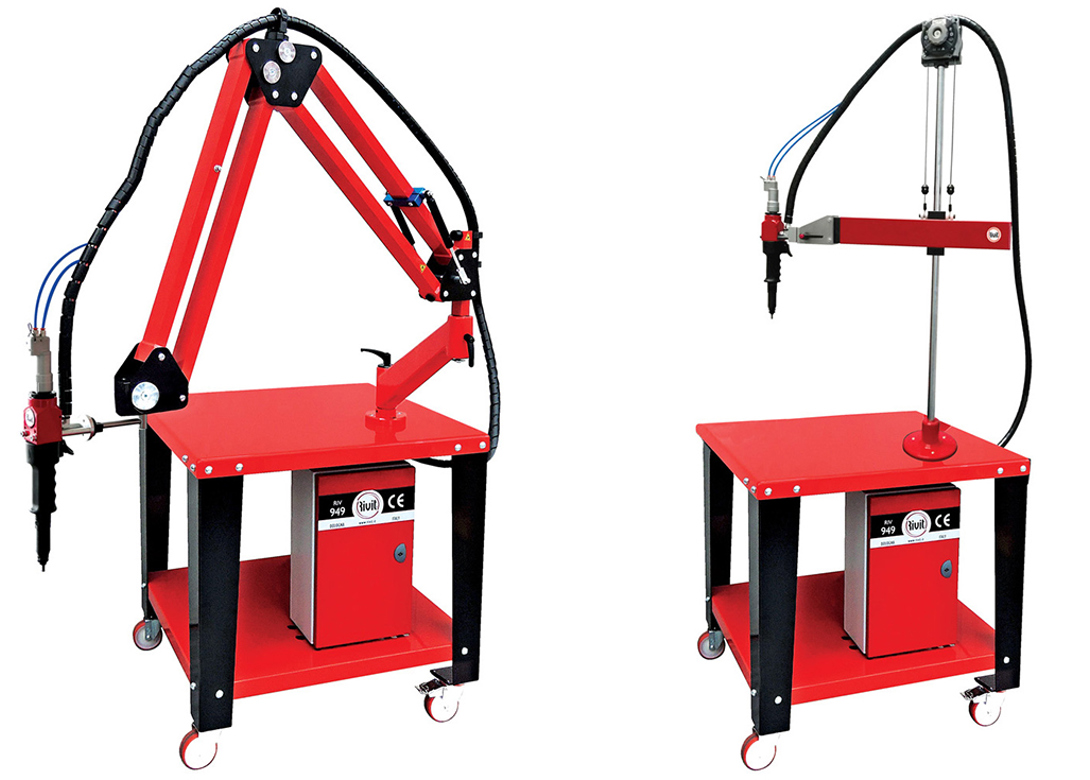 The RIV949, a hydropneumatic riveter for rivet nuts from Rivit Srl, has been designed for sectors where work automation has become necessary, as well as fixed workstations with vertical applications.
To increase the fastening possibilities and the mobility of the tool, Rivit has developed solutions that provide the riveter with the necessary support to ensure easy and precise balancing and tool handling. The triple articulated joint arm was already available in the Rivit range, but the new upgrade added supports enabling its use with riveting tools RIV503, RIV504 and RIV506 – both horizontally and vertically.
The chrome hardened steel cartesian arm with balancer for RIV949, has been projected with a new modern concept. Thanks to the movement on recirculating ball bearings, the tool enables a fast and precise alignment on the holes and high smoothness. Its main advantages include a multidirectional head that allows riveting in any position; great flexibility in extension and rotation; as well as a fluidity of movement and reduction of operator fatigue.
The arm has a minimum – maximum radius of 500mm – 850mm, a load range of 2kg – 7kg, as well as a working height range of 200mm – 1,000mm. To ensure maximum mobility, Rivit also proposes a housing workbench with wheels and lower shelf.