New Hilti diamond coring tool brings speed and safety
19 December 2017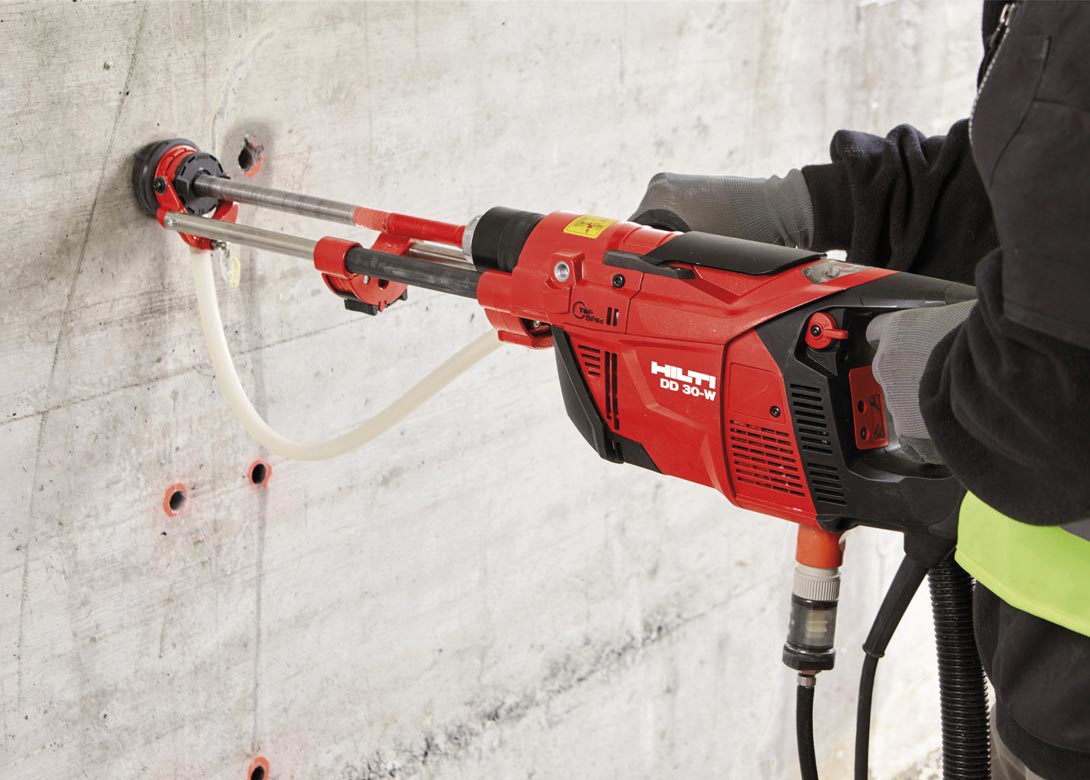 Hilti has launched the powerful DD 30-W diamond coring tool to provide a much faster, quieter and virtually vibration-free alternative to hammer drilling.
Due to its quiet performance and speed, Hilti anticipates that the new tool will be used when there's a need to tackle serial anchor holes in heavily reinforced concrete, especially in noise sensitive environments. The DD 30-W is up to five times faster than conventional hammer drilling and, because it's impact free, it creates much less vibration, which also makes it ideal for drilling in brittle materials like marble, tile and natural stone. 
Weighting 7.6kg, the DD 30-W features Hilti TopSpin technology creating an eccentric rotation of the core bit into a backward and forward motion to deliver 8,700 revolutions per minute with its powerful 1,450W motor. This technology minimises the contact force and results in the fastest possible drilling speed through rebar.
Capable of drilling to depths of up to 60cm, the tool's quick-lock keyless chuck system makes changing core bits, ranging from 8mm – 35mm diameter, both quick and easy. It can be used both handheld and on a fixed drill stand.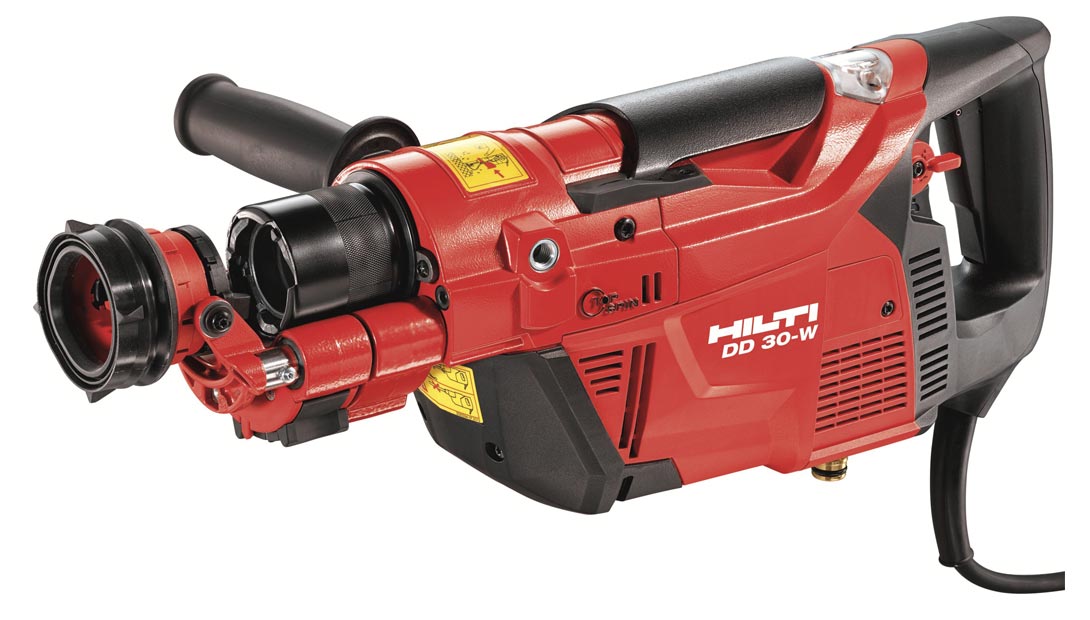 The DD 30-W has an A-weighted emission sound pressure level of 87dB (A), which makes it ideal for use in locations sensitive to noise such as city centres, hospitals and inhabited buildings. When used in conjunction with the new Hilti DD-WMS 100 Water Management System, the equipment has the potential to ensure an almost 100% clean jobsite with full day's uninterrupted water supply.
Maximiliano Moreira, Hilti product manager for diamond systems in northern Europe, commented: "We wanted to create an alternative to hammer drilling for cases in which construction professionals have to drill a considerable number of holes or for when they are struggling with heavily reinforced concrete. We also wanted to develop a tool that leaves minimal mess and has very low noise and vibration levels for use in sensitive environments like hospitals or inhabited buildings. The result is Hilti DD 30-W."