New HAZET solid reversible ratchets
18 September 2015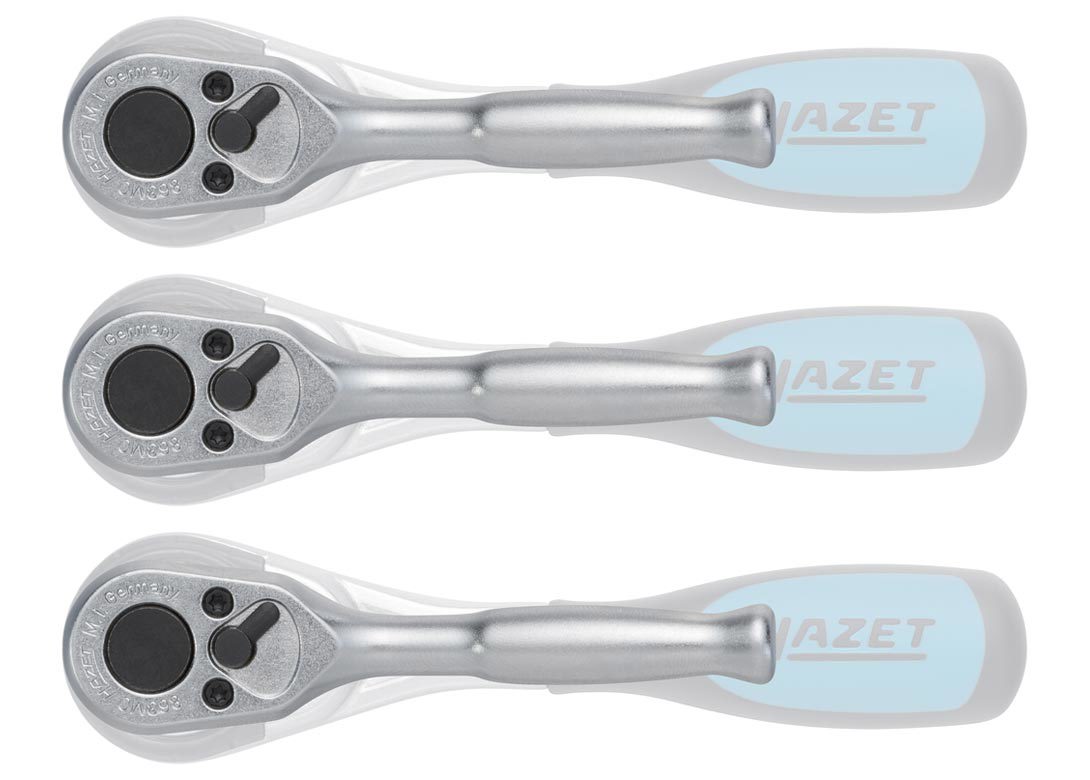 HAZET-WERK – Hermann Zerver GmbH & Co KG, says its two new solid reversible ratchets, 863MC and 863Mbit, along with assorted sets, are ideal for working in tight spaces due to their slim design.
At only 89mm long, HAZET says the solid reversible ratchet 863MC and the ratchet 863Mbit with six-point profile, have been designed for pefect handling with a 15 degree arched handle at the rachet head – which also helps reduce the risk of finger jams. The ergonomic finger support at the end of the handle facilitates a secure grip and enables precise operation.
863MC is for ¼ inch square sockets and the 863Mbit is designed to accept ¼ inch bits. Each ratchet wheel is equipped with 20 teeth and the surfaces of the robust ratchets are chrome plated. Both fulfil DIN 3122 and ISO 3315 standards.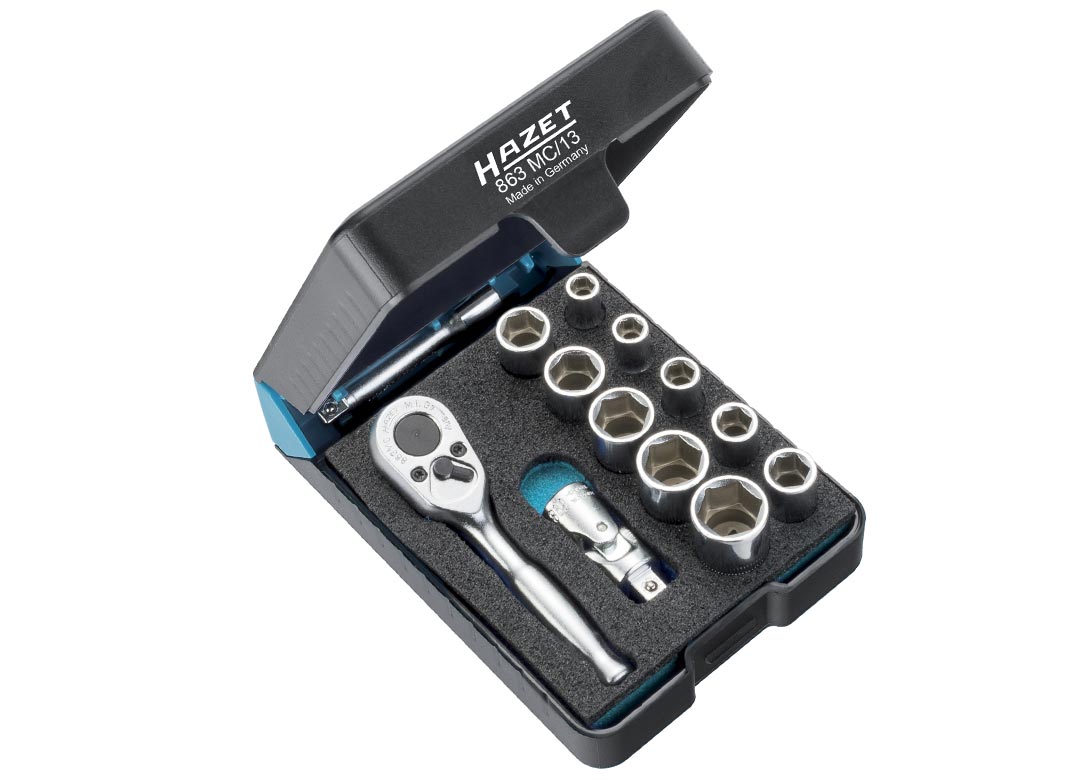 New to the product range are two assorted ¼ inch solid reversible ratchet sets. The 13-part set 863 MC/13 contains the solid reversible ratchet along with ten sockets with wrench sizes of 5mm – 13mm, as well as a universal joint plus extension. All handily stored in the HAZET BitE-Box.
"All parts are produced following high 'Made in Germany' quality standards. Users can obtain further information from our online catalogue, our current brochure or from an authorised specialist dealer."