New fischer FGW 90F fastening tool
01 July 2022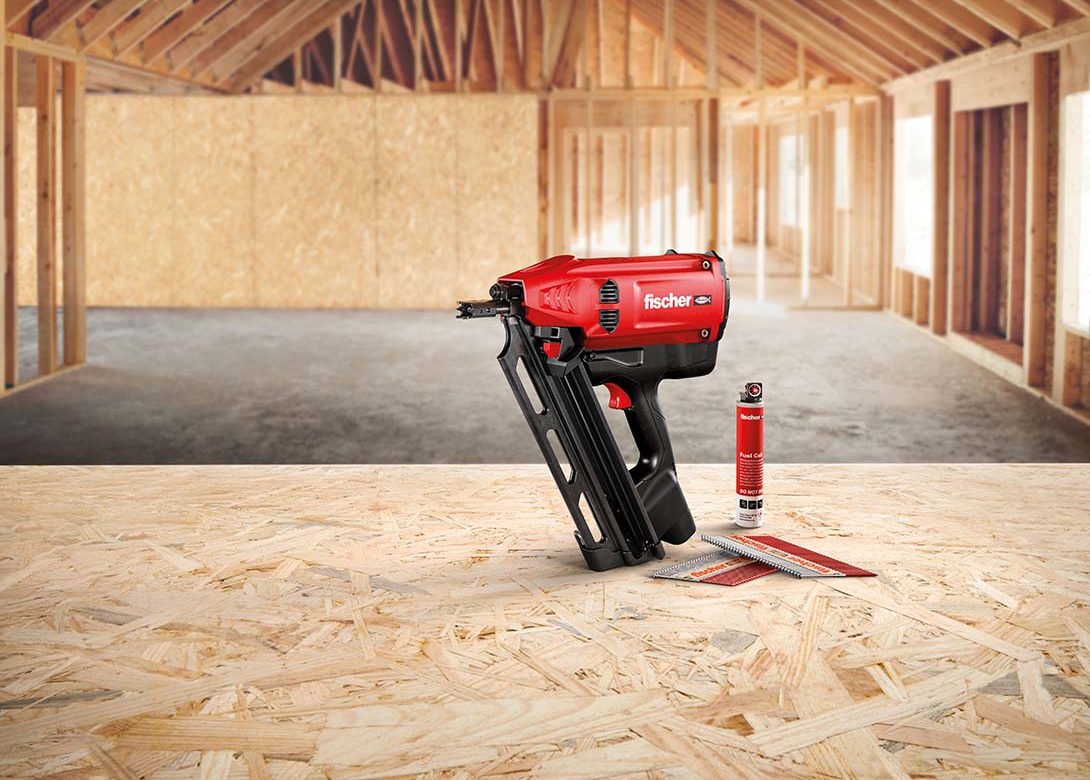 fischer highlights its new FGW 90F fastening tool allows nails to be processed quickly, safely and easily in wood and can set up to three fastenings per second, more than 1,100 fastenings per fuel cell, as well as 8,000 fastenings per battery charge.
With a weight of 3.8kg and compact dimensions (390mm length x 108mm width x 381mm height), the FGW 90F is comfortable to grip and features a pressure loaded magazine that can be quickly and easily loaded with up to 60 nails. A safety clip also prevents nails from falling out, making it safe to reinsert them. Thanks to the high grip nose and a setting energy of 90 joules, nails can be set at precisely the right location and in every direction, which also makes overhead installation easy.
The new tool is also suitable for a variety of ring and smooth shank nails in lengths of 50mm to 90mm. Both D-shaped and round head nails can also be processed. This flexibility enables applications in solid wood, glued wood, plywood, chipboard, fibreboard and veneer materials. A small wheel that sets the embedment depth offers tradespeople a choice to place nails either flush or fully embedded. A protective cover can also be attached during placement to prevent any pressure marks during applications in visible areas. The fastening tool works in a temperature range of -7°C to +50°C.
The fuel cells and lithium-ion battery make the fastening tool economical to work with. Plus, the LED status display gives users a continuous overview of the tool's remaining battery power and status, which allows standstills on the construction site to be prevented. If the battery runs out, a ten minute charge is sufficient to place at least another 300 nails.