New cable and pipe clips
13 August 2015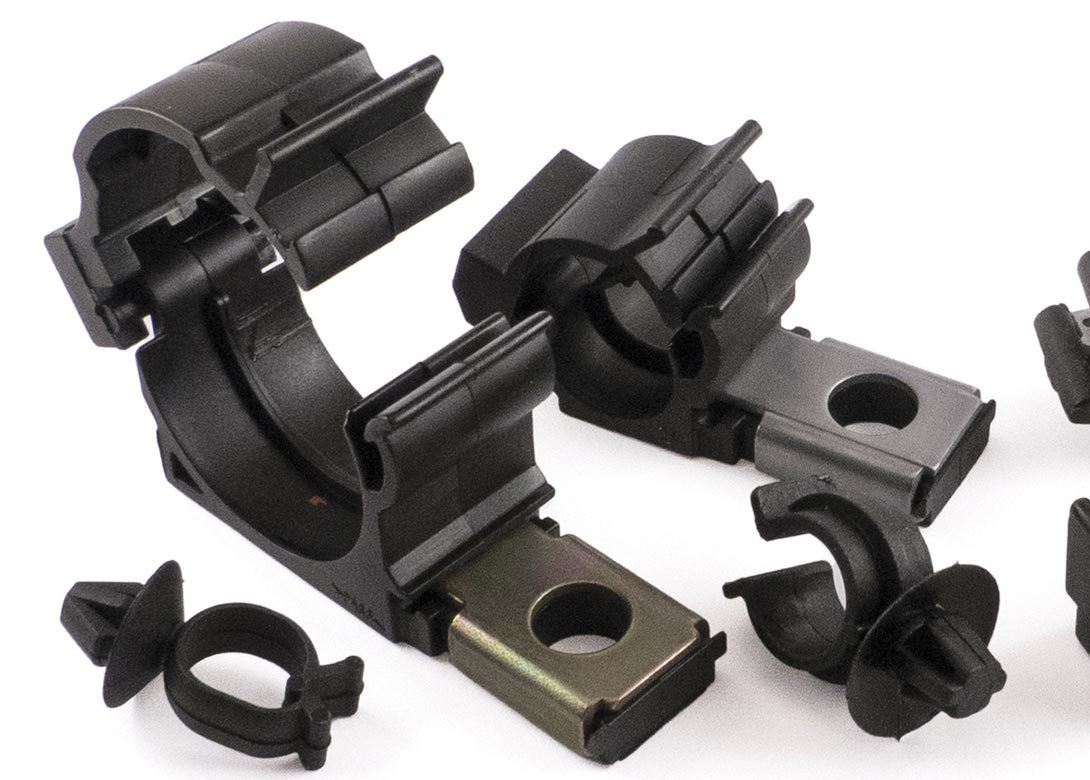 SD Products Ltd has extended its existing range of cable, hose and pipe management solutions by adding a variety of new metal and plastic clips.
Its new line of screw mountable pipe clips come with integral grounding features, including a vibration resistant latched design, making them ideal for heavy-duty applications.
The new side entry push fit clips are quick and easy to assemble and suitable for various bundle sizes. Fixed into chassis with a single push the clip retains itself securely in the panel. Push fit hinged cable clips are also ideal for securing convoluted conduit. All plastic cable and pipe holders come in a number of different shapes, sizes and colours.
The company says all its plastic fasteners are manufactured from top quality engineering polymers such as nylon, polycarbonate, and acetal, to ensure outstanding durability and impact resistance even for highly specialised applications.
Rigorous quality control is one of the main reasons why SD Products still maintains a great reputation among the customers after 35 years in the business. "We strive to provide the most comprehensive product selection for our customers and are constantly updating our catalogue in order to keep up with demand. Along with the launch of these new products we are preparing to launch more product ranges in the near future."