More than small, light and smart
02 May 2018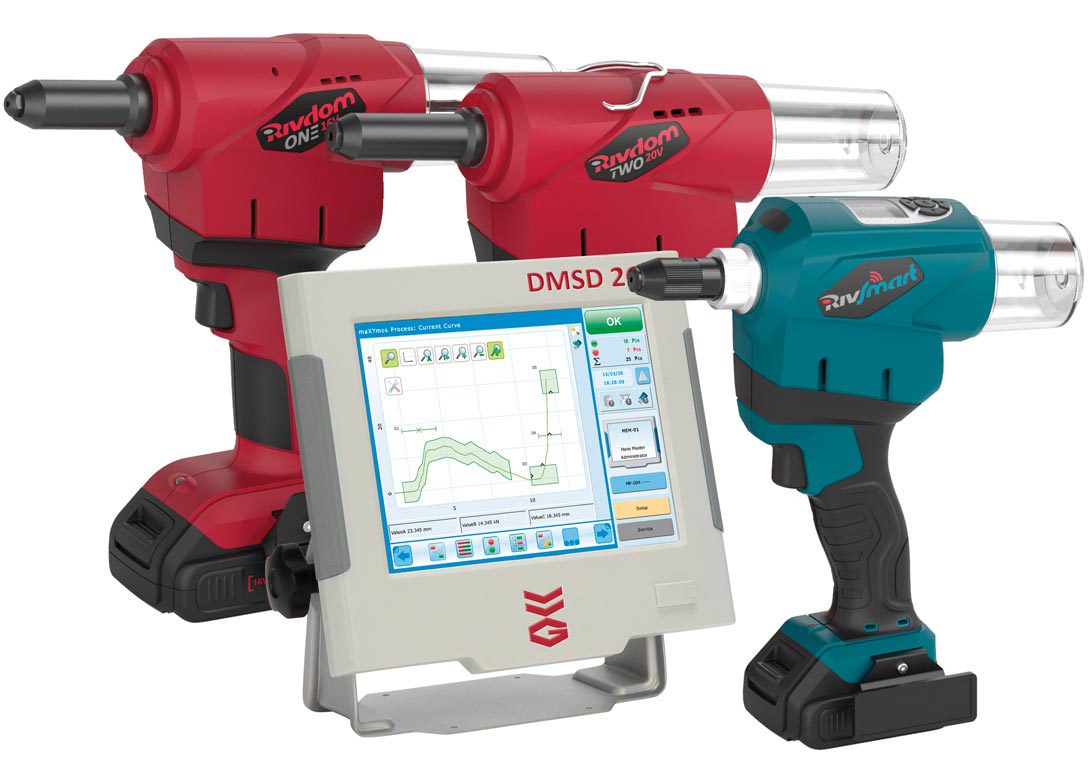 VVG is a system provider of high-quality rivet processing tools, developing and producing modern series tools and realising individual special solutions – such as the RivSmart next level battery riveter combined with the next generation of DMSD process monitoring system.
DMSD has stood for professional process monitoring in fastening technology for more than 25 years, with Group company HONSEL receiving the first patent for process monitoring of blind rivet processing back in 1990 – improving and optimising DMSD continuously.
This second DMSD generation is a further development in-line with the steadily growing and changing demands of the industry in recent years.
New measurement transducers, which require a faster sampling rate; parallel and faster data processing; and new networking options; are the main characteristics of the newly designed DMSD 2G.

Additional systems facts:

In-process monitoring of joining and assembly procedures.
Early detection of quality deviations in the manufacturing process.
Minimisation of QA effort.
Transparency in the production process leads to faster feedback.
Traceable process results.
Reduction in additional test routines.
All VVG HONSEL standard tool components for blind rivets, rivet nuts or coils can be connected to the new DMSD 2G. When connected to the RivSmart eBZ battery tool, a unique combination of almost unlimited possibilities in matters of process monitoring and mobility is achieved.
RivSmart also won the 'Route to Fastener Innovation' award at last year's Fastener Fair Stuttgart with its low weight of 1.3kg, compact size and the multitude of smart features.
Maximum power in mobile riveting for the strongest rivets
RivdomTWO 2.8 with an enormous setting force of 24,000N, and a working stroke of 30mm, is designed especially for high strength blind rivets up to 7.8mm diameter with grooved mandrels.
The perfect balance of clamping jaws and clamping mechanism, as well as the included retention nose pieces, guarantees a reliable processing.