Linear drive solutions
22 August 2019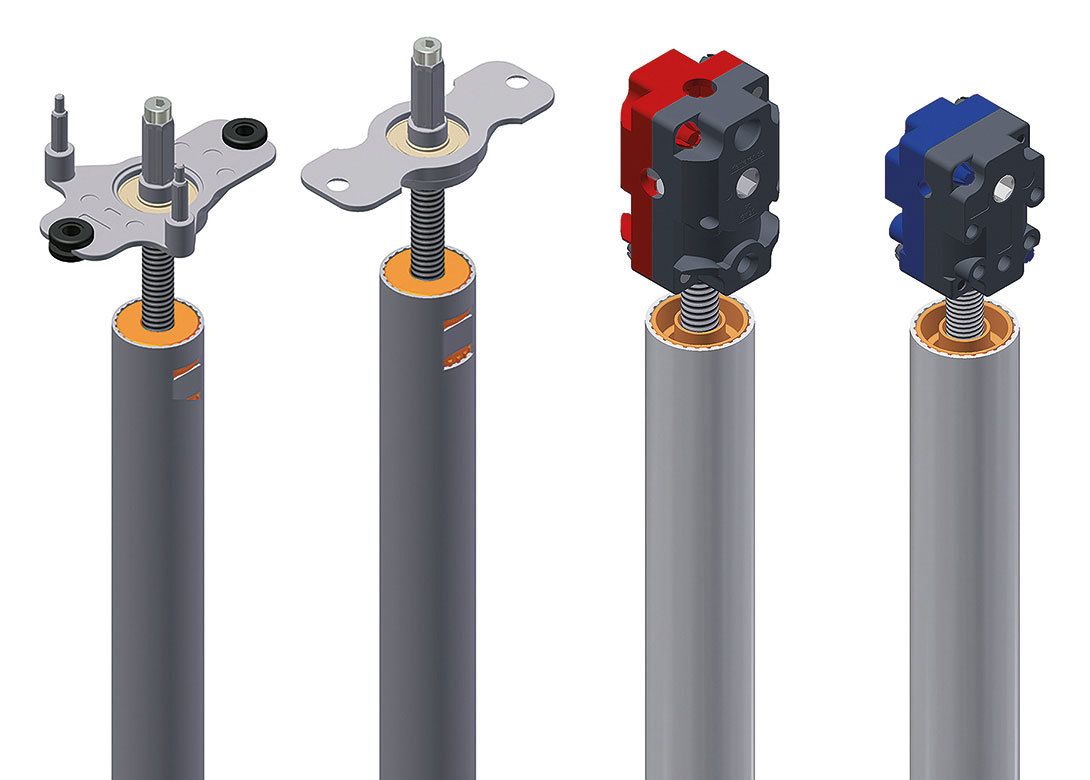 Available from SD Products Ltd, and customisable to specific customer requirements, synchronous telescopic spindles manufactured by Ketterer can be used wherever linear movement is needed.
For example, one typical area of application is in height adjustable tables. Installation length and stroke are variable, which significantly simplifies the integration of the drive units in any columns.
With the customised Type 4115 synchronous telescopic spindles, Ketterer is responding to the increasing demands for flexible combinations of installation length, stroke, adjustment speed and load. "Wherever infinite linear adjustment at high-speed and maximum stroke – with minimum installation dimension – are required, Ketterer synchronous telescopic spindles are a great choice," points out SD Products.
Since the spindles are produced according to individual customer specifications for spindle dimensions and connection specifications, installation into existing table frames is also possible without costly system adaptation.
Specifications to options
Spindle Type 4115 can be delivered in installation lengths between 380mm and 620mm in the standard programme. The double telescopic construction makes it possible to realise a stroke length of 470mm with an installation dimension of 380mm. Upon request strokes of more than 1,000mm can also be implemented.
By using spindles with steep spindle pitches, Ketterer is able to meet requirements for high adjustment speeds. However, speed and load are inversely proportional to each other. For applications that are supposed to bear as much load as possible, spindles with lower spindle pitch are used – the choice belongs to the customer.

Superior comfort and quality
The Type 4115 spindle is ideal for ergonomic sit/stand workstations in offices or in schools and is also well suited for all other linear adjustable furniture applications. "A convenient, infinitely variable adjustment is achieved by a uniform, smooth lifting movement of the spindle. The use of high-quality materials, and the high-quality in the manufacturing, make Ketterer Type 4115 spindles extremely resilient and ideal for everyday use."