Innovation the driving force
11 June 2020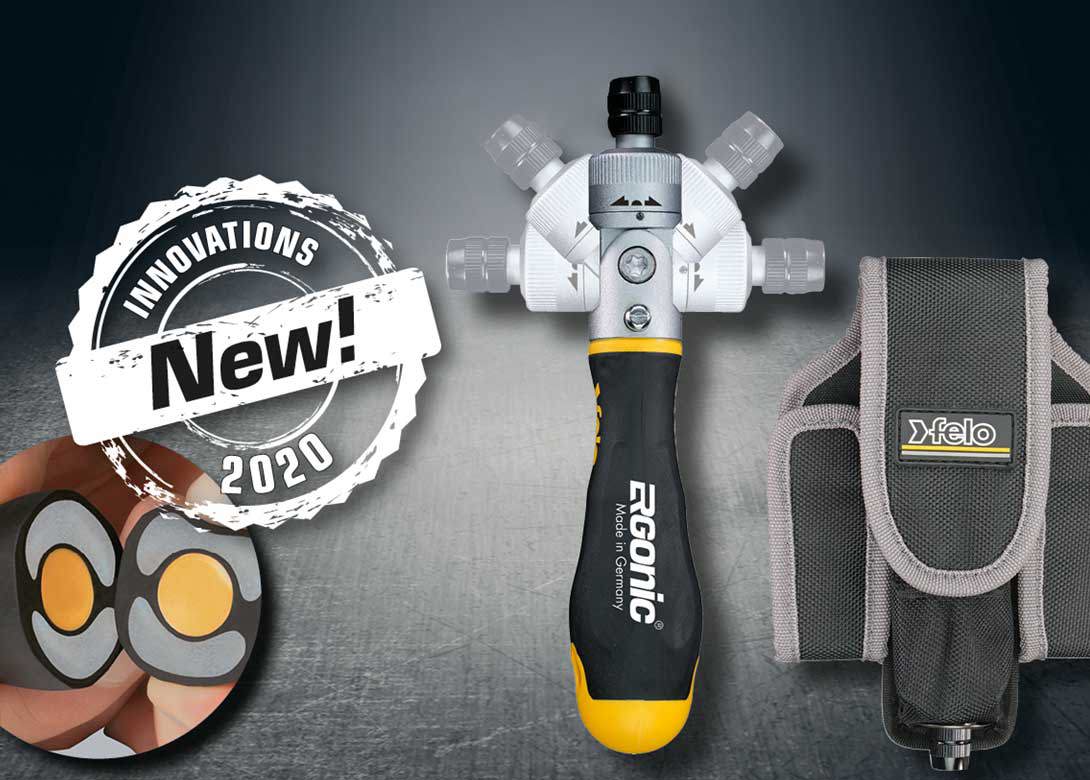 Since 1878, innovation has been the driving force behind Felo and the development and manufacturing of its screwdrivers and bits – exclusively made in Germany. This includes two new additions to its wide range of screwdrivers with ERGONIC® handles – a chisel driver with full length blade and hammer cap, and a high performance ratchet with pivot head.
Conventional screwdrivers have a hard, rigid handle to which the user's hand must adapt to generate the torque necessary for loosening or tightening screws. The rubber like coating of these handles reduces slippage, but doesn't solve the basic problems generated by the necessity of adaption of individual hands to an unyielding shape. Ergonomics becomes a question of compromise regarding which shape of handle suits a particular hand, so strain and pressure points are reduced.
ERGONIC® handles from Felo Werkzeugfabrik Holland-Letz GmbH have solved this problem once and for all, because it is the first handle to adapt to the user's hand. The ERGONIC handle is equipped with flexible cushions sensitive to the pressure. They deform and adapt to the direction of this pressure, creating an interlocking effect with the user's fingers that transmits torque much more effectively and with considerably less strain.
Felo says its new series 450 chisel screwdrivers, with ERGONIC handles, are strong, comfortable and easy on the joints. This type of screwdriver is also ideal for heavy-duty tasks, sometimes even for chiselling. Made from perfectly hardened steel, the hammer cap and chisel blade withstand even consistently hard blows. The ERGONIC handle is also a perfect companion for tasks where strong forces have to be used to loosen or fasten screws at maximum ergonomics and comfort.
As an additional advantage the cushions absorb any vibrations caused by hammer blows, thus protecting muscles and joints of the user. Felo engineers have also improved the geometry of the tips for slotted screws to provide better hold inside the screw and increased torque.
The second addition to the Felo range is the K-series of tool assortments built around a high performance ratchet with 180° pivot head with ¼ inch quick release bit holder and ERGONIC handle.
The pivot head can be set to 5 positions along an arc of 180° and puts screws in difficult places within reach. It is built for exceptionally high torques of up to 50Nm. There is also no need to replace the bits for switching between the different angles of operation. The ratcheting mechanism helps to work faster and more efficiently. "Felo K is a power tool without batteries, made perfectly ergonomic and comfortable by the ERGONIC handle."
ERGONIC K is available for mobile use in practice oriented assortments with bits and sockets in a splash proof 'Strongbox', and a compact belt pouch.