Hitachi launches combi drill and impact driver twin pack
08 May 2018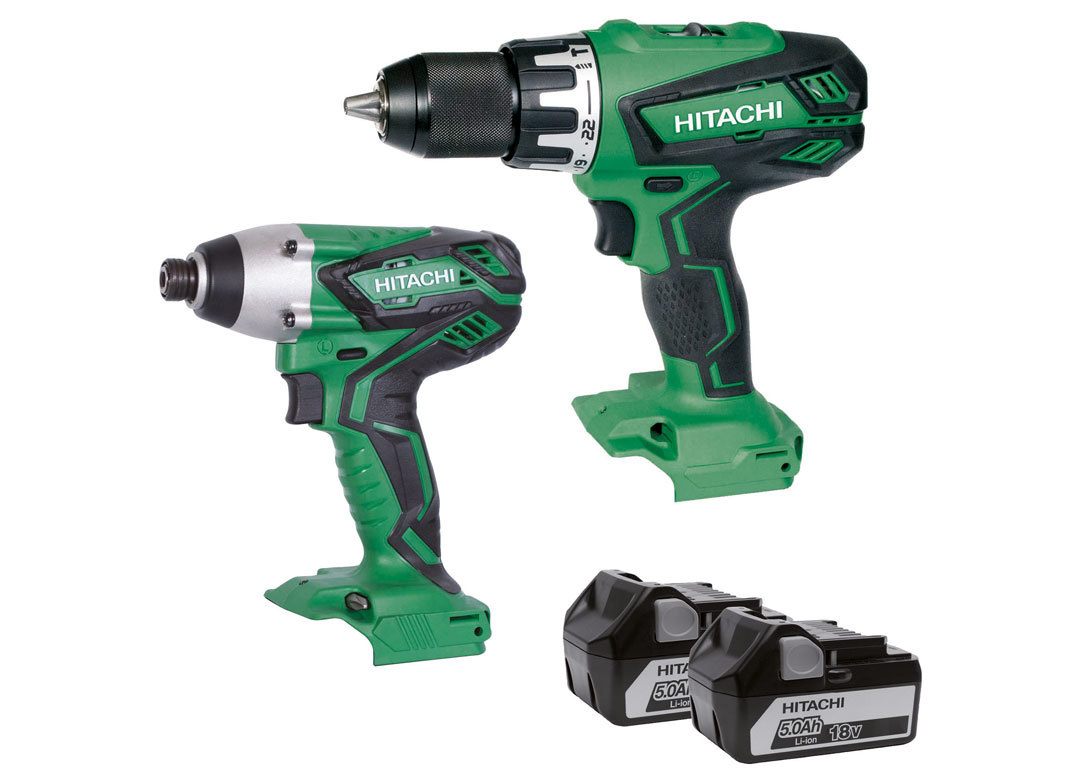 Hitachi Power Tools has launched the powerful KC18DGL(S)/JF 18V 5Ah twin pack kit, featuring Hitachi's 18V DV18DGAL combi drill and 18V WH18DGL impact driver.
Packaged in a robust carry case ideal for the rigors of the building site or van, the twin pack offers all the quality and performance a user would expect from Hitachi Power Tools. The twin pack also features two 5Ah lithium ion batteries, compatible with each tool, and a UC18YFSL charger – all in one case.
Weighing 1.6kg the DV18DGAL combi drill packs a punch with a maximum tightening torque of 70Nm (hard). It can drill 13mm into brick and steel and 38mm into wood. The WH18DGL impact driver weighs 1.4kg and has a maximum tightening torque of 145Nm (hard) and comes with a 6.35mm (1/4 inches) hex bit holder.
The twin pack is backed up with added peace of mind thanks to a three year warranty, subject to it being registered online within four weeks of purchase.