Hilti tool wins top design awards
29 August 2022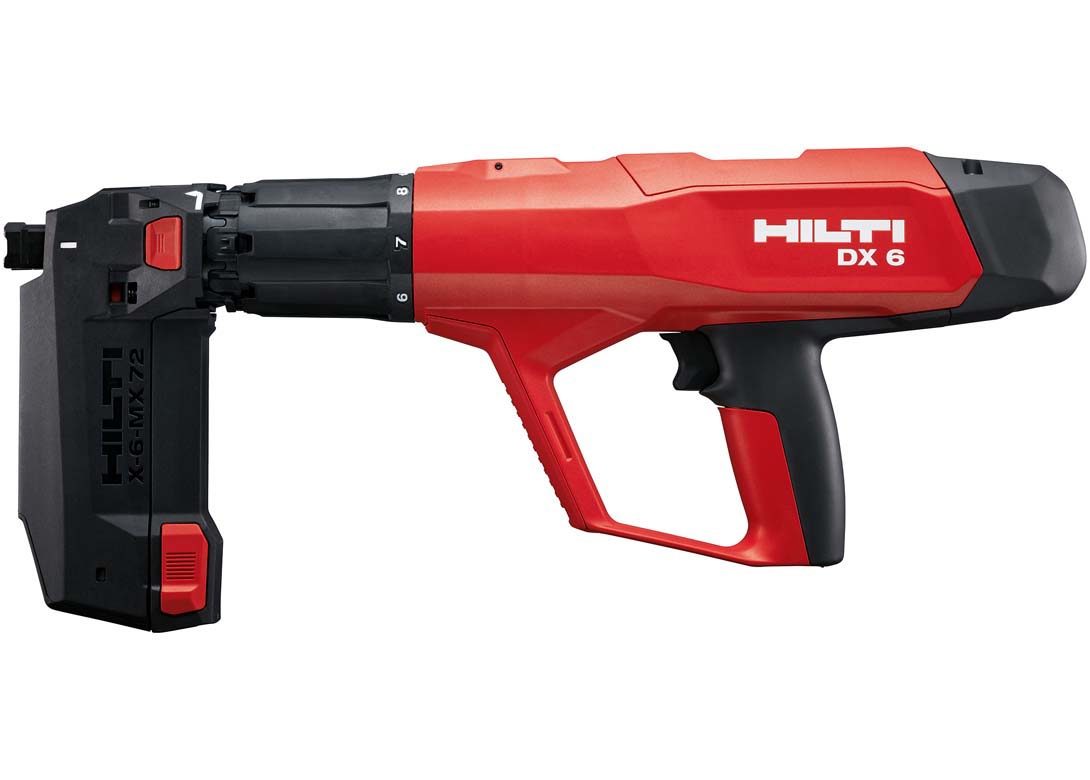 This year, the iF and the Red Dot juries honoured four new Hilti products for design quality and degree of innovation, with the DX 6 fully automatic fastening tool emerging as a Red Dot 'Best of the Best' category winners.
Hilti's DX 6 fully automatic fastening tool brings significant advances in terms of productivity and intuitive operation. The precise power setting enables a much wider field of application using one cartridge class as well as more uniform and accurate fastenings on concrete, sandstone, masonry or steel. The package is rounded off with integrated networking to tool data, operating instructions and services.
Featuring higher productivity, the DX 6 tool has an automatic piston return and cartridge advancement which equips users to work up to five times faster than alternative fastening methods. As well as being easy to operate, Hilti says its tool can be used in a number of applications including fastening wood and metal sheet to concrete, sandlime block masonry or steel, as well as attaching draining foils and membranes to concrete or CMU block and fastening 2x4s to concrete.
The iF and Red Dot product design competition juries evaluate the entries primarily on design and ergonomics, degree of innovation, and product quality and functionality.