High flexibility and good torque accuracy
10 May 2018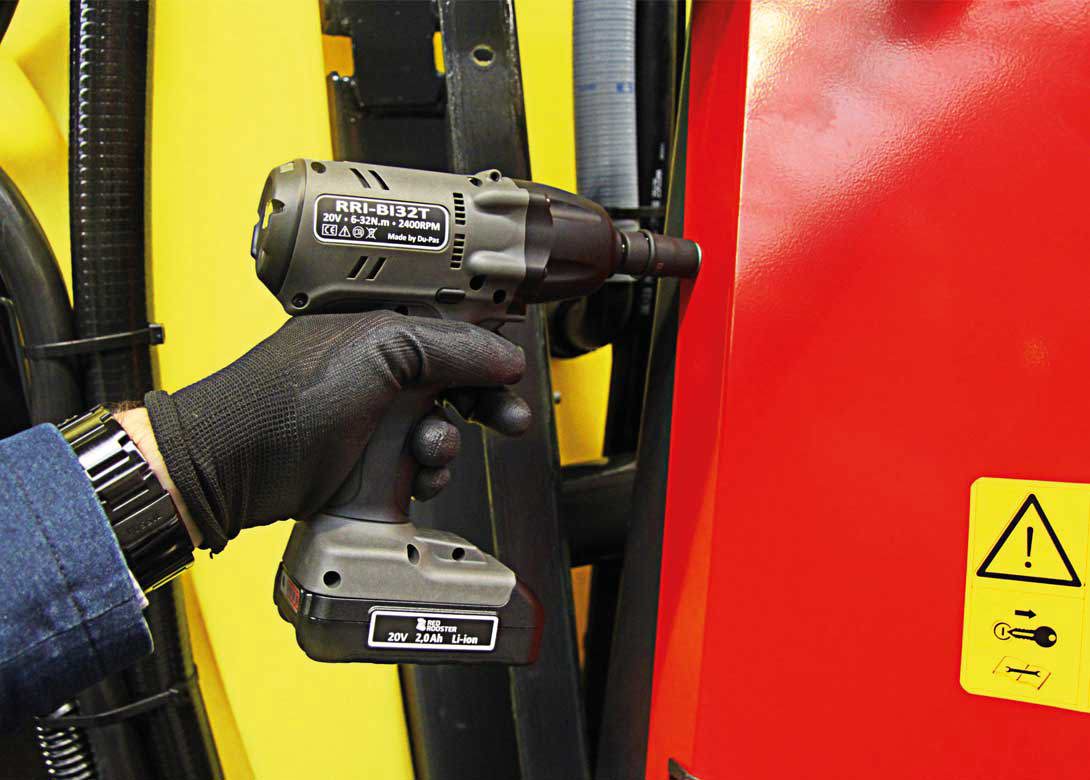 Through its RED ROOSTER brand, Rami Yokota has introduced its Series RRI-BI cordless impact wrench with electronically adjustable shut-off – making it suited for assembly applications with a need for good torque accuracy.
Especially suited in areas where cables and hoses impede handling flexibility, the light weight of the tool – combined with the high torque output – is one of a number of reasons Rami Yokota says its RED ROOSTER tool has gained popularity. As well as this, the natural characteristic of impact wrenches – the lack of reaction forces – results in a very high flexibility for the operator.
Featuring a brushless motor, a 20V lithium ion battery, a two step trigger and an adjustable torque (50 steps), the Series RRI-BI cordless impact wrench has a speed of 2,300rpm and can be used in a variety of applications. These include assembly lines of construction machinery, agricultural machinery and the assembly of buses and coaches.
RED ROOSTER is a brand of Rami Yokota B.V, a Dutch family company distributing power tools and air hoists throughout Europe and beyond. The company was founded in 1896 and changed its focus towards air tools in 1963. Its target fields range from service workshops to car manufacturers and from material handling to industrial and offshore applications.