Heller expands its range of torsion and impact bits
24 June 2021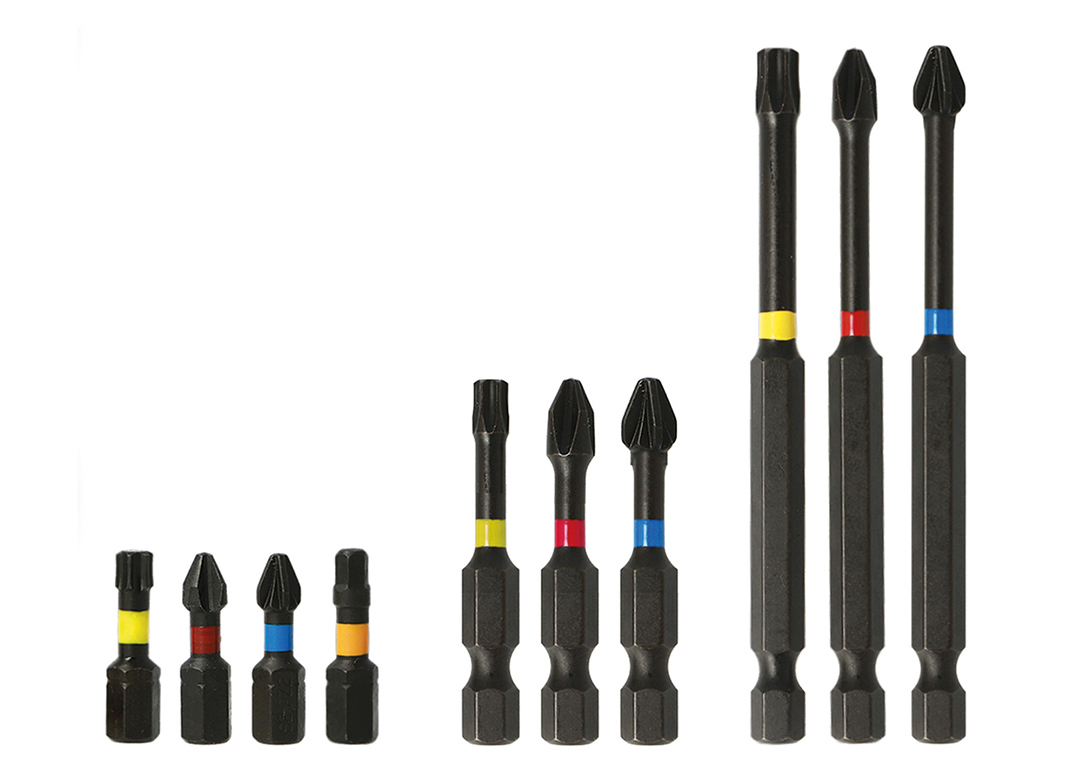 In response to customer demand Heller Tools GmbH has now added two new lengths to its range of S2 quality torsion and impact bits, which are now being offered in practical Microboxes.
As well as the established 25mm variants, users can now also obtain the Heller torsion and impact bits, which are available for all common screw profiles, in 50mm and 90mm lengths. By expanding the range to include these dimensions, Heller serves an even wider range of applications.
Heller states its torsion and impact bits offer professional users a high added value compared to conventional bits, because they combine two functions in one product. On the one hand, the special torsion zone absorbs torque peaks and thus reduces the forces acting on the bit head during usage. Therefore, these bits have a lower risk of breakage and offer a significantly longer service life than non impact bits. Moreover, thanks to the torsion zone, they are suitable for both soft and hard screw applications.
On the other hand, the impact magnet holder in combination with the special bit design allows the use in impact machines. The particularly precise head construction also prevents the bit from slipping out of the screw head (cam out effect) and supports efficient power transmission.
In spring 2021 Heller also introduced the Microbox – a new set that offers users several advantages. They can now buy individual bits in sets of 3 or 5. In addition, the bits are always safely stored in the reusable box. Heller also provides the Microboxes within its well known 3D product presentation system, in which all 42 variants including bit holder and handle are clearly displayed.