GESIPA® ready for Industry 4.0
09 July 2018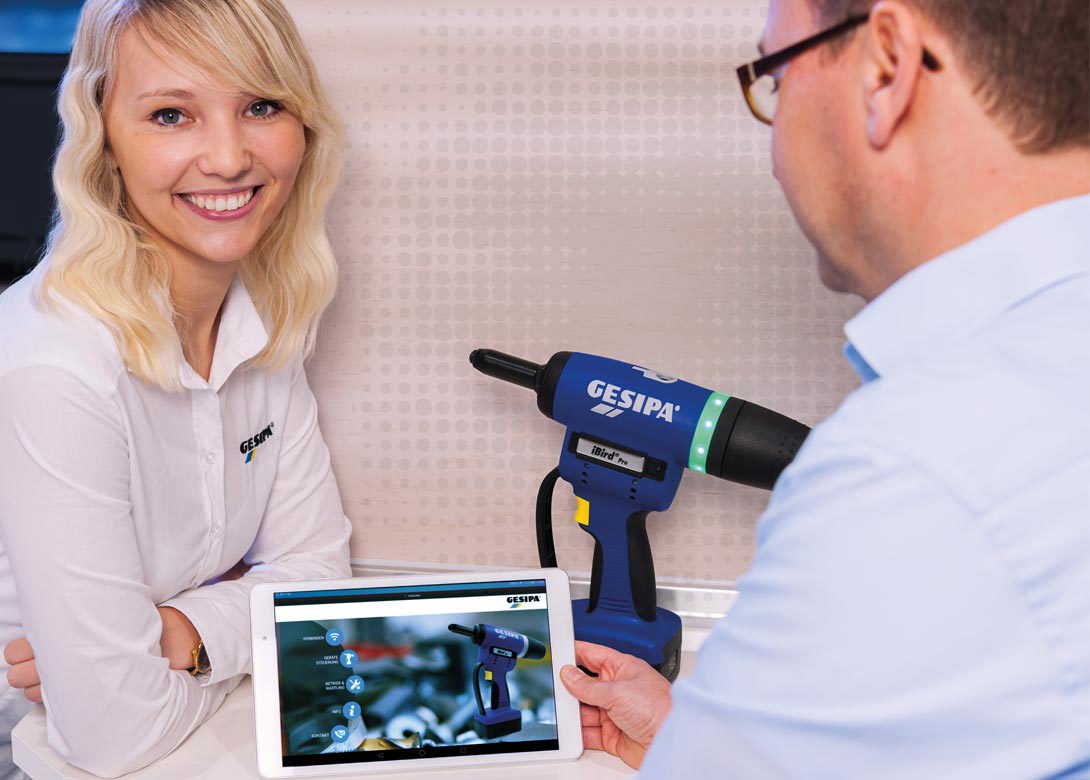 GESIPA® has extended its Bird Pro series by adding a networked battery powered setting tool – the iBird® Pro. This device has been designed for integration into the Internet of Things/Industry 4.0 and Lean production environments.
Everything under control
The iBird Pro App, which can be downloaded from the GESIPA® website free of charge, keeps users informed about setting processes as well as the operating status of their setting tool at any time.
Users can connect the device very easily via a QR code, and various rivet counters, a countdown function, indicators for fill level and maintenance, as well as a display of the process, keep the operator up to date during the setting process. In addition, it has an integrated feature providing advice on how to handle the device as well as instructions for maintenance and repair that can be recalled at any time in order to answer any questions.
Safety for processes
As an option, the iBird Pro can be equipped with a premium software package that provides a setting process assistant supporting the operator in analysing the results of the setting process. For this purpose, successful riveting configurations can be stored fast and easily and then be combined into any job list as required. By this, mis-riveting, as well as the use of wrong fasteners, can be avoided – while at the same time guaranteeing that a sufficient number of fasteners are available. This helps to increase process safety and to reduce costs that might accrue in order to provide the required quality.
The device also has an integrated signal ring based on the Andon system – a feature that is unique in blind rivet technology. It visualises – even when not connected to the App – all information on the setting process as well as the device status for the operator. Colours can be chosen as desired.
Plan for the future now
GESIPA comments: "The new GESIPA iBird Pro is an ideal solution for all companies striving to meet the challenges of the future while taking the increasing importance of Industry 4.0 and the resulting digitalisation and automation into consideration."