Double productivity with RIV609
19 August 2019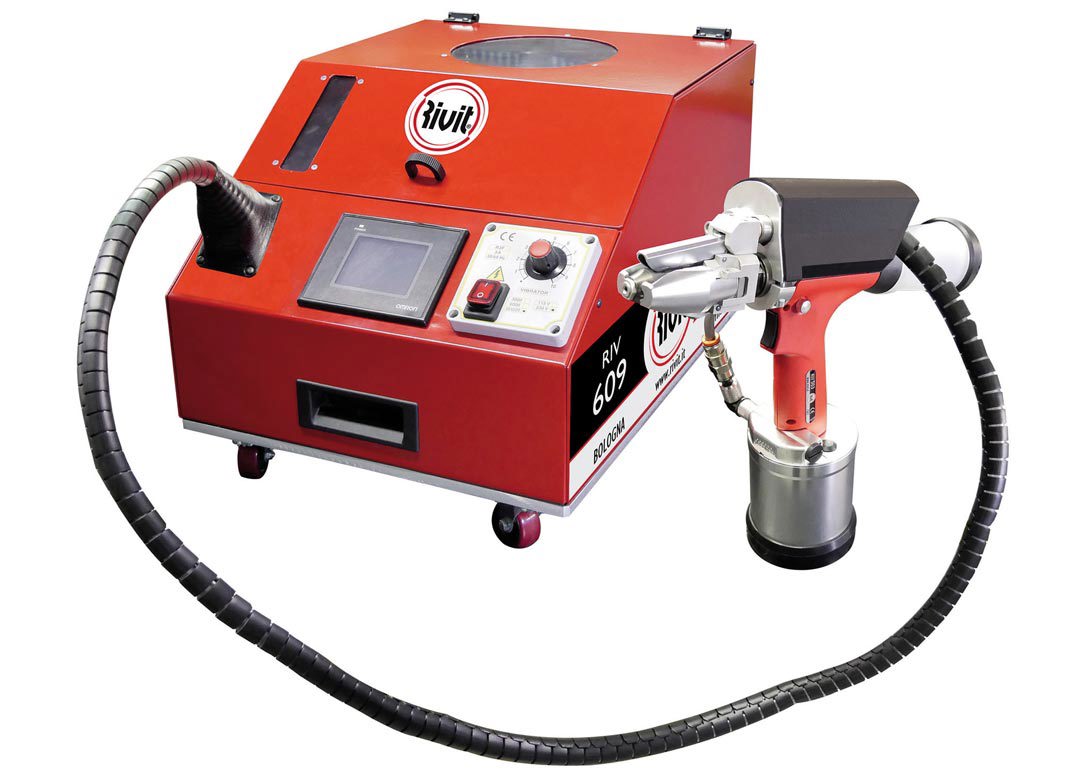 Rivit states that efficiency becomes automatic with its RIV609, the automatic system for blind rivets, helping to transform the loading of the rivet into a time saving operation.
RIV609 is a patented automatic feeder for standard blind rivets in diameters 3.2mm – 4mm – 4.8mm, and 18mm maximum length. It can also be used with any tools with mandrel suction.
The reduction in blind rivets loading time is an essential goal for industrial applications, which is why Rivit Srl developed and patented an automatic system that loads the rivet directly on the head of the riveting tool. The use of this system eliminates the contact between the operator's hand and the body of the fastener in the loading phase, assuring more productivity and higher safety.