Double coiled spring washers for railway applications
03 March 2021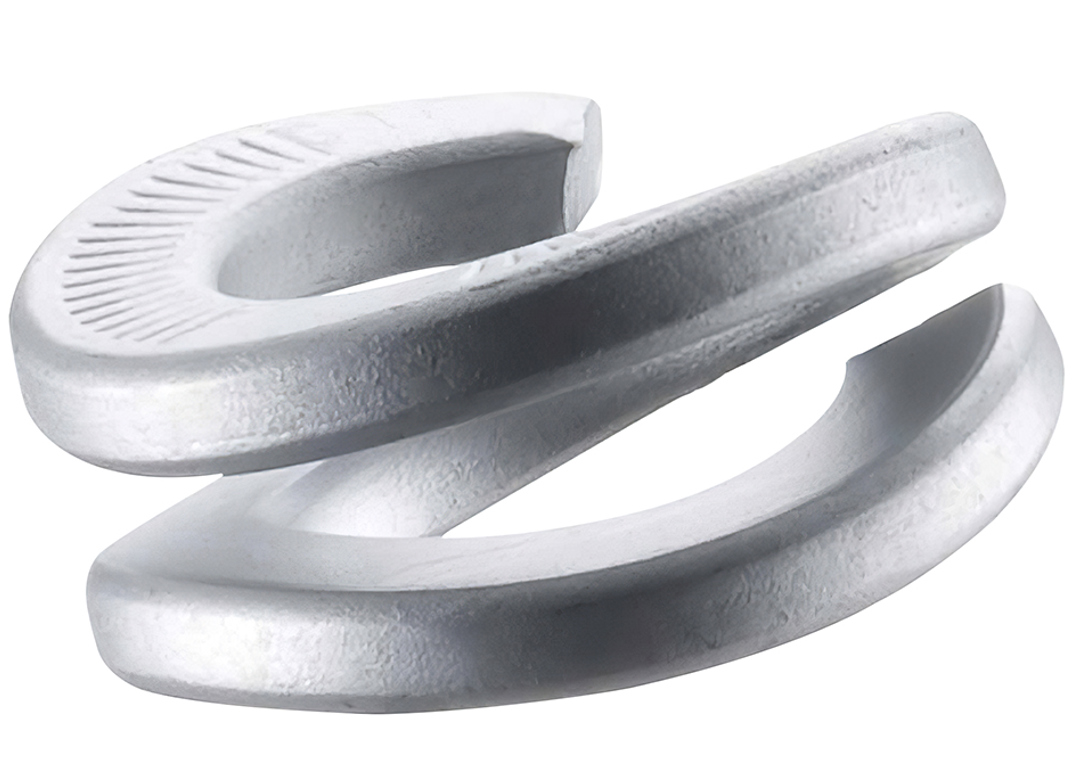 Deutsche Bahn has recently approved the Delta-Protekt® KL100 coating on Growermetal's patented double coiled spring washers, produced according to UIC 864-3.
Made possible by the cooperation between Growermetal Srl and Dörken®, these washers are widely used for railway applications – to fix the rail to the railroad ties. The partial serrations on the bearing surfaces of the washer prevent the loosening of the bolt and the risk of breakage.
Railway washers are frequently exposed to challenging weather conditions and it's for this reason washers are coated with the high performing Dörken coating system Delta-Protekt® KL100. This coating is able to reach outstanding anticorrosion performances with over 720 hours in neutral salt spray testing, according to ISO 9227, without adhesion issues during operational stress or a reduction in anti-loosening performance.