Bulte launches new range of TORX grub screws
27 September 2018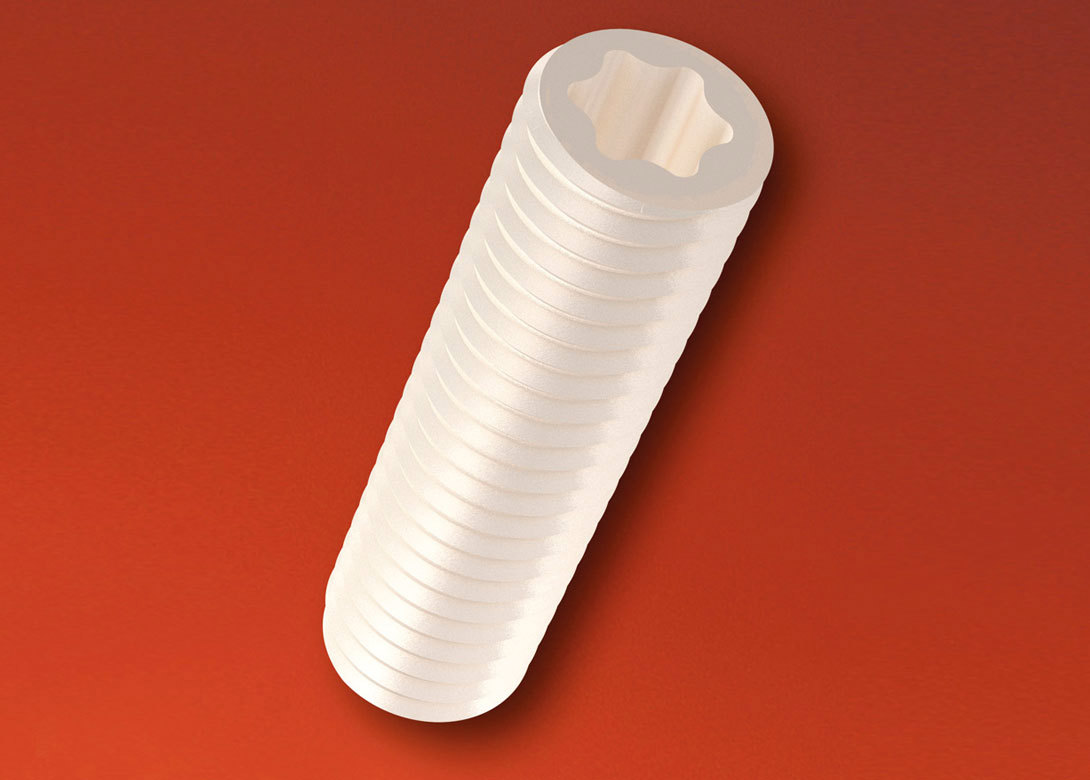 Manufactured in natural nylon, Bülte states that its new range of TORX grub screws offer a host of advantages compared to metallic screws – including being lightweight and non-conductive to electricity.
Featuring very good thermal properties and mechanical strength – enabling a good resistance to shocks and also staining – Bülte points out that the TORX grub screws include a six point recess, which allows for an optimum torque transfer and helps users avoid the slipping and occasional distortion known with other recesses. The six point recess also helps save time during mass production due to a quick installation speed.
Bülte TORX grub screws are available from M4 to M12, with lengths from 6mm to 50mm according to the diameter.
Besides Nylon, Bülte also offers TORX grub screws in PP, PE, PVDF, and PC on request. These materials are also stainless and offer high resistance to diluted acids, greases, oils, alcohol or petrol. Another option is fibre glass filled nylon, which combines mechanical performance and long-term durability – representing the perfect polyamide for pieces that require higher torque and good shock absorption.
The TORX grub screw can be adapted to all applications and can be produced in a large range of colours with quotations and free samples available on request.