Built tough for the industrial athlete
23 August 2019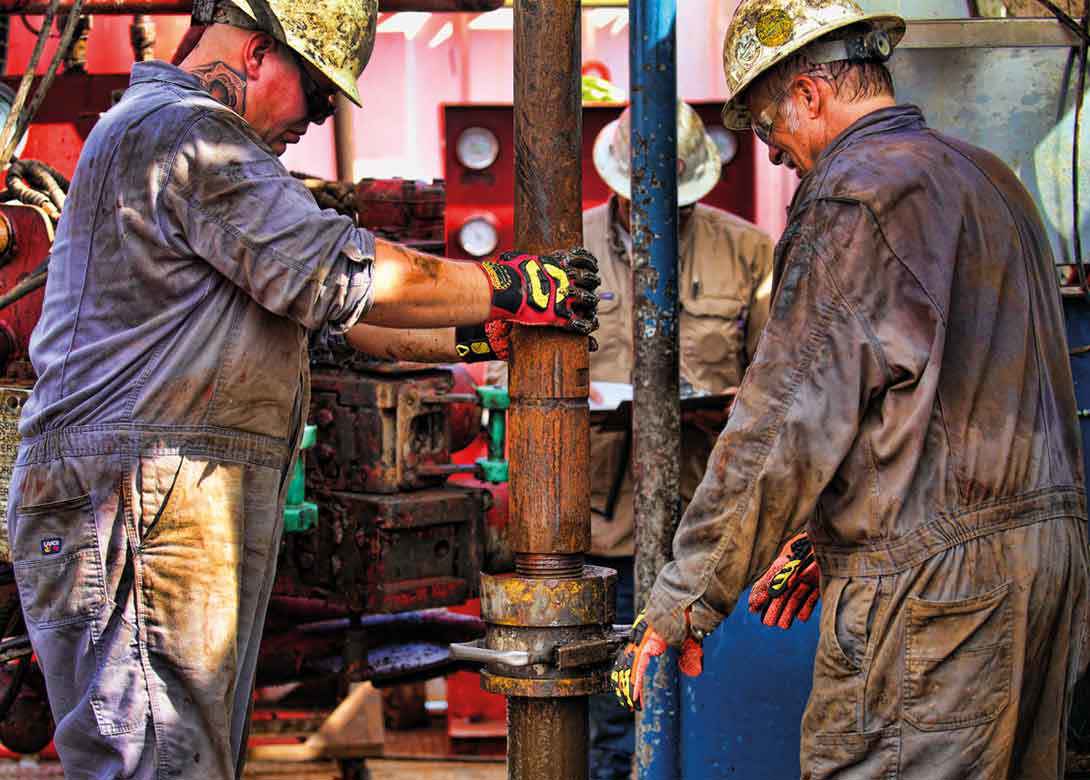 Ironclad Performance Wear, the leader in high performance hand safety, has won the Edison Awards' top honour of Gold, in the category of 'Tools of Tomorrow', for innovation on the oil-based mud glove, created in partnership with Vibram®.
The Edison Awards honours excellence in new product and service development, marketing, human centred design, and innovation. Products were judged on their concept, value, delivery and impact. Finalists were chosen by a steering committee, and group of industry experts, before being submitted to a panel of more than 3,000 senior business executives and academics who cast ballots for gold, silver and bronze winners.
Hand protection has been around for many years, however, no one has ever incorporated shoe sole technology into the palm of a glove. Ironclad and Vibram® partnered together, integrating Vibram shoe sole technology into the palm of an Ironclad engineered glove, resulting in a glove with unparalleled durability, grip, and fluid channelling characteristics, which can be used in a wide variety of industrial safety applications – oil and gas extrication, rebar construction, demolition, etc.
The O.B.M glove, specifically designed for the oil and gas industry, is just one example of how Ironclad is always pushing the envelope with hand protection. By tackling the methods, compounds, tolerances, and quality controls required to design and manufacture these gloves, Ironclad has been able to start developing second and third generation products based on this technology.
Next generation products will focus on improvements in hand dexterity, finger tactility, and grip in varied environments, through the use of advanced polymers, unique grip patterns, and new adhesion technologies.
"It's about advancing technology," explained Eric Jaeger, general manager at Ironclad. "That's what we did with Vibram, and that's why we won the award. The O.B.M was the first Vibram glove, but certainly not the last."
Ironclad Performance Wear is a division of Brighton-Best International. Ironclad's gloves are available through authorised distributors in North America, Europe, Australia and Asia.