Bostik 6000 with i-Boost™ technology
21 December 2018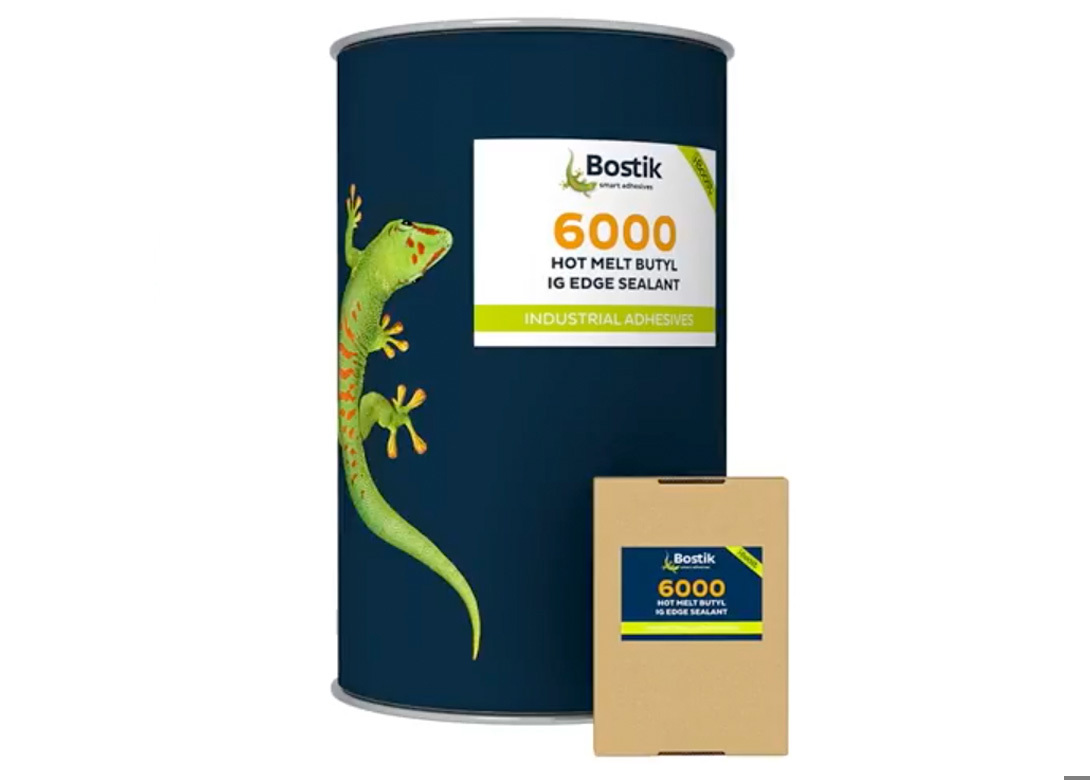 Bostik, a leading global adhesive specialist for industrial, construction and consumer markets, has recently launched Bostik 6000 – a next generation hot melt sealant for insulating glass units (IGUs).
Formulated with exclusive i-Boost™ technology, Bostik 6000 is an active single part hot melt sealant that offers enhanced performance, productivity, and durability, over existing best in class IGU sealant options.
"By understanding the IGU market needs for more sustainable solutions, we saw an opportunity to develop an innovative sealant that combines enhanced durability with improved productivity and safety for manufacturers," said Olivier Bousquet, business development manager for Bostik's building components market.
With higher thermal resistance and tensile strength, Bostik 6000 is well equipped to handle continual application stresses, enabling manufacturers to meet increasing demands and regulations. Easy to use, this product allows users to reach unprecedented speeds on automated lines (while still compatible with manual application), with no curing time, the shortest skinning time on the market, and no waste. It also is a versatile sealing solution that exhibits excellent adhesion to glass and commonly encountered surfaces in IGU construction.
With this new product, Bostik confirms the value of the single part butyl hot melt technology over traditional reactive technologies such as polyurethane – bringing boosted performance, productivity and durability, and a better HSE profile.