ABA Original SMO meets highest demands
08 September 2015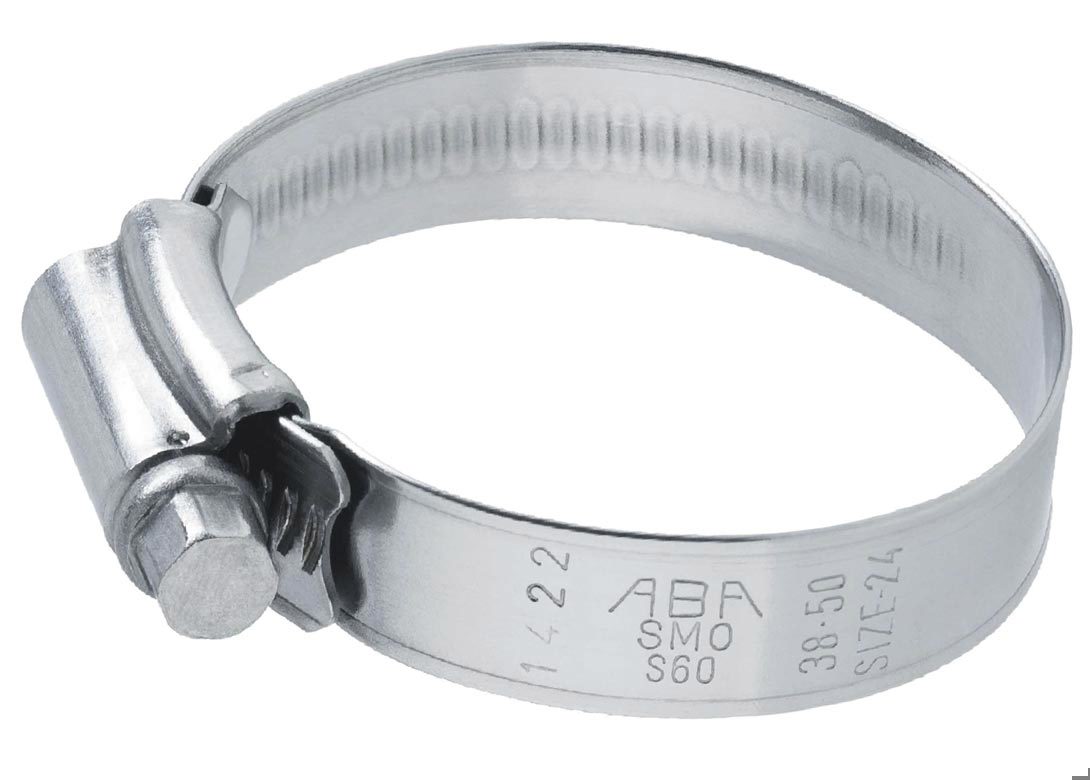 NORMA Group has launched its new ABA Original SMO (syrafast molybdenum) – a worm drive hose clamp that can be used in boats, special purpose vehicles and industrial facilities.
ABA Original SMO is made of high performance SMO steel, which NORMA says is about 20% harder than normal austenitic steels and thus has a particularly high corrosion resistance – enabling it to reliably withstand severe environmental influences and extreme industrial demands such as salt water or chemicals. The worm drive hose clamp is also particularly resistant against various types of corrosion such as pitting, crevice corrosion and microscopic cracks.
"The performance of the ABA Original SMO is far above the requirements of a conventional stainless steel clamp," says Bernd Kleinhens, board member business development of NORMA Group. "This innovative clamp is custom designed for customers who place special demands on the quality and reliability of a joint."
The ABA Original SMO has the same design as the ABA Original clamp with a band width of 12mm. This particular worm drive hose clamp is available in 20 different nominal widths and is manufactured at the NORMA Group plant in Anderstorp, Sweden.