A competitive advantage with BX 3 02
11 May 2018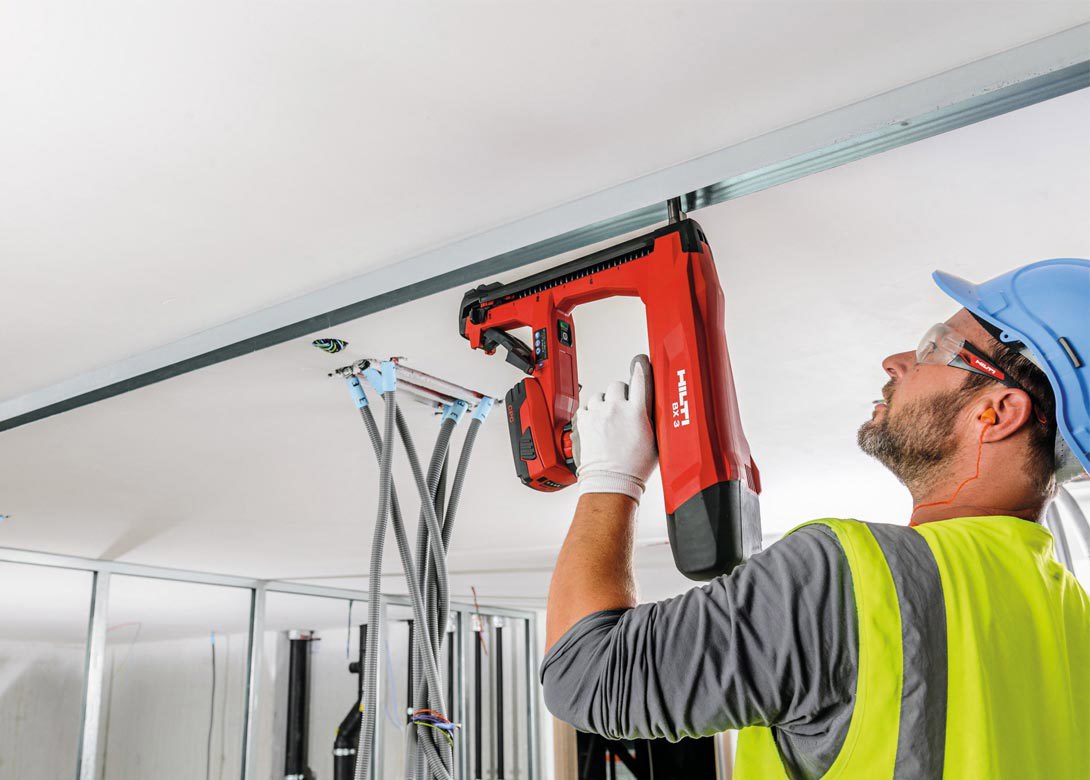 The Hilti Group has launched the next generation of its award-winning BX 3 battery powered direct-fastening tool, to create the BX 3 02, which has been adapted for faster and quieter operations.
The propellant-free cordless tool weighs just 4kg and is powered by Hilti's 22V batteries – allowing it to fix up to 800 nails into steel, concrete and wood on a single charge.
The magazine – which contains 30 nails measuring up to 36mm in length – gives both a visual and audible alert when empty. Its advancements deliver lower recoil and minimal noise, making it fully compliant with Health and Safety Executive (HSE) guidance.
The BX 3 02 comes with Hilti Connect, an easy to use tool management App, which connects to a smartphone or mobile device via Bluetooth technology. It provides instant access to data including tool type, serial number, activity tracking, ownership, warranty, service and repair schedules and how-to videos.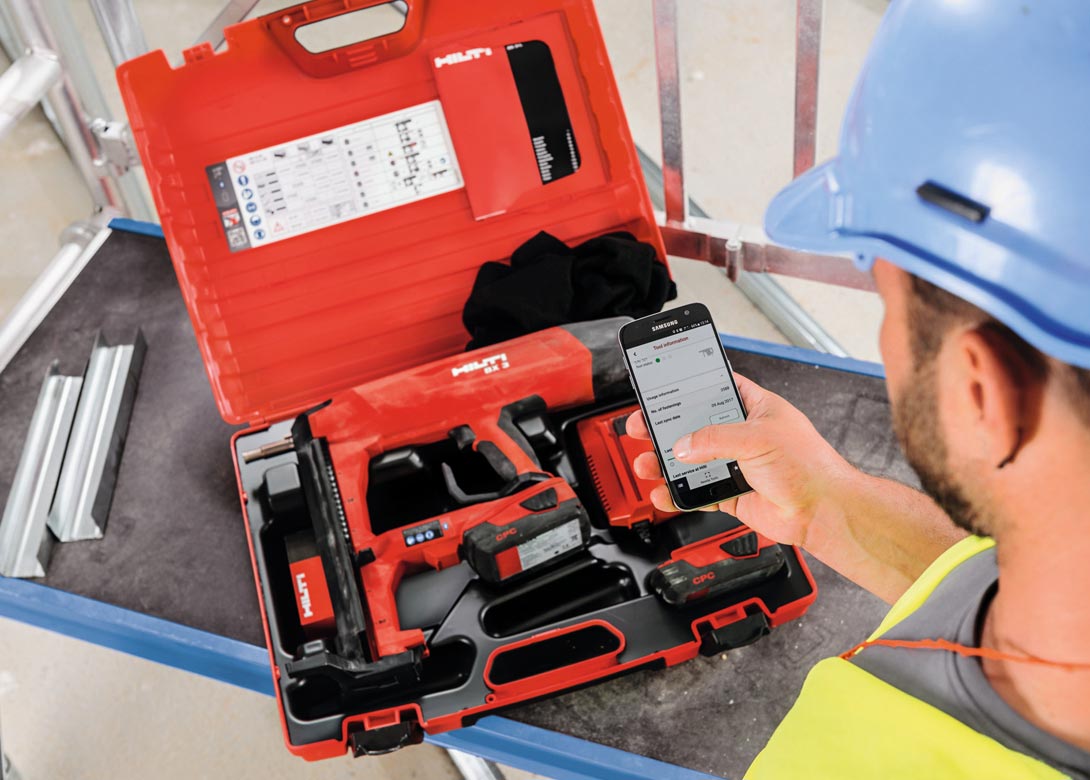 "We know that speed is imperative for drylining contractors – and the BX 3 02 has been created to give them the competitive advantage they need," explains Stefano Acquati, Hilti product manager for direct fastening in northern Europe. "When compared to more traditional gas powered tools, the new BX 3 02 is much less likely to suffer nail jams and offers a more reliable fix rate – resulting in increased productivity and profitability. The tool is also propellant-free meaning that operators don't have the hassle of dealing with hazardous waste on the job site."