World premiere in Düsseldorf
18 May 2022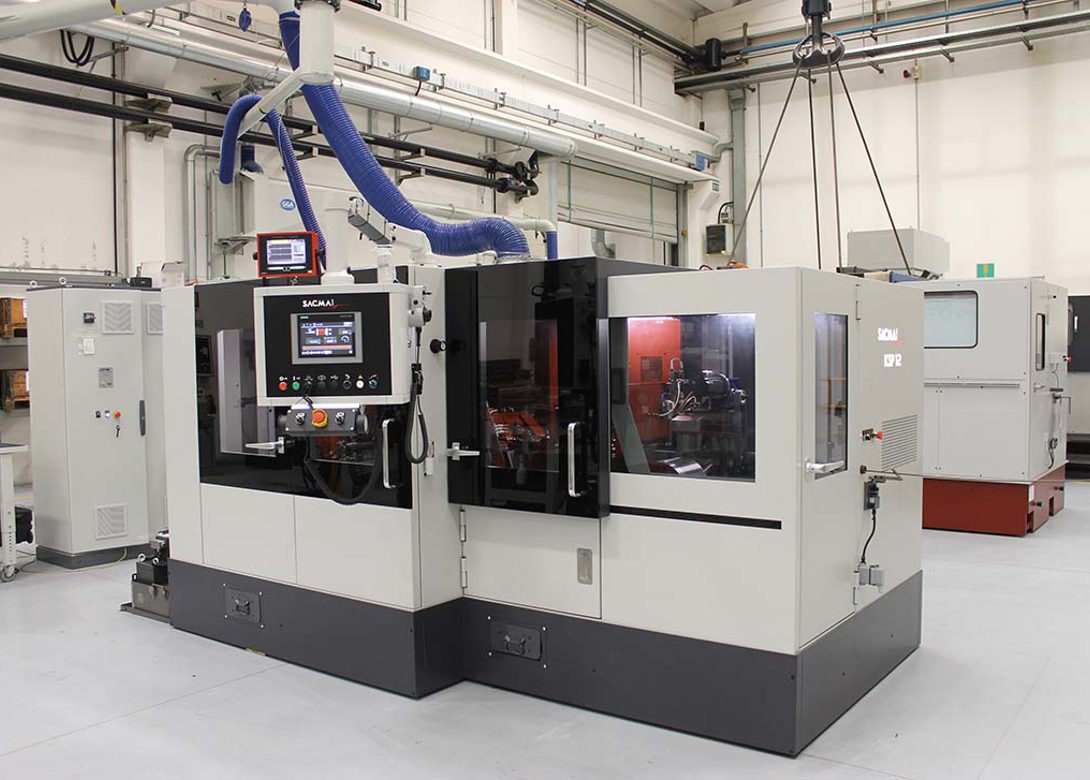 SACMA Group will be presenting the latest innovations from its four brands – SACMA, Ingramatic, HS Aspe and Tecno Lift – including its KSP12-R combined header model, new washer assembly units and automatic tapping machine models – as part of wire® Düsseldorf from 20th – 24th June 2022.
SACMA is reintroducing the KSP12-R combined header to answer the increasing demand for small and self-tapping screws widely used in different industry fields. This one die two blow combined header can produce fasteners and screws for a variety of industries including the automotive, construction, electric, electronics, and white goods sectors.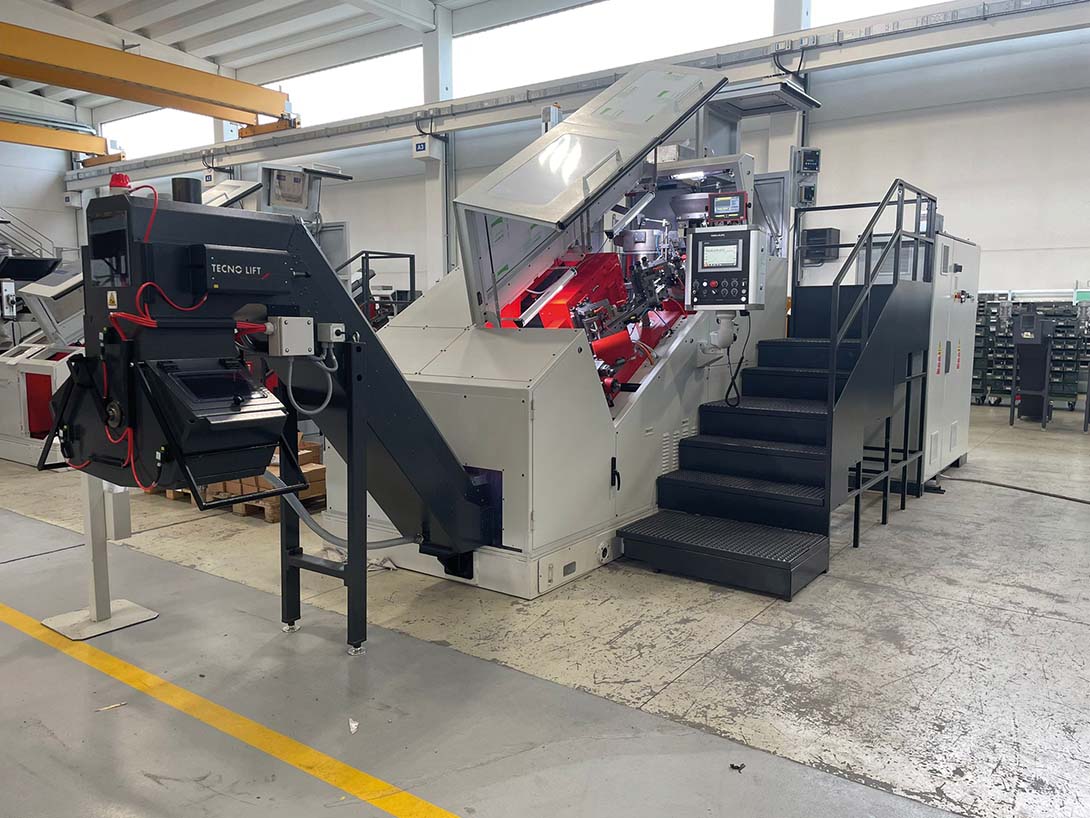 Ideal for high productivity requirements; consolidation of production methods; as well as floor space utilisation and work flow in the fastener manufacturing process; the KSP12-R has both the forming and thread rolling processes all in one machine. The machine is also equipped with the latest technologies available on the market; such as direct drive motors and software to facilitate quick changeovers easily and safely.
In addition, especially for the wire® show, Ingramatic will introduce its new washer assembly units, which have been updated with the integration of servomotors and a new design to manage the changeover and quality of the parts. This new R1 unit is now available for the whole range of machines from M3 to M33.
Ingramatic is a worldwide specialist in designing and manufacturing cold and warm thread rolling machines. Its well known modular I-Thread machine line provides many innovative features, such as the motorisation of the die match and the starter units driven by torque motor motion.
As well as this, to give a better understanding about the undisputable capacity to design modular machines, Ingramatic will be showcasing two new modular units that can be integrated into the machines – the assembly unit for bushing, and ferrules, and the rotary thread rolling station for multi shape parts.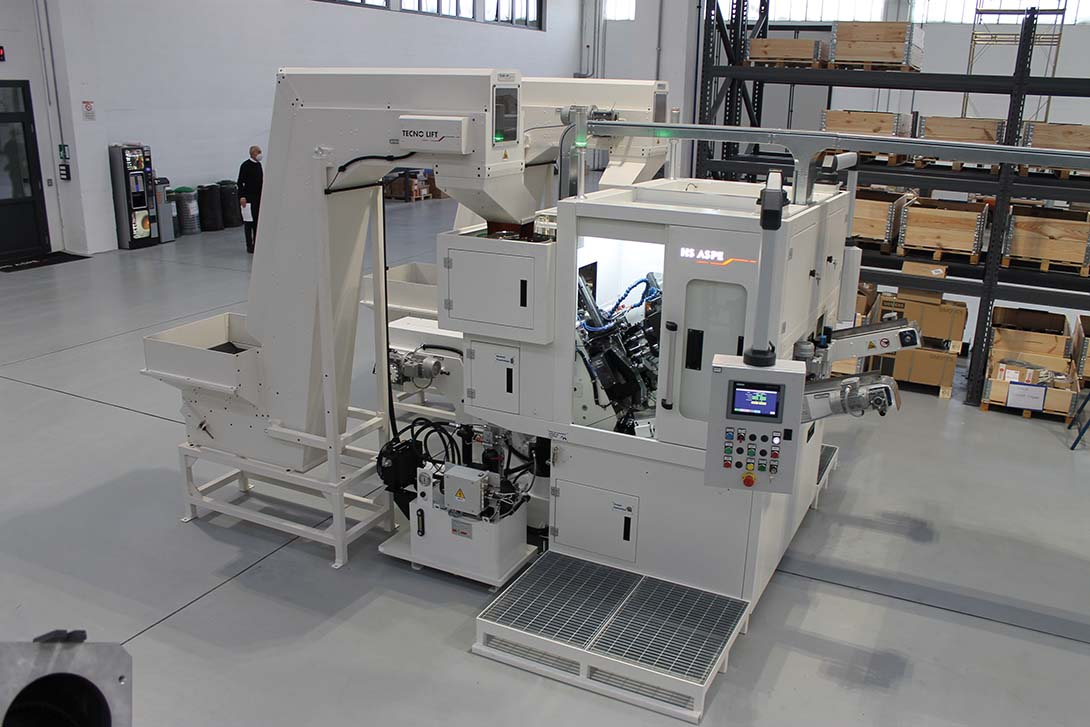 Providing secondary operation machines to run pre-formed parts with a range of technologies consisting of tapping machines, combined machines, transfer machines and multi spindle turning machines, HS ASPE will show the new generation of automatic tapping machine model T10-HC – running parts up to M10.
The T10-HC is based on the reversible spindle architecture, mechanically driven by lead screws. Internal threads, within the range M2 to M10 can be executed with standard taps in both technologies, cutting and forming. Flexibility is also maximised due to two different parts working in a completely autonomous process.
Precision in operation is achieved by means of the structural rigidity of the frame and the design and engineering of the positioning clamping devices. In terms of productivity, the machine features a configuration with four spindles, with an output rate up to 200 pieces per minute.
Tecno Lift specialises in the design and manufacturing of all ancillaries for SACMA Group machines to load, feed and convey parts. All the machines shown on the booth will be equipped with Tecno Lift solutions, which are available for other applications or existing machines already installed to the customers.
"SACMA Group will be pleased to welcome visitors at booth C61, hall 13, to show and explain better all the new technologies and the capacity to support all customers around the world." 
www.sacmagroup.com


HALL 13
STAND C61