Secure monitoring of the wire stop with Brankamp X-Series
05 November 2020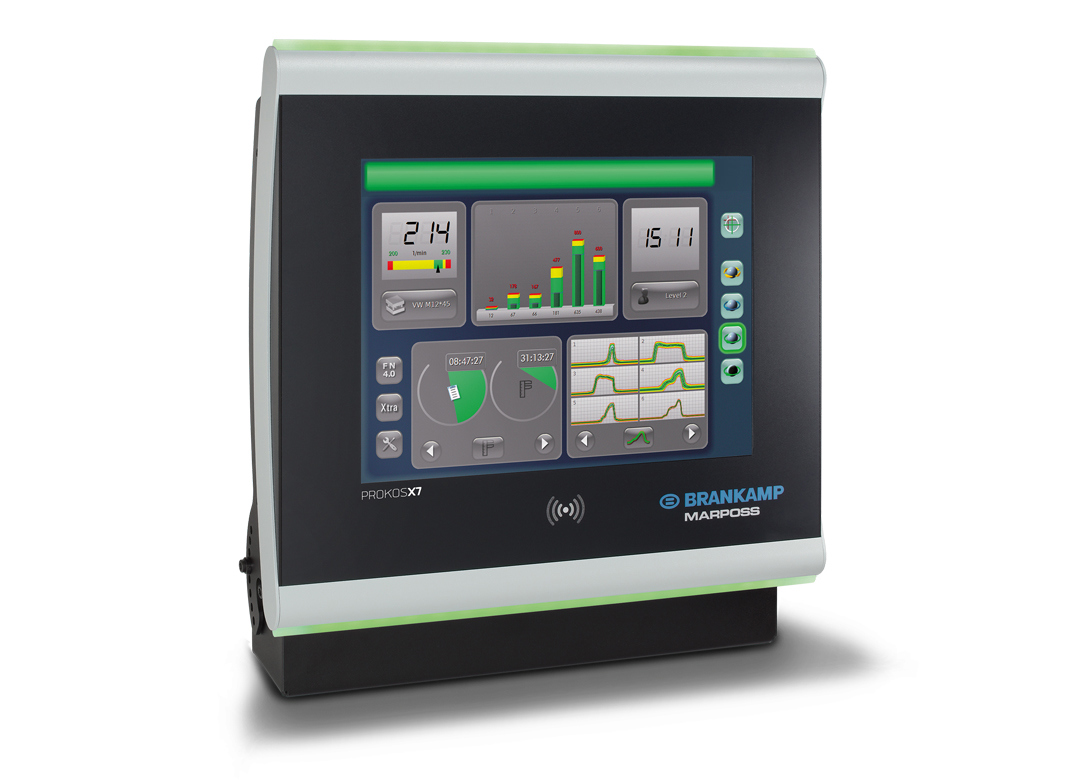 Brankamp has developed a wire stop monitoring with absolute force display – Wire Feed Aide – for all X-systems. With this method, all parameters of the wire feed including point of impact, stop force and signal stability can be measured, and a machine friendly, quality securing setting can be found.
Besides the quality of the primary material, the dimension constancy of the wire sections, or of the blanks, determines the quality of manufactured formed parts to a given extent. The accuracy of the cut off lengths and thus the dimensional constancy of the manufactured parts is essentially determined by the contact pressure of the feed rolls and the feed length.
These parameters are set by the operator quasistatically in inching mode. To determine the feed length, the wire stop must be moved backwards or forwards, with the length of the cut off then freely fed in and measured. The so-called overfeed, the difference between material feed and cut off length, is to be set depending on the section length. However, operators lack suitable measuring equipment to check these process parameters, such as over feed and stop force, during dynamic press operation.
Also, in the case of material feed, a constant cut off length must be guaranteed with the lowest possible contact pressure and a minimum overfeed. Such an adjustment increases the service life of the feeding mechanism, especially of the rolls, and prevents undue heating or deformation of the end sides of the cut off during shearing. Such an influence on the cut off impairs further deformation and can lead, for example, to head or flange cracks in the formed parts.
Brankamp has therefore developed Wire Feed Aide for all X-systems. For this purpose, the wire stop is equipped with a force sensor, and the measuring chain is calibrated to display absolute forces. The progression of the stop force from the point at which the wire is placed on the stop, to the point at which it is sheared off, is then displayed over the feed path. With the help of the visualised curves, the operator can check the actual overfeed, the existing feed stop force and the reproducibility of the feeding process during dynamic operation.
The indication of the stop force in kN is more descriptive for the operator than the abstract display of relative values. It also allows the setting parameters to be compared with similar machines and makes it easier to specify meaningful values. If the infeed is optimally adjusted, the curve of the calibrated stop force can be stored in the process monitoring system and used as an adjustment aid when the product is produced again.