SACMA enlarges product range
23 March 2020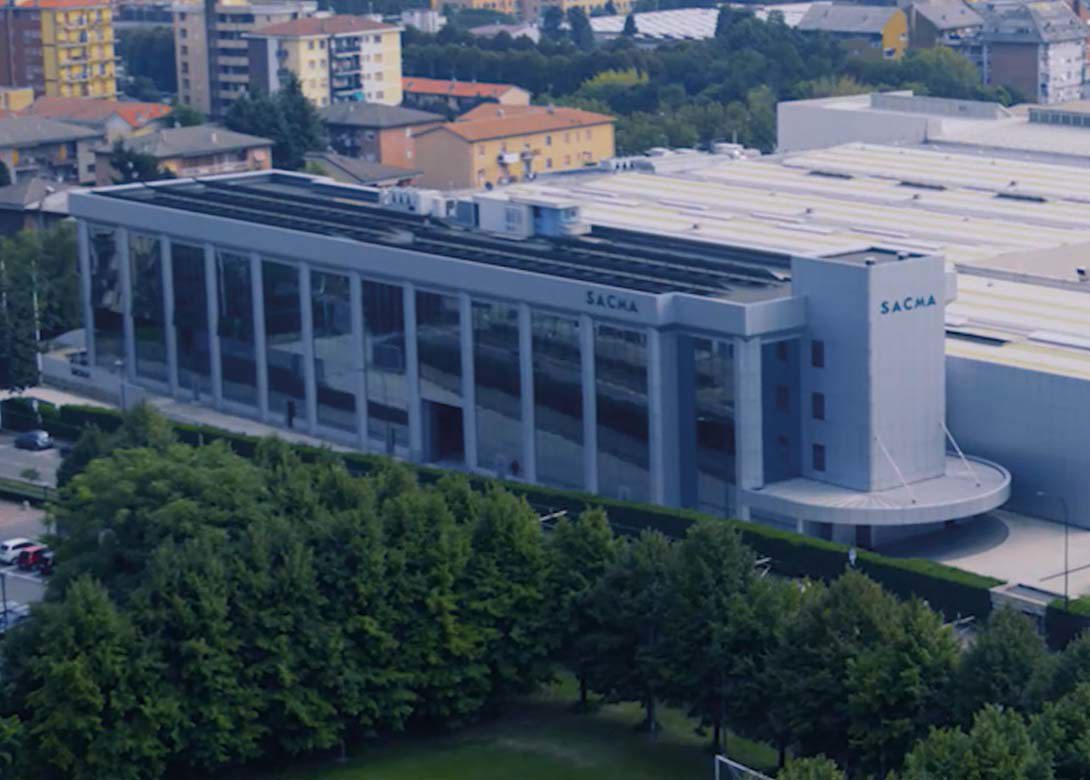 SACMA Group is focusing on its growth as a group with new innovations and technologies including: A new factory for Tecno Lift near Ingramatic, the acquisition of HS Automazioni Srl at the end of 2019 (for more information, click here), as well as extending its capacity to support all customers around the world.
New innovations include the six die netshape part former model SP470-CR. This header will demonstrate the benefits of forming parts with the transfer support system for unbalanced parts, indexed parts, and very complex components. The machine has the patented 'S-Feed' wire feeding system, driven by two servomotors and allowing an outstanding precise and reliable cut-off operation. The header is designed for Industry 4.0 and equipped with the SACMA Load Matic made by Brankamp.
SACMA has also introduced the new generation of the combined double blow header model, KSP12-R, with forming station and threading all in one. In addition, SACMA has also announced the six die machine model SP170, to run special components from a maximum 8mm wire diameter, will be available soon.
Member of the SACMA Group since 2004, Ingramatic is one of the leading companies for designing and manufacturing thread rolling machines. Ingramatic's well-known modular 'I-Thread' machine line provides many innovative features such as the motorisation of the die match and the single starter unit driven by a torque motor motion. Plus, the patented double starter unit driven by servomotors. These two types of starter units have, as a standard function, the self-learning adjustment of the starter fingers to make the set-up of the blank introduction easy and quick.
Also available from Ingramatic is its RP220 (TR2/W10), which is inspired by the I-Thread concept for high-speed production of standard screws, self-tapping screws and special screws. The machine is equipped with the same advanced functions of the I-Thread machines, such as the self-learning adjustments of the starter unit, the frame made of spheroidal cast iron and the SC-Matic interface for fully motorised adjustments.
To give a better understanding about the undisputable capacity of SACMA Group to design modular machines with the highest level of sophistication, to serve the most exigent users, the Group also has two secondary operation machines marketed under the new brand HS ASPE. This includes the tapping machine model T10-HC-M – dedicated to high volume production with a flexible system to run two different parts on the same machine. The second machine is the TDS-42, which is a double spindle turning machine to run the final operations of the parts formed on SP470-CR.
"At SACMA we know that it is very important to assure the best productivity of the machines, but we always want to do more for our customers," explains SACMA. "Firstly, we want to build a lasting collaboration, with continuous technical support. Today, besides the usual consulting of parts feasibility, we have established within our technical office a real service of development and design of tools for special parts, which is why we have introduced S-Tooling. It involves highly specialised human resources, the latest generation simulation software and dedicated 3D printers for the preview of the deformation sequence."
"Over recent years SACMA Group has completed several special projects together with customers, giving us the chance to show the potential of our machines and to demonstrate our key competitive advantages."