Process data collection – Industry 4.0
28 June 2019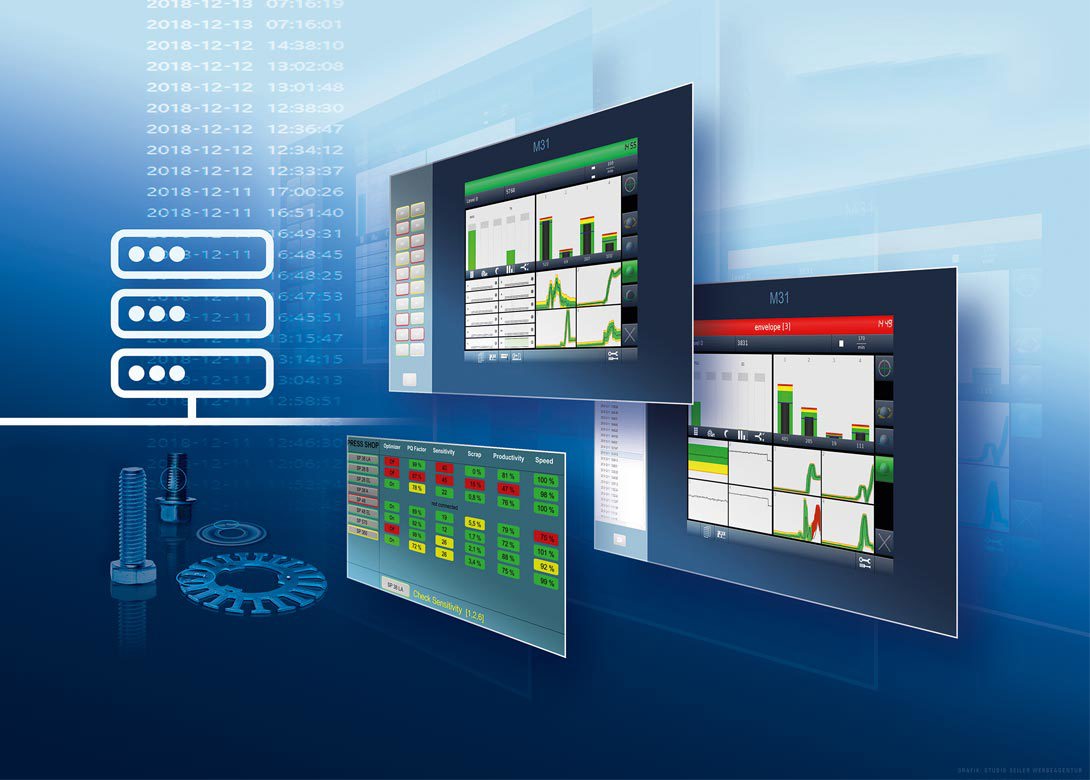 Marposs, through the acquisition of Brankamp, is a market leader for process monitoring, offering innovative technologies for real time monitoring on forming, stamping and assembly machines. Decades of experience in the cold forming, forging and stamping industry are embodied into its systems to improve productivity, part quality and reduce production costs.
Brankamp systems have become an integral part of manufacturing operations, providing relevant production information for data collection systems and integration into Industry 4.0.
Process data in forming and stamping technology is becoming particularly important for high-quality parts, especially for the aerospace and automotive industries. Force signals and related envelope curves can be transmitted via network, stored automatically and one available to users for immediate analysis and for assessment later in case of customer complaints, for internal analysis and improvement measures. By regularly storing the process data with date and time, they can easily be found and evaluated.
Via the XBrowser process data is transmitted via network and stored on a customer server in the event of process faults or in time or stroke intervals. In the XViewer those files can be analysed offline in the office, be recalled, evaluated and analysed even weeks later.
With the Brankamp tuning board a variety of important process data can be summarised and displayed for immediate information on the shop floor or in the office. This overview enables direct access to the current production situation on each machine (speed, scrap, etc), the setting of the monitoring limits and the stability and productivity of the process.
To analyse the actual production situation the online access to each monitoring unit enables a powerful tool for the production, quality control department, and tool design, to check the machine and tool set-up, load distribution, process stability and global production situation. With continuous process data collection, the gap between the regular SPC controls can be closed and conclusions can be drawn about the species or the origin. In metal forming operations, this sensor data can only come from the existing monitoring devices.