Improve cold heading processes
30 October 2017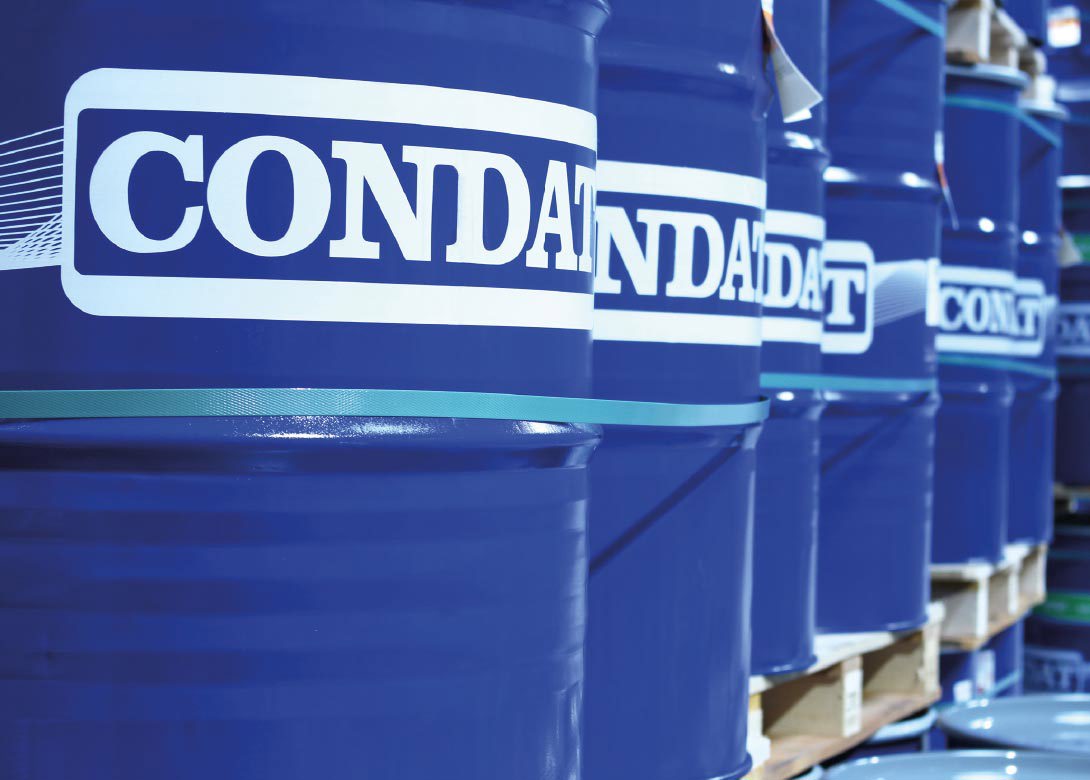 Among a wide range of lubricants dedicated to the requirements of cold heading machinery, CONDAT is also able to provide new solutions for high-duty lubrication with optimum safety and budget.
To optimise machine lubrication and cold heading processes, many cold heading manufacturers have grown accustomed to using two different lubricants. Unfortunately, this brings an entirely different set of issues, such as increased viscosity; the need to maintain particles of phosphate and steel in suspension; as well as increased coefficient of friction that decreases tool life. Also, cross contamination of these oils minimises the targeted benefits of using separate products. 
Dual-purpose efficiency
CONDAT EXTRUGLISS® dual-purpose oils enable the use of one unique lubricant – providing a solution to all customers' needs. In addition, EXTRUGLISS oils have been specially formulated to provide both superior lubrication characteristics to machinery, as well as outstanding lubrication for cold heading processes.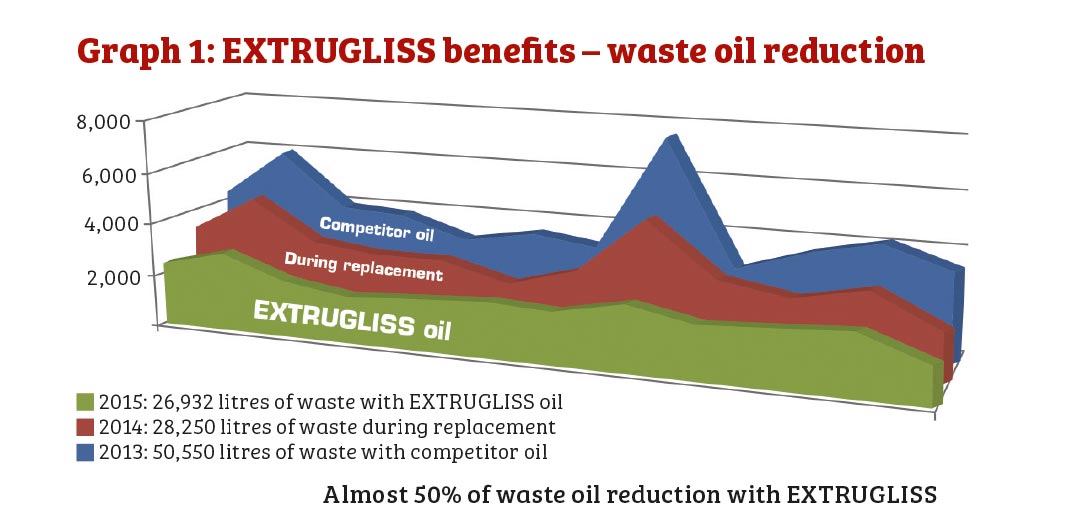 Extend oil change out interval and optimise consumption
In typical cold heading applications, approximately 90% of oil consumption occurs when oil is dragged out of the machine on the surfaces of formed parts. EXTRUGLISS oils, thanks to their lower viscosity, limit oil drag out and decrease consumption dramatically. Reductions of more than 30% have been measured under identical manufacturing parameters (Graph 1). 
EXTRUGLISS oils have also been specially formulated to allow drawing soaps and other contaminants to settle out of the oil, carrying with them abrasive metallic particles. As a result, the lubricant remains clean and provides optimum performance.
By using EXTRUGLISS, oil change out interval can be doubled, which means the emptying frequency could be increased up to 1,500 hours. 
Lubricity performance and tool wear reduction
Given the importance of tool life and its effect on operating costs, it is critical to use die lubricant, which is optimised for the cold heading process. The EXTRUGLISS range was specifically designed with the objective to improve productivity and tool life, which is demonstrated in the workplace environment, through low smokes, cleaner machines, and optimum surface finish.
Depicted below are illustrations of the high lubricity power of EXTRUGLISS oils: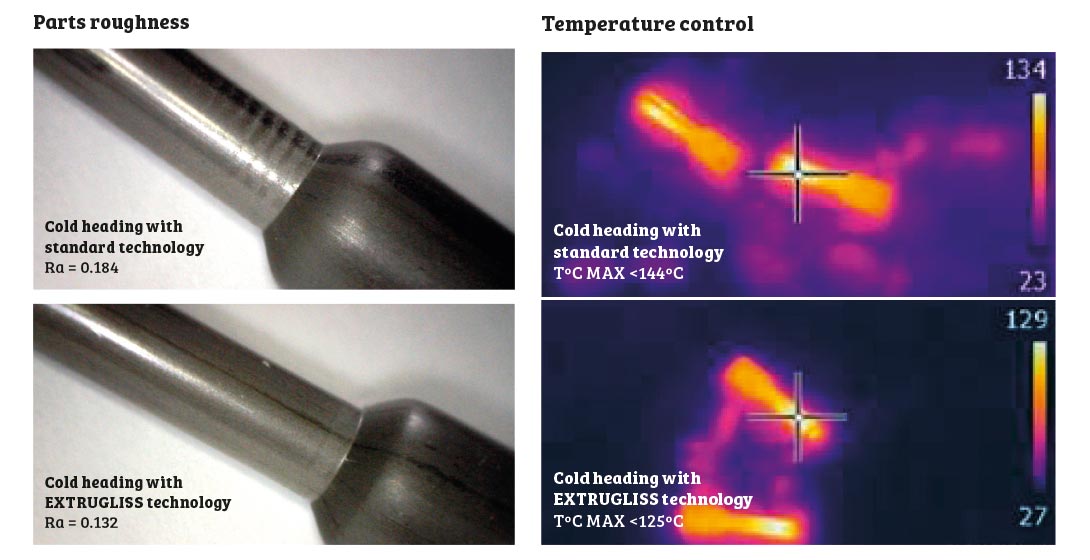 Whilst improving tool life, EXTRUGLISS dual-purpose oils also enable the manufacture of very difficult cold headed parts and thanks to their high performance, these oils also increase the OEE (efficiency of your machine) and can reduce tooling expenses.
CONDAT points out that EXTRUGLISS oils enables customers to make significant cost reductions, especially on difficult parts. This includes up to 40% tools cost reduction and 15% less power requested on the machine. 
The EXTRUGLISS oils are also available under vegetable based formulation – EXTRUGLISS GREEN. This new development enables CONDAT to provide safer solutions that correspond to health, safety and environmental concerns in cold heading companies.