First class locking systems
14 October 2020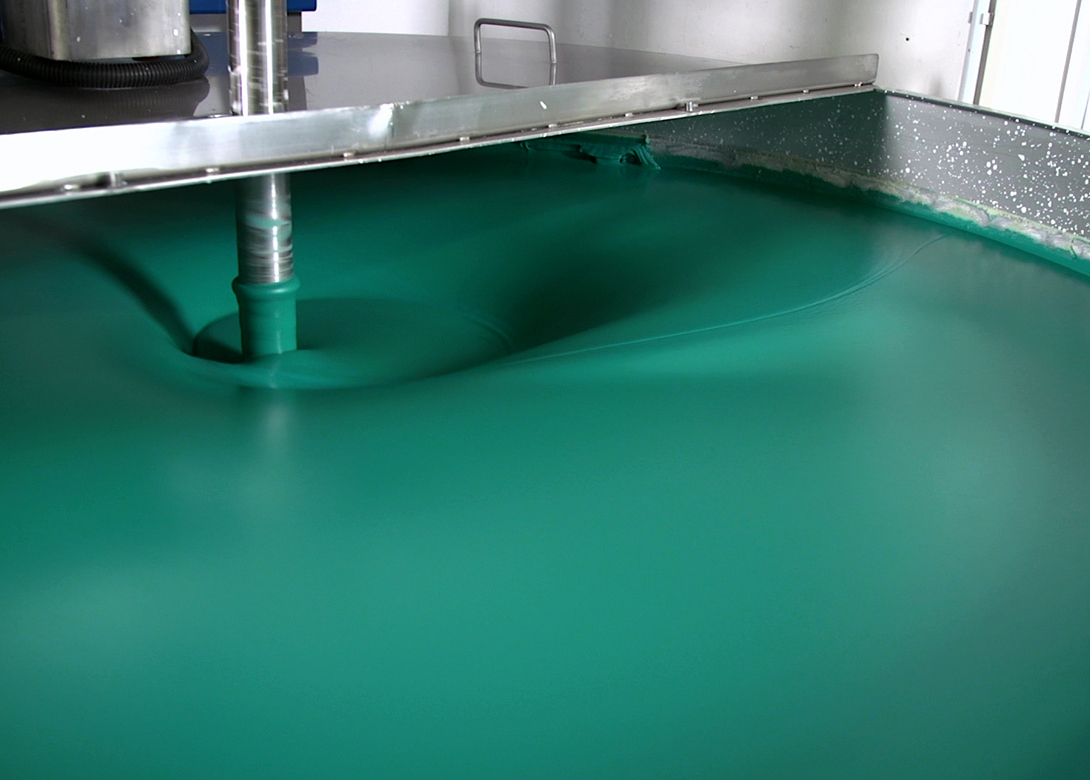 omniTECHNIK Mikroverkapselungs GmbH specialises in threadlocking technology through its precote® range. Working closely with everyone involved in a project – from engineers to suppliers and OEMs – the company is able to develop new solutions for new applications.
The precote® products offer optimal solutions for locking and sealing, as well as controlled assembly and disassembly – with omniTECHNIK offering different products for each application. "We have spent a lot of time and invested a lot into our technical service as it is key to our development. We look to create strong partnerships with our coating partners around the world and develop solutions for new applications in a close teamwork. We don't only deal with the coating partners, but also with everyone involved in a project – especially the engineers at the supplier and OEMs," comments omniTECHNIK.
The company continues: "Quality and reliability are everything, so it is important to involve everyone in the project from the beginning. If somebody is failing, the whole design is failing, and everyone must be aware of what to pay attention to. For example, applying oil over a threadlocking – it does not matter if you use precote for example, or any other product, the system is very likely to fail."
precote is a pre-applied two component adhesive for threadlocking and sealing. Based on patented omniTECHNIK microencapsulation process technology, precote works by enveloping droplets of the proven two component acrylate system inside a thin polymer wall. It is produced by integrating the individual microencapsulated components within a lacquer-like, reactive binder system, and is later applied in liquid form and dries to create a dry non-tacky coating permanently attached to the threaded part.
Pressure and/or shear stress rupture the microcapsules in the precote coating when the pre-coated threaded parts are assembled, releasing the liquid components and the mixture cures in conjunction with the binder system. After curing, precote adhesives offer a combination of maximum locking effect and reliable sealing. The different requirements concerning strength, friction value and temperature stability can be fulfilled by omniTECHNIK's microencapsulated modified acrylates in combination with precote binders.
Additionally, precote coatings are homogeneous circumferential coatings. The polymerisation of the adhesive closes the threads resulting in a reliable sealing. As generally valid for all sealing coatings, a coating length of a minimum of four thread leads is necessary. Once polymerised, omniTECHNIK says precote can withstand very high pressure, and its sealing property can also prevent corrosion in the threaded connection.
precote combines the advantages of chemical threadlocking with the omniTECHNIK microencapsulation technology, meaning it is an ideal solution for all application areas where high standards in operational safety, easy handling and efficiency in mass production are required.
precote coated threaded parts offer many advantages such as captive coating, safe to operate, cost-efficient, constant assembly values, anti-corrosive, and no additional mechanical sealing and locking devices are necessary. Coated parts can also be stored for several years before use.
For locking, omniTECHNIK recommends precote 85 due to its high strength threadlocking coating with controlled friction and a locking effect even at high temperatures. When it comes to sealing, the company recommends precote 5 and precote 15, with precote Top 300 specially developed for threadforming screws.
"The market is changing. Some 15 years ago customers didn't ask for defined thread friction to gain higher loads with the same tightening torque. Defined low thread friction such as precote 85 has now become a standard in designing a multifunctional adhesive," comments omniTECHNIK. "Over the years adhesives have had to provide higher temperature resistance and today the automotive industry is asking for a resistance up to 200°C, which is close to the borderline of organic chemistry. Because of the lightweight constructions the adhesives of today must also deal with different assembled materials, such as aluminium, carbon fibres and plastics."
omniTECHNIK adds: "We face these challenges head on and we innovate. Innovation can be understood in very different ways. Internally we keep on innovating constantly with existing products in order to improve them, as well of course on new products, but in other fields such as production and testing technology. Innovation with our customers is a daily occurance for us and we often help engineers at OEMs to design their fastener points, including more than 'just' the coating."
How will this develop in the future? "We don't see a big change because the basic requirement for microencapsulated adhesives will not change dramatically," comments omniTECHNIK. "However, due to the shift to eMobility, we can identify a need to have more specialised products for smaller screws. Finally, sustainability is an important topic for us, so we will continue to focus on improving our manufacturing in existing processes, as well as newly planned processes."