Ecoclean Connect: Digitalisation and remote service
23 June 2021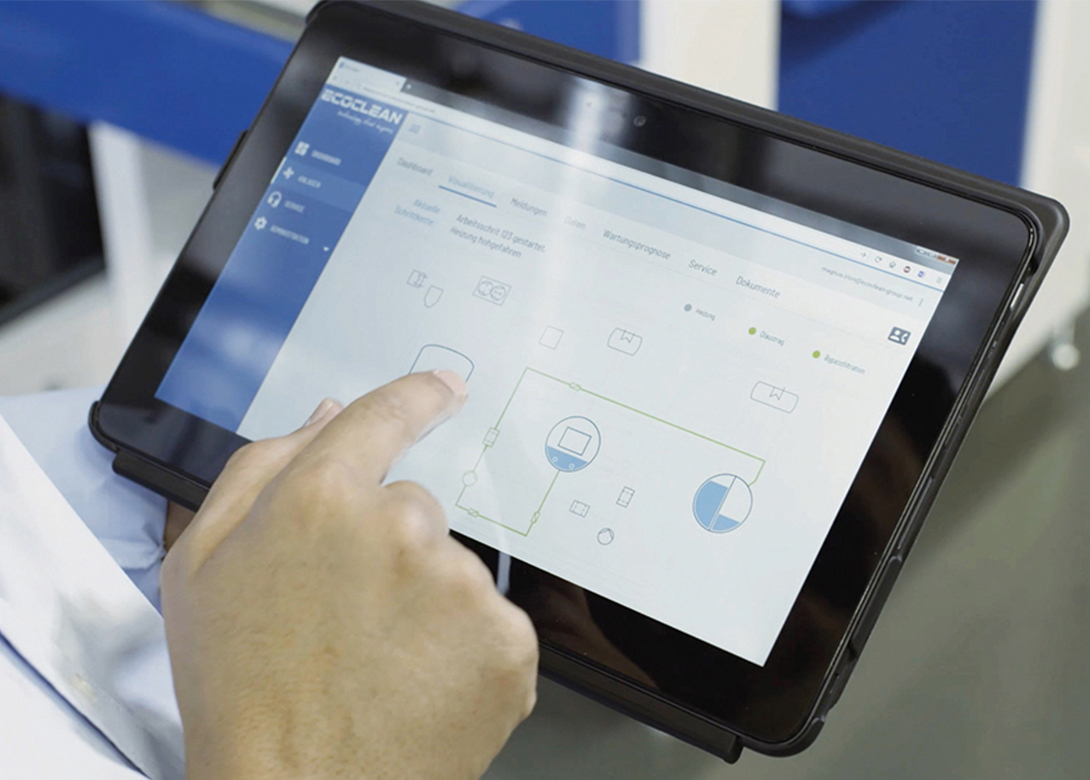 Ecoclean GmbH states it is able to support manufacturing companies with the digital transformation of their parts cleaning processes with its innovative Cloud solution – Ecoclean Connect.
A company's competitiveness and future viability depend largely on how effectively and quickly it can respond to changing customer needs and markets. These include rising quality requirements, end-to-end traceability along the value adding chain, delivery reliability, flexibility and cost-effectiveness.
The technical development of the machines required for production alone is not sufficient to fulfil these complex tasks. Adapted software solutions are needed that minimise interfaces and manual interventions, ensuring a high degree of transparency and enabling full connectivity.
These requirements have been taken into account in the innovative Cloud solution Ecoclean Connect. Defined data generated by the cleaning system's control unit is transmitted to the Cloud in encrypted form via a secure connection. They are stored, evaluated, analysed and intelligently linked in the IoT platform using the latest technologies and infrastructures.
The digitalisation tool thus creates added value in the following areas – condition monitoring, documentation, production planning, predictive maintenance and connectivity.
The data is displayed in a clear and simple way via a dashboard on a desktop or tablet.