Bringing nail production into Industry 4.0
20 May 2022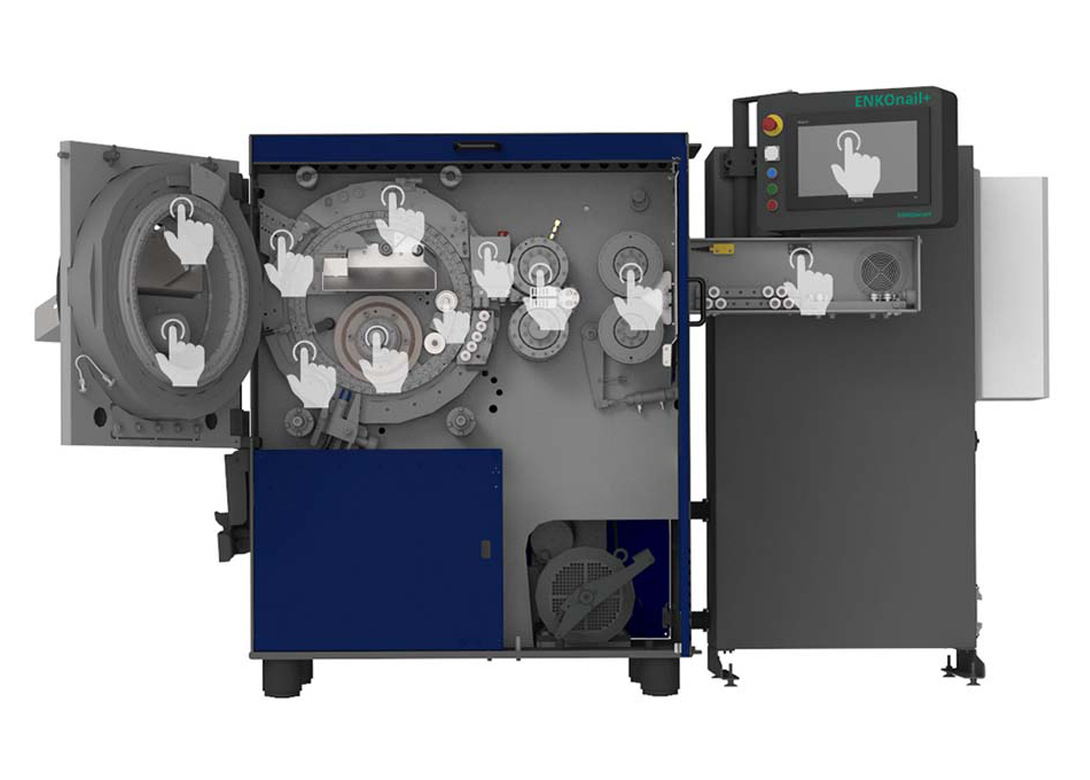 The ENKOnail+ nail making machine and ENKOroll+ thread rolling machine from ENKOTEC are both equipped with brand new software platform ENKOsmart, as well as an intuitive digitalised manual, with the aim to bring nail manufacturing into the era of Industry 4.0.
The new generation ENKOnail+ has transformed the nail making machine into an actual IoT product – bringing nail manufacturers multiple efficiency enablers. For instance, an advanced and interconnected sensor technology system provides 'real time' quality control of up to 2,500 nails per minute, which has a significant impact of reducing wire usage as well as scrap. The instant benefit will thereby be a bottom line improvement as well as enabling more sustainable production.
Already with a fast output rate of 3,000 nails per minute, the ENKOsmart automation feature of the new generation ENKOroll brings labour intensity to a new level with automatic start and stop functionalities removing the need of operator interaction with the machinery for infeed and outfeed nails handling. Furthermore, a significant decrease in downtime is the result of an auto clean functionality with an elimination of the majority of drive errors.
"We also provide digitalised intuitive access to machine knowledge, rather than the long pages and confusing old school print manuals," explains ENKOTEC AS. "Our digital manual is here to guide users down the right path – towards the execution of correct operations at any time." These manuals include replacement animations, adjusting tutorials, troubleshooting support, technical papers, as well as a catalogue for spare and wear parts.
"Right from the start, high-speed operation and high-quality output have been synonymous with ENKOTEC. We are here to support your business from the start to the end and beyond." 
www.enkotec.com


HALL 13
STAND C71